Get the cameras ready because this week is going to be full of drama, entertainment, and fun. Here's your horoscope for the week of November 2-8.
1. Aries (March 21 – April 19)
Whatever you seek from the universe this week will come to you, dear Aries, so wish wisely. And remember to keep any ex with tons of drama off the list. You need to invest time and energy in yourself and not argue with your siblings as to why Nikki Tamboli needs to stay in the red zone. I understand your concern, but if you put even half the thought and effort in your own self, you might make it to next season. So, skip the mindless drama and start preparing for your own reality show. Because, with the endless drama in your life, it's only a matter of time that you will be giving all other reality shows a run for their money.
AAE Pro Tip: Try saying "No can do, babydoll" to your mom when she asks you to run to the store. There will be enough drama to last you a month.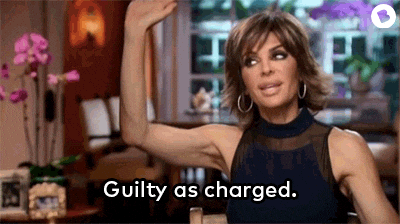 2.

Taurus (April 20 – May 20)
It's good to see you busy with work and acing your presentations. But you need to maintain the balance, so don't skip the upcoming Diwali parties with your besties. Because it's that time of the year again to pose with a fake diya in your hand and call it a candid. Also, it is the perfect excuse to meet new people, aka your best friend's hot friend, and do some social bonding. So, gear up and get your OOTN ready because according to the weekly horoscope, I see some mingling and flirting coming your way. Socially distanced, of course.
AAE Pro Tip: Sew yourself a lace-lined mask, so you can be safe and sexy at all the parties. 
3. Gemini (May 21 – June 20)
You have finally started making peace with your friends, and it would be great if you could keep that up for a week or two at least. Because no matter how much you deny it, being the centre of attention and getting pampered by all is your major life goal. It is time to open up to your friends and let them know what bothers you, apart from the lack of a reply from your crush. Even they can't fix it. Also, maybe move on? After all, it is not in the best interests of a Gemini to hang on to a no-show; it doesn't suit your reputation, love!
AAE Pro Tip: Watch K3G. Learn from Poo.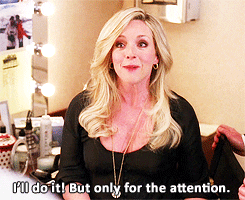 4. Cancer (June 21 – July 22)
The weather and your mood are both pleasantly spot on, which means you should do what you have been planning for a bit. Yes, have a Harry Potter marathon by the balcony because what is life if not watching good movies and enjoying the weather? And you know what would be the cherry on the top? Some good biryani. So, order a large batch because it is time for some serious fun and me-time. And in case your friends call up because they have nothing better to do, host an Amazon party and you are all set!
AAE Pro Tip: Also, order Coke with the biryani. To mix with the rum, obviously!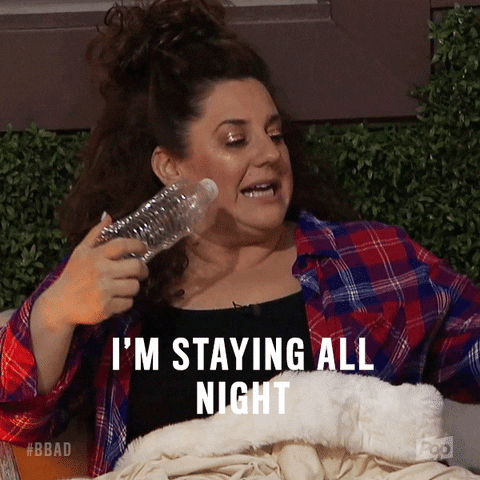 5. Leo (July 23 – August 22)
What started out as a small and very, very minor crush is taking up all the space in your heart and mind. If I dare, you look smitten like a little kitten, my dear Leo. And even though I am very happy with this sudden change of events in your well-planned and overly calculated life, you might want to go slow. With all the opportunities coming your way, you need to filter out what you actually want. Don't be greedy in grabbing all because that is not going to end well for you. And I promise you there is no conspiracy or prank in this, at least that's what I think. Maybe. But still, there is no harm in being a little cautious for you, is it?
AAE Pro Tip: Chant "Ommmmm" 15 times every morning. No, it won't help with your crush, meditating is good in general.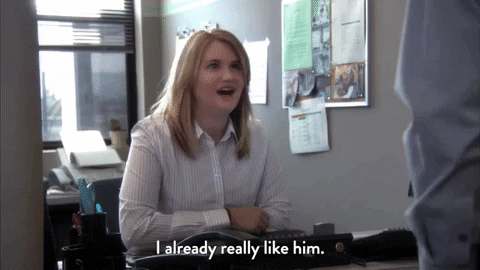 6. Virgo (August 23 – September 22)
Dear Virgo, there are some days where cleaning can be therapeutic, and then there are days where drinking martinis in the middle of the day does the trick. And your horoscope for November 2-8 calls for the latter. With all your deadlines due this week, fix yourself a midweek cocktail because that is your only escape to heaven. But don't forget to cut out some time for yourself and catch up on all the drama that is going on with your BFFs. Sometimes, getting some hot piping tea midweek also makes it less bleak and tedious. So, wear your comfiest pajamas and get in bed because that's how far I see you going this week.
AAE Pro Tip: Call Gemini and say, "Hey, I sense something is up," in a gentle voice and wait for all the tea.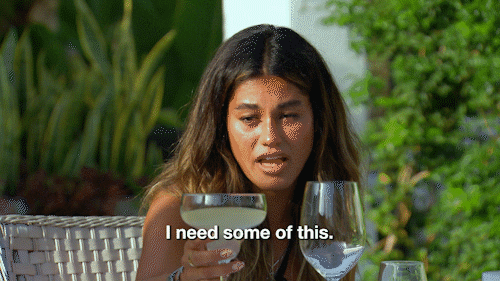 Related: Which Drink Do You Need? The Perfect Cocktail Recipes Based On Your Zodiac Sign
7. Libra (September 23 – October 22)
This week is going to test your patience and sanity, so buck up. It brings a lot of drama, conflict, and screaming, but you need to sit back and not throw the remote at the TV. And you need to take a break from watching Bigg Boss because it is clearly not healthy for you. You need a change of scenery, so move your work desk near your window. That way, you can work and still get a constant dose of drama from peeping down on all the mohalle waali aunties judging and bitching.
AAE Pro Tip:  Call Leo and set up meditation dates together. You both need to centre yourselves.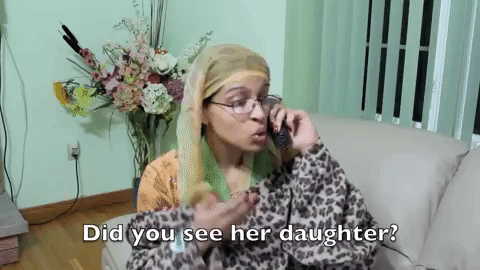 Related: #AuntyEve: How To Make Your Mother-In-Law Love You
8. Scorpio (October 23 – November 21)
Happy birthday, dear Scorpio! As much as I love to tell you to go out and party, you need to be mindful of your health a bit. Because you don't want to spend your birthday in bed sipping on hot soup with a sore throat. So, skip those tubs of ice cream and get some green tea. Your horoscope for this week says you also need to practise some distanced loving with your boo, so get on a romantic video call. What's better than being sick in bed with a runny nose, soup, and bae by your side?
AAE Pro Tip: Learn the Surya Namaskar (NOT the Mohabbatein one). Do it 10 times every morning on the balcony. You'll get pooped on by pigeons but ignore those haters.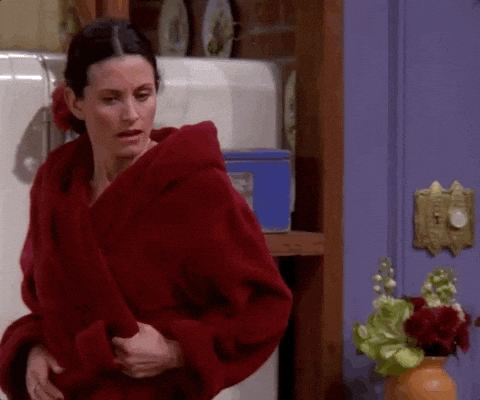 9. Sagittarius (November 22 – December 21)
By now, I know you are a fan of tough love, but this week, I'm not going to beat you up. You have been shining through remarkably, and I'm so happy to see you thrive! There are going to be some big changes coming your way, so embrace them with open arms. No, don't start practising the SRK pose, because the only thing you will get is a wet towel thrown at your face by your mom. Which civilised human being keeps wet towels on the bed, anyway? Go clean your room and your picture gallery, you don't need those cheesy quotes. At least not this week.
AAE Pro Tip: Your Scorpio friend will get pooped on by pigeons on the balcony. Be ready with your camera.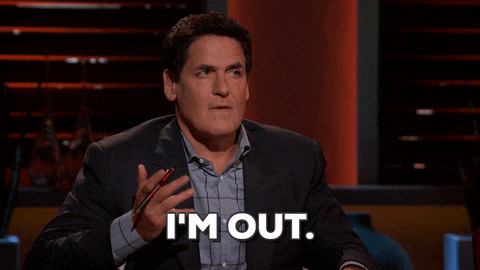 10. Capricorn (December 22 – January 19)
You have been spending way too much time at home to stay sane. So, this week's horoscope asks you to try getting out of bed and actually venture out of your home. Even if it is just to get the groceries or maybe some expensive things that make you happy. Hmm, how does unnecessary stationery sound? Fun, right? Grab your roommate or your best friend and go on a little shopping spree, checking out every hot person you see on the way. That is the maximum steamy you are going to get this week anyway.
AAE Pro Tip: We also suggest learning to "love yourself."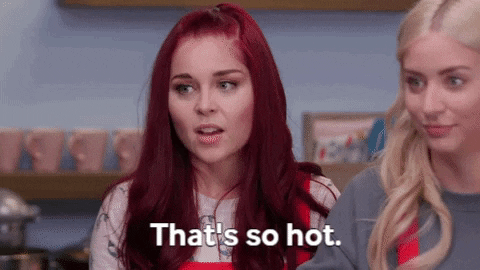 Related: Indulge In Self Love: 10 Female Masturbation Tips To Spice Up Your Alone Time
11. Aquarius (January 20 – February 18)
The weekly horoscope predicts that you will have to deal with loss, and I hope you recover from it soon. Yes, that trekking trip you planned with your friends is going to get cancelled. Don't ask me why, I only predict horoscopes, not mood swings every five minutes. So, you need to focus on healing and getting over the pain of the only good thing that could have happened to you in 2020. You know the drill — pizza, beer, and a movie marathon of all the scary movies. And oh, some walnut brownies will hasten the whole process. You've got this.
AAE Pro Tip: Don't get the pizza with pepperoni, you'll get loosies.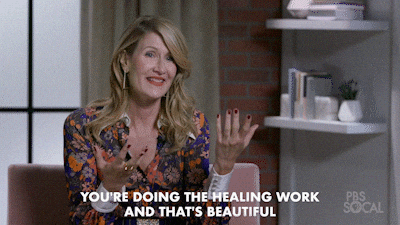 Related: #EveRecommends: Here's Your Spooky Halloween Watchlist For This Weekend
12. Pisces (February 19 – March 20)
You have been quite restless, I see. But you need to stop worrying and just order that breathtakingly stunning and ridiculously expensive dress. I mean, how many times do you even splurge on yourself? Come on, it is only going to cost you two month's salary. It is totally worth it. Stop beating yourself up and gift yourself something that you actually love. Besides all those brownies. Seriously, I can see the acne from here. So this week, shower yourself with some love, because why not?
AAE Pro Tip: Get a whole new skincare routine too, while you're at it. 
Have a great week ahead!