Judge me all you want for the language, but this is what it is called. And there is no other name that is more appropriate for a Fuck Off Fund. The term was coined by Paulette Perhach in 2016, and every woman who read her hard-hitting, relatable piece knew instantly what she needed to do – create her own Fuck Off Fund.
What exactly is a Fuck Off Fund?
Have you ever had a horrible boss whom you have had to tolerate because you needed the job? Are you living in a house with low rent but disgusting flatmates? Does your creepy landlord show up unannounced? Are you in a relationship just because he provides a roof over your head, or are you living with toxic parents for the same reason?
These are all highly realistic scenarios for women, especially in India. However, no one really gives you concrete advice on how to get out of these situations. Most of the time, the thing holding us back is money…or the lack of it. This is where a Fuck Off Fund comes in.
A Fuck Off Fund enables you to leave a bad relationship, quit a terrible job, and move out of a toxic home at a moment's notice. It gives you the ability to fund your basic living expenses for a few months to give you the time to find a job, a new house, or even move out of the city.
Why does every Indian woman need a Fuck Off Fund?
Let's be real. If every woman in India had the financial ability to not depend on a man, this country would be very, very different. Unfortunately, not every woman has the means or the knowledge to create her own financial cushion.
Whether you're a homemaker, stay-at-home mom, single woman with a steady job, or in a happy double-income relationship, you need a Fuck Off Fund. Have no doubt about that. Things at home or at work can change in an instant, without you even realising what happened.
So, ladies, let's get down to it.
How does one create a Fuck Off Fund?
First of all, this fund needs to be created in an account or a place to which only you have access. These are NOT the family emergency funds. This is YOUR individual emergency fund. It is NOT to be kept in a joint account with your husband or anyone else.
Make your own account if you don't have one and make sure it's in a bank to which you have easy access. The best way to do this would be to start an account in a bank that offers simple net banking and phone banking services.
Next comes the question of where to get these funds. If you have your own salary, it's easy peasy! Deposit a certain percentage every month into this account. Do not falter and think that you'll just put double the next month. That never happens, and eventually, you'll just forget about your Fuck Off Fund.
Now, if you don't have a monthly income and depend on someone else financially, you can still put away a small percentage of money every month, no matter how much it is. Just save, save, save, and save some more. Building your Fuck Off Fund in this case might take longer than usual, but hey, if you don't start, it'll never happen. If you're handed cash every month, this task will take more willpower than ever. After all, no one is accustomed to physically going to a bank anymore. But it's worth the effort! Every time you feel lazy or ill-equipped to make that trip to the bank, tell yourself why you're doing it. And the sooner you begin, the easier it will be for you to get into this habit. So, if you're a young woman still living off her parents, START. And if you're a married woman dependent on her husband for money, STOP WAITING!
Try not to hold this money in cash because a) it will earn nothing in interest, and b) it can be taken by literally anyone who finds your stash.
What should you do if you already have a substantial Fuck Off Fund?
Okay, you've created a big enough emergency fund for yourself, and now, you want a way to magnify the money that's lying in it. Great! There are so many short-term, flexible investment options in the market, from sweep-in fixed deposits to debt funds, that you'll be spoilt for choice. Please note that the emphasis here is on short-term and flexible. This is because you don't want your emergency funds locked up when you need them. Sweep-in fixed deposits are a great way to earn higher interest on the money you have saved up without feeling the anxiety of a long lock-in period that comes with traditional fixed deposits.
How much should you have in your fund before you use it?
A Fuck Off Fund needs time to build up to a significant amount. That's what will happen with a systematic routine of depositing a fixed amount of money in this fund. Now, calculate your living expenses which should include rent, groceries, the occasional Zomato and Swiggy orders, domestic worker's salary, medical expenses, utility bills, transport (fuel/cabs/metro/bus), and clothes shopping, if any. This is a general list of common expenses but you need to think long and hard about your monthly cost of living to know your exact amount. Don't ignore anything. Once you have this figure, multiply it by 6. That is the amount you should have in your Fuck Off Fund before you start dipping into it. So, if your monthly expenses are ₹50,000, you should have at least ₹3,00,000 (₹50,000 x 6 months) in your Fuck Off Fund.
Build your Fuck Off Fund today, ladies. So that you don't have to think twice before telling someone to…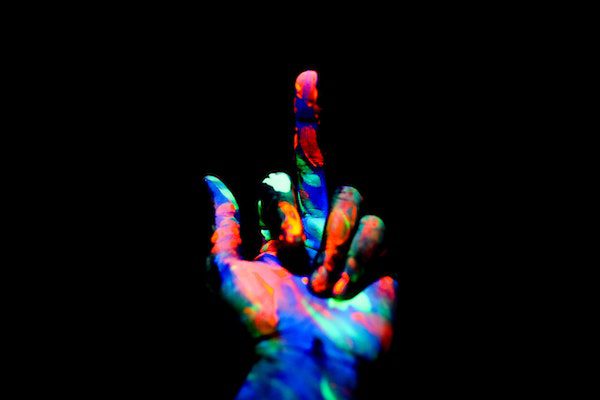 Related: #AAESurvey: How Do Women In Urban India Save And Invest?
Featured Image Source