If you have watched porn often enough, you know that one of the most common tropes is cuckolding. Are you wondering what a cuckold relationship is, darlin'? Or do you want to know how you can approach the topic with your partner? Well, what else is Madam Eve here for, if not to help you fulfil all your kinky fantasies? For the uninitiated, cuckolding has been around for ages. In fact, it has been around since the time marriages existed. Well, you don't necessarily need to be married to have a cuckold relationship, but more on that later. Let's start with the basics, shall we, poppet?
What is cuckolding?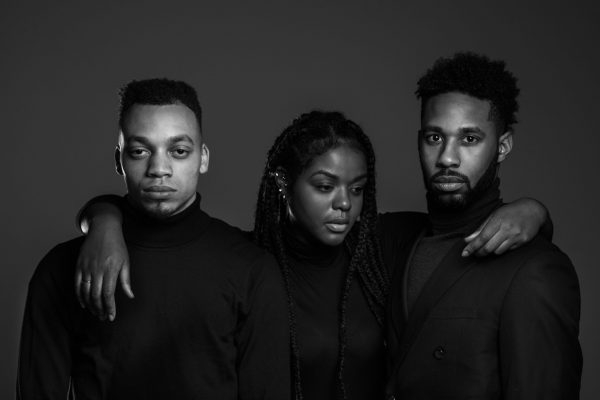 Baby girl, if your partner gets turned on by watching you have sex with another man, you've entered the cuckold relationship territory. In a heterosexual relationship, when a woman sleeps with a man other than her partner, she is cuckolding her partner. To explain it simply, cuckolding is the consensual and kinky version of infidelity. In modern times, cuckolding is not limited to heterosexual relationships. Anyone can choose to be in a cuckold relationship with complete consent all around.
Let's get to the definitions now. Who is a cuckold? A cuckold is a man whose partner is sleeping with another man. The woman is known as the cuckoldress and the third man who entered the picture to add spice to your sex life is called the bull.
But, why would someone want to be cuckolded?
Good question, poppet. Why does anyone have a kink or a fetish? Like foot fetishes or voyeurism, cuckolding is also a fetish people enjoy. Here are a few reasons men love being cuckolded.
Related: 9 Sexual Fetishes And Kinks You Wouldn't Believe Actually Exist
1. They enjoy sharing their partner
In a consensually non-monogamous relationship, men often enjoy watching their partner pleasured by someone else. They derive pleasure from watching their girlfriend, wife, or partner being pleasured. This is the complete opposite of jealousy and is known as compersion. So, instead of feeling threatened or upset, they feel a sense of happiness to see their partner sexually involved with someone else.
2. Spicing up the relationship
People might get bored doing the same thing day after day, year after year. So, in order to add some spice to the bedroom, some folks try cuckolding.
3. Feeling a sense of humiliation
If you are in a BDSM relationship, love, and enjoy being humiliated, cuckolding is the perfect activity for you. This is a masochistic tendency that makes cuckolding exciting.
4. It's taboo
Say what you want, poppet, but there is something absolutely delightful about doing things you aren't supposed to do. You aren't really "supposed" to want to see your partner shagging someone else. You definitely are not "supposed" to enjoy it. So, the taboo of cuckolding makes it even more thrilling to act out.
5. Not being able to fulfil their partner's needs
This is probably the most selfless reason to indulge in a cuckold relationship. Your partner may not be able to fulfil all your sexual needs, so the best course of action is to bring someone else to do it for him. He may not be as dominant as you want him to be, or he may not be too comfortable with certain sexual acts that you want to try, so getting a bull, i.e. a third person to have sex with you is the perfect way to ensure everyone gets what they want.
6. Exploring their sexuality
Some men may be playing around with the idea of being interested in men, but they don't know how to go about it. So, having someone else sleeping with their partner allows them to explore their sexuality without feeling pressured to get physically involved.
Okay, so how does one approach the topic of cuckolding?
Glad you asked, darlin'. Like with any other experiments you do in your relationship, this too needs to be thought through very well. Here are a few tips for you, dearie.
1. Start exploring the fantasy
Nope, I don't mean just get a third and get the ball rolling asap. Take it slow, my love. Start exploring the fantasy of cuckolding by talking about your sexual experiences with someone other than your partner. The male partner can talk about how they want to see their female partner being sexual with someone else. Now, this doesn't even have to be something that happened IRL, you can just make stuff up.
2. Talk it out
While some men don't enjoy being cuckolded, other men love it. But that is no guarantee that their partner will want to be a plaything for someone else. So, talk extensively about what you want to do and why. Make your boundaries clear and agree on what is and isn't acceptable. Be descriptive about the things you want to do, and what you want the bull to do. Because even a slight misunderstanding can spell the end of your loving relationship.
3. Don't do it if you don't have complete faith
Bringing a third person into your relationship requires complete and unshakeable trust in each other. And if you are not at the stage of the relationship where you trust each other to the bone, don't do it, sweet cheeks.
Related: Three's Not A Crowd, It's A Pleasure Fest: 9 Things To Keep In Mind Before You Try A Threesome
4. Consent is key
Listen, poppet, if you are trying to convince your partner to do something they are not comfortable with, STOP RIGHT NOW. Consent is king, and if they are not interested, you need to back away. Don't trick your wife into cuckolding you or your husband into watching you get it on with someone else. A no means no and you need to take it just like that.
5. Take it slow
Now that you have had a conversation regarding cuckolding, don't just jump into it. Take your time to figure out how you are feeling about the situation. Think things through before you commit to them. And if you decide to go ahead with it, you don't necessarily need to find a third the very next day. Read up on cuckolding, watch a few videos together, and once you are completely in sync with your partner, go jump into the bullpen.
6. Find your bull
What kind of man or woman do you want to bring in? Will you and your partner look for one together? How involved will the bull get – will they stay around for the post-sex cuddling or is their role limited to having sex only? Figure it all out and look for a third accordingly.
7. Be safe
This can't be reiterated enough, but practise safe sex. Be responsible little adults, get your health checks, ask your third for theirs, and use protection. Additionally, if you don't plan to make the bull a constant part of your relationship, and only want something one-off, avoid sharing personal details.
Featured Image Source