In today's dog-eat-dog world, where people are competing even with their shadows, it's not easy to make a niche for oneself. Standing out in a group of similarly educated, similar minded people is not an easy task. Today, everybody is either struggling to land a job or working hard to keep their jobs. And that's why a creative resume is as important as skills and experience to land that dream job.
All employers get hundreds of resumes typed out in a Word Document with a Times New Roman font in 12 points. But how does one resume differ from the other? Sure, the experiences differ. One person brings to the table what others cannot. But, in many cases, recruiters might not make it to the part where you talk about your uniqueness. That's where your creativity comes into play. A creative resume can catch the eyes of people you never even imagined. Here are some of the most creative job applications we found to give you some inspiration.
1. Ask your company out
Final year Product Design student Dikshita Basu asked Zomato out on Valentine's Day. For an interview date. Her job application went viral and for good reason. As a UX designer, she designed her presentation highlighting the drawbacks in Zomato's UX and suggesting possible solutions. She also came up with her own ideas and showed how they would look once executed. Talk about going the extra mile to get the job you want! Her out-of-the-box, minimalistic resume caught the eye of Zomato's CEO of Food Delivery, Rahul Ganjoo as well as their Design Lead Vijay Verma. You can check out her entire application here.
2. Say it with a video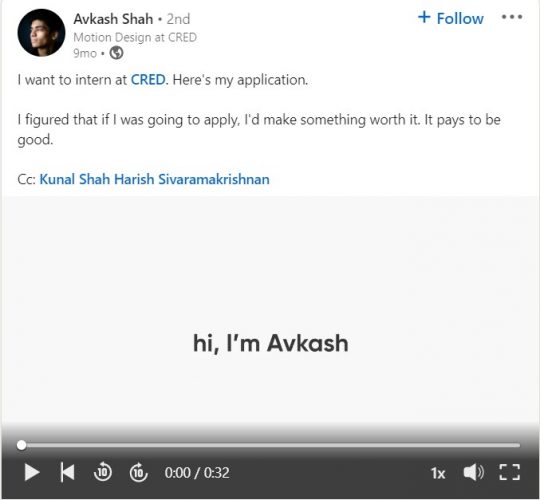 Avkash Shah wanted to intern at CRED as a Motion Designer. So, he applied for the job with a 3D video to showcase his skills. What's the point of writing down your skills on a piece of paper when you can actually show the recruiters what you're capable of? CRED Founder Kunal Shah didn't just notice the application but gave Avkash a place in his company too.
3. Let Google list your qualifications
When Eric Gandhi wanted to work with Google, he went the Google way. He built his resume like a Google search page and that was definitely the right move. Guess what? Not too long after he applied, Eric got an offer from Google to join their marketing team. He chose to let go of the offer though as he was more interested in a design role. Apart from being creative, you also need to be clear in your goals, which is why despite having a role at one of the most sought after companies in the world, Eric held out for his dream job.
4. A Wild West poster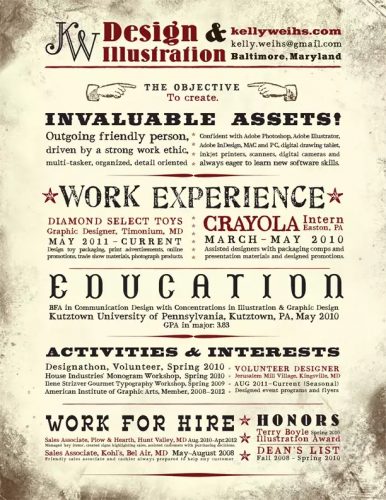 A few years ago, Kelly Weihs created a vintage poster to attract prospective employers. The historical look of the job application made her application stand out and created a bit of nostalgia. Based on her Wild West resume, she got a job pretty quick.
5. A classy magazine style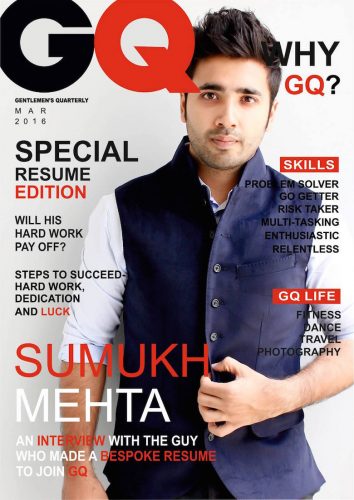 Sumukh Mehta, based in Bangalore, created a 20-page magazine-style resume to apply for a marketing role at GQ magazine. Starting from a cover to index and various other inside pages, Sumukh Mehta's creative resume was a magazine. It took him three weeks to create the content, design, and infographic and conduct the photoshoots. His impressive resume caught the eye of Dylan Jones, editor-in-chief at British GQ. Sumukh was offered an internship without an interview process. You can check out his complete application here.
Featured Image Source
Related:  This 20 Year Old Made Her Resume On Instagram And Gave Us All #MondayMotivation Goals