Consensual non-consent – quite a dubious term, isn't it? At a time when we are talking about the importance of consent in every single part of a relationship, where does consensual non-consent or CNC stand? And how can non-consent be, well, consensual? Let's find out.
What is CNC?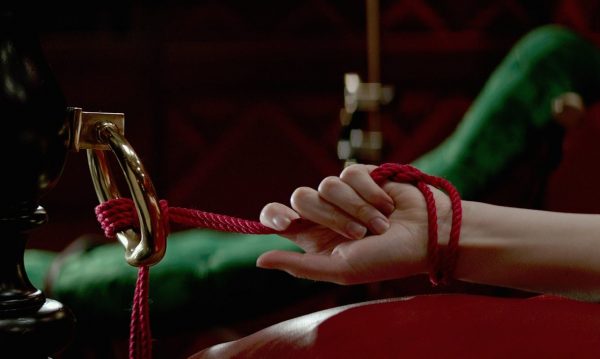 Ever wondered what it would be like if your partner went all primal on you? What would it feel like to be pinned to the bed while you try to squirm your way out? If the very thought of being controlled by your partner with no hopes of escape turns you on, you just unlocked a new kink. Consensual non-consent is a part of BDSM roleplay, wherein consenting adults agree to take part in "forced" acts. The participating partners have complete knowledge and agree to one partner being "taken against their will" by the other partner.
CNC is a pretty common kink, though not one that's quite openly talked about. It's a safe practice as the core of this kink is consensual non-consent. This means all involved partners need to agree to the act. Generally played between two consenting adults, CNC can include more than two partners as well.
Related: Roleplaying For Beginners: 6 Tips To Get Started And Scenes To Act Out
How to practise CNC
1. Research
CNC is all about doing something that is seemingly forced or unwanted, which is why people tend to see this practice with a very murky lens. Acts of consensual non-consent can be triggering for someone who has experienced past trauma. On the other hand, it can also be liberating because the partner being forced has a lot of control over how things are played out. So, you must do thorough research before you dabble in CNC. You need to be very clear if consensual non-consent is something you are okay with.
2. Do it with someone you trust
This goes without saying, but only indulge in CNC if you completely trust your partner. In a CNC scenario, trust is of utmost importance, and if there is even an inkling of doubt that your trust may be violated, don't do it.
3. Communicate
Talk extensively with your partner about what goes and what doesn't. You may be comfortable with your hands bound with a rope, or you could prefer just being held down. You could be okay with vaginal penetration but no anal penetration. So, hash out the details with your partner and draw clear boundaries and learn what's acceptable and what's not.
4. Don't forget the safe words
Safe words build the trust the involved partners have in each other. Because the practice is consensual "non-consent", one partner, despite the other's apparent discomfort, will continue the act. A safe word allows a partner to put a complete stop if it reaches a point where they are truly uncomfortable. Since CNC is usually practised in a Dom-sub relationship, the dominant needs to trust that the submissive will speak up if things are going out of hand. Hence, a safe word is essential for both parties involved.
Related: Power That Leads You To Pleasure: All You Need To Know About Dominance And Submission In BDSM
5. Practise aftercare
Consensual non-consent acts can be quite draining, both emotionally and physically, so aftercare is of utmost importance. The submissive partner could potentially be a little aloof and confused after CNC, so it's important that the dominant partner not be insulted by this and take care of the submissive.
Featured Image Source