Fifty Shades of Grey introduced a significant number of people to the world of BDSM. It gave everyone a new lens to look at sexual and romantic relationships. BDSM–Bondage and Discipline, Dominance and Submission, and Sadomasochism–is a form of sexual relationship where there is some sort of powerplay. While a lot of people follow through on all aspects of BDSM, others just follow a part of it. Some couples may be interested in just the bondage aspect, while others just want to play the dominant and submissive roles. Either way, when done right, BDSM can add intense pleasure to your sexual life.
Related: Planning To Try A Little BDSM? Here Is A Beginner's Guide To Help You Sail Smoothly
What does 'Dominance and Submission' mean?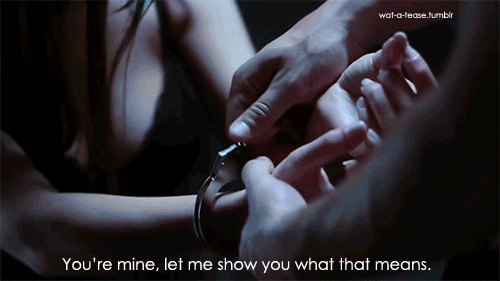 A dominance-submission relationship means that one partner takes up the dominant role, while the other takes a more subservient role. In most cases, the dominant partner and submissive partner are defined, but in some cases, they do switch roles. Now, these roles don't just have to stay limited to the bedroom. The dominant and submissive roles can be used in the other parts of your life as well.
How long and how far the dominance & submission can be taken depends from couple to couple. Certain couples limit their dominance and submission (D/s) games to the bedroom. Others indulge in it for a longer time like during a vacation. And many others practise it in their day-to-day life.
How does a Dom-Sub relationship work?
In a Dom-Sub relationship, the dominant partner leads and guides the submissive. The dom sets down certain rules that the sub needs to follow, failing which they could be punished. In a dom-sub relationship, the submissive's role is to please their dom in the way they demand. In turn, the dominant partner holds the responsibility for the sub's pleasure. Unlike sadomasochism, which involves physical sensation, a D/s is all about the feeling of power.
A dom-sub relationship involves a huge degree of trust. It is not easy for a person to completely let themselves loose and leave themselves at the mercy of a more dominant partner. It is very important then that the dominant partner knows the limits of the submissive partner. A dom-sub relationship can only work if the sub submits to the dom and the dom respects the boundaries of the sub.
Things to keep in mind before you start a D/s relationship
While a dom-sub relationship can sound quite appealing and sexy, there are certain things you need to keep in mind before you begin. Doing this will ensure the relationship is healthy and exactly what you want. So, here are a few tips to keep in mind.
1. Do your research
Do your research on what a dom-sub relationship is like. There are many different types of D/s relationships. Some are intense like a master/slave where the submissive is a slave to the dominant. In certain relationships, the woman is the dominatrix, and hence, it becomes a female-led relationship. In some cases, partners may want to switch, which means the dom may want to become a sub and vice-versa. So, do ample research on what a dom-sub relationship includes and how much of it you are willing to incorporate into your life.
2. Talk extensively
Communicate extensively with your partner about your roles in the relationship and your hard and soft limits. Trust is an inevitable part of a dom-sub relationship. Since one partner is giving up control to the dominant partner, it is essential that the dom treasures that trust. If the dom breaks the trust of the submissive, the relationship can't work. So, before you start a relationship, make your expectations and desires crystal clear.
3. Start with role play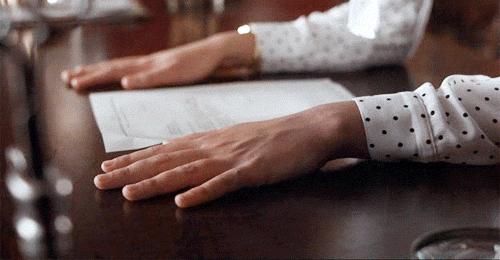 This might be the first time you are stepping into a dom-sub relationship. As such, to familiarise yourself with it, start with role-playing. Act out a fantasy you have been wanting to try. It could be a student-teacher fantasy or a boss-secretary one. Or it could be a detective and a criminal fantasy or even a client and a prostitute story. Indulge in a fantasy where there is clear power play so you can figure out if a dom-sub relationship interests you.
4. Make a list of your limits
Make a yes, no, maybe list. The yes list will include a list of sexual acts you are most definitely open to. The no list includes the things you don't want to do at all. The maybe list will include things you might be open to with ample consideration and communication.
5. Take it slow
Don't overdo the scenes. Especially if you are a beginner, it is important to take it slow and space out your experiences. Not doing that may be quite overwhelming and could turn you off from the entire experience.
GIFs Source
Featured Image Source