Hello ji! Yes, it is me only. But for Christmas, Aunty Eve will be Aunty Santa. I am very, very, very generous, you see. That's why the colony kids have named me Aunty Santa this year. No, the roundness of my belly that has grown consistently since Diwali has NOTHING to do with it. That, my dear, is called "prosperity".
Anyway, back to business. So, since I am in Aunty Santa mode right now, I am here to grant your wishes this Christmas! But only the ones that make sense to me, okay? A lot of you sent your Christmas wishes to me this year and here are the ones I have chosen not to ignore.
Wishful thinker 1 wants: "Power, respect, BANANA"
I chose to include this to show my dear children that Aunty Santa is truly a kind soul. Believe in yourself, bachche. You have power right next to you…in the socket next to your bed. Plug in your charger and feel the power! Go outside your room in time for all meals this week and don't sulk about it. You will automatically get the respect of your family members. As for BANANA, yell for one at the closest fruit vendor. Someone will throw a banana peel at you.
Wishful thinker 2 wants: "Lots of food which I want to eat"
Poof! Wish granted! Go to your kitchen. There is lots of atta, dal, chawal, and namak. Make 10 paranthas and eat them.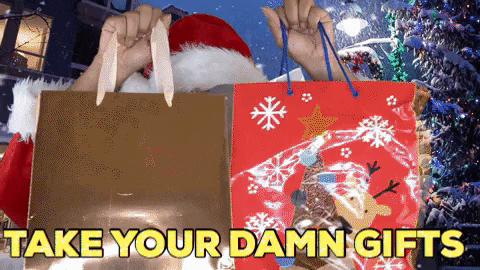 Wishful thinker 3 wants: "I want to see my boyfriend again"
Now, here's an interesting wish that needed me to do some work. So, I decided to reject it. You don't need a man, bachche! You only need a vibrator. Hehehehe.
Related: Are You New To The World Of Sex Toys? Here's A Beginner's Guide That Will 'Cum' Handy
Wishful thinker 4 wants: "No more virus please, or I'll be stuck in India and no more studies in Canada then"
I don't think you know this about your dear Aunty Eve. But I am petty! This wish will not be granted. Do online studies while sitting here in India only. My visa gets rejected five times, but YOU want to go to the promised land? Never! If I can't go to Canada, no one goes to Canada.
Wishful thinker 5 wants: "An OCI card to India"
We have enough people in India, bachche. There are about 10 strangers outside my window at any given time. There are traffic jams even at midnight. An extraordinary number of people have reproduced in the two years of the pandemic. And you want me to grant your wish of adding one more bojh to this country?
Wishful thinker 6 wants: "Old me"
Soooo…what is stopping you, bachche? Old you is hidden somewhere under the new you. Dig it out. Here *waving magic belan*, your wish is granted. Go run around the neighbourhood now like you used to.
Wishful thinker 7 wants: "A plane ticket to travel the world"
And bring more Covid variants back home? Bachche, let's not make the vaccine completely useless by mixing and matching virus variants. This is not a game of finding the variant that wins aka kills us all. Show some intelligence. I can't keep coming to your rescue, beta ji.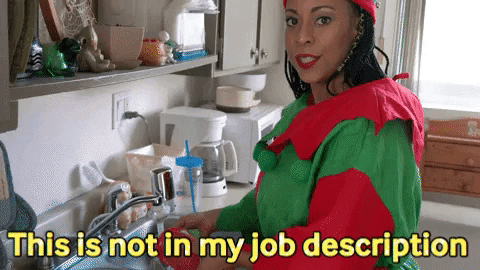 Wishful thinker 8 wants: "Parents to give green signal for live-in and not force marriage"
Granted! Aunty Santa is always in favour of live-in relationships. All you need to do now is make a colourful, bright PPT and present it to your family after Christmas dinner. Make sure you have a sound system to give the necessary soundtrack to your appeal. Let me know how it goes. If this doesn't work, just take the pheras in your Sabyasachi lehenga, bachche.
Merry Christmas, kids. And a Happy New Year. Remember, don't make new Covid variants in 2022.
Related: 8 Christmas Cake Recipes That Will Make You Forget About The 2021 Blues
Featured Image Source
All GIFs sourced from Giphy