Buttne, or butt acne, can be a nightmare since it can get really uncomfortable. And as the summer season progresses, your body might break out more. So, if you've got an itchy butt, you're not alone because this is quite a common condition. Butt acne is slightly different from acne vulgaris which causes pimples on the face, back, or other parts of the body. Getting puss-filled pimples or cysts on your butt rarely happens, but when it does, it is usually because of a condition called folliculitis, which is caused by too much friction and heat. So, while acne vulgaris is a mix of blackheads, whiteheads, and cystic zits, folliculitis has hair in the centre of a red and white pussy-looking bump which is often dead skin and white blood cells.
Even though breakouts on the body are not the same as breakouts on your face, they are still pretty annoying and irritating. So, here are butt acne causes and treatments that can help you get rid of this condition easily and quickly.
Related: Dealing With Active Acne, Scarring, And More? Here Are Some Of The Best Products For Acne Prone Skin
What causes butt acne or folliculitis?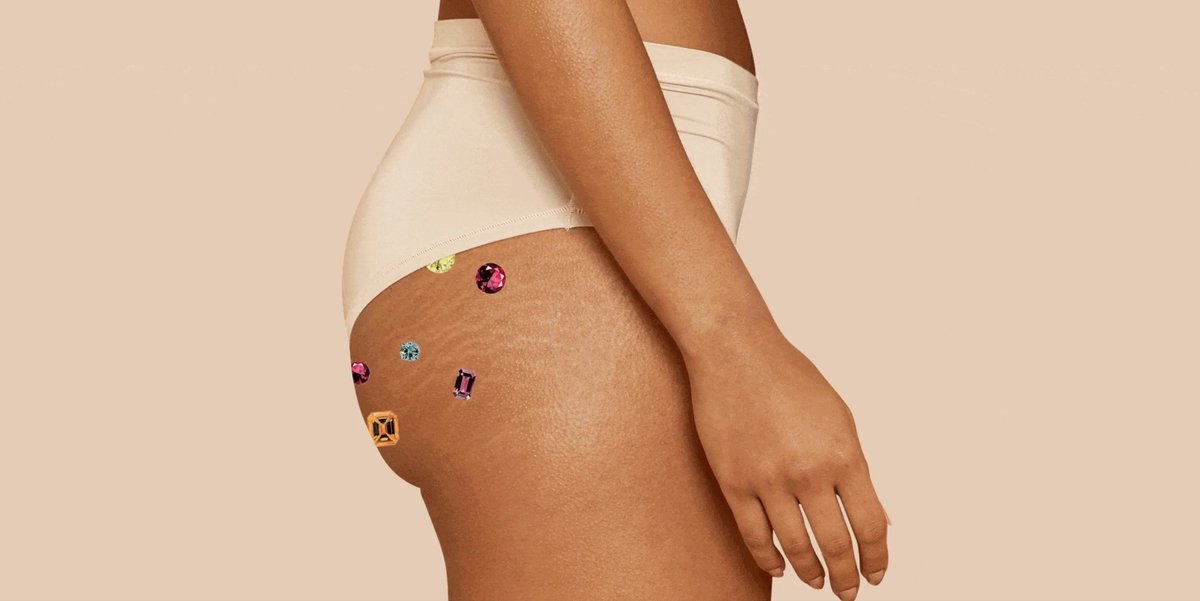 Heat and continuous friction are some of the main causes of butt acne or folliculitis. But it also depends on one's lifestyle, stress, hormones, genetics, and diet. These factors can make the oil glands open and produce excess oil and sebum, causing the skin to break out. In most cases, people don't get actual puss-filled pimples on their butts like on other parts of the body. Folliculitis happens because of clogged pores that trap the hair follicle inside and create an acne-looking bump on the skin. But just to be sure, you can always go see your dermatologist and get it checked if you feel the need.
How to treat butt acne
Butt acne treatments are pretty easy and can help you get rid of this pesky problem effectively. But you must remember to not overdo anything as it can lead to inflammation, scarring, or even infection. There are simple ways to treat folliculitis at home, but you must get a diagnosis just to know what you're dealing with. Here are some butt acne treatments to try:
1. Wear clothing that lets your skin breathe
Wearing tight, fitted clothing can lead to excess friction and chafing. This could irritate the hair follicles and lead to folliculitis. Wearing loose-fitted or breathable fabrics can take care of ventilation and prevent chafing of the skin. Opting for pure cotton or other alternatives is a great way to prevent a breakout on the skin.
2. Apply tea tree oil
Tea tree has antibacterial and anti-inflammatory properties that help in calming down any kinds of flare-ups. So, using tea tree oil, tea tree body wash, or lotions with tea tree oil can kill the bacteria that are causing any kind of harmful buildup and leading to breakouts. It is a great ingredient to keep handy as it is mild and effective.
3. Use a warm washcloth
Unclogging your pores is the key to getting rid of butt acne or folliculitis. Use a warm washcloth and place it over the area where your skin is breaking out. This will clean the area and also soothe the inflammation, making the skin less irritable and uncomfortable. It will also allow the pores to open up and release some bacteria or puss. You can also take a warm bath to help open up the pores.
4. Exfoliate your skin
Exfoliation is another great butt acne treatment as it will get rid of dead skin that could be causing a buildup. But do not touch the physical scrubs. Opt for a soft loofah or washcloth while taking a shower to exfoliate your skin. You can also use cleansing products or get chemical peels from your dermatologist for a more effective and quick solution.
5. Don't sit around in sweaty clothes
Changing immediately after a workout or a swim is important because damp clothes are the biggest enemy of your oil glands. The sweat and dampness can create a barrier on the skin inviting bacteria and then triggering a flare-up. Don't lounge around in sweaty or damp clothes.
6. Shower after workouts
Working out or doing any activities that make you sweaty can be a big cause of folliculitis. The sweat can trap the bacteria in the skin and lead to butt acne. Taking a shower after a long day at work or after a workout session will keep you clean and hygienic.
7. Try salicylic acid products
Salicylic acid is a great remedy for treating acne as it helps in controlling excess oil and sebum produced by the oil glands. Therefore, using it on a regular basis can bring down pigmentation, keep the oil production under control, and also help in reducing acne scars. Basically, it is a win-win. You can use a good salicylic acid-based body wash or opt for spot treatment depending on what works better for you.
Featured Image Source