Most Bollywood movies today feature a 50-something-year-old male actor romancing a 20-something-year-old female actor. A case in point is Akshay Kumar's Samrat Prithviraj, where the 54-year-old actor romances a 25-year-old Manushi Chillar. Now, we agree age is just a number. But that only seems to apply when the man is older. Reverse the situation and the woman is trolled mercilessly. Remember when Priyanka Chopra got married to Nick Jonas? Society, at large, seems to have an issue if an older woman is romancing a young man. We are living in the 21st century, people. It is time to throw away that regressive trash. Since Bollywood doesn't want to, we have decided to give you a list of Bollywood pairings we want to see on screen.
1. Rekha and Ranveer Singh
If the Akshay Kumar and Manushi Chillar jodi is acceptable, so should the jodi between Rekha and Ranveer Singh. At least both of them are talented actors who won't be reduced to a side role, they will create a bang on screen. Rekha and Ranveer are expressive actors who know how to grab the audience's attention and putting them on screen together will be dhamaakedaar, to say the least. This Bollywood pairing is the stuff of dreams, baby!
2. Tabu and Siddhant Chaturvedi
Remember Salman Khan and Disha Patani in Radhe. Yes, yes, we know it's a movie everyone would rather forget. But we've got a much better Bollywood pairing for you. It's none other than the powerhouse talents Tabu and Siddhant Chaturvedi. Now, with Tabu and Siddhant together, one thing you are assured of is amazing performances. Unlike what we saw in Radhe.
3. Kareena Kapoor Khan and Ishaan Khatter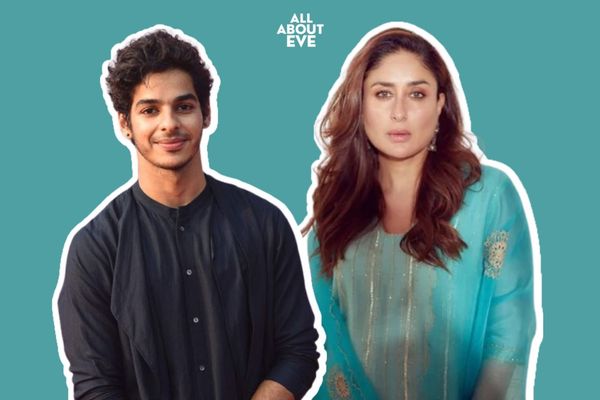 We have already seen some great chemistry between Ishaan Khatter and Tabu in A Suitable Boy. A pairing of Bebo and Khatter would be equally sizzling. Bebo has the charm to look good with any actor she is paired with and Ishaan Khatter would be no different. If a Diana Penty-Saif Ali Khan jodi can appeal to you in Cocktail, Bebo and Ishaan Khatter should be no different.
4. Jaya Bachchan and Pankaj Tripathi
When Amitabh Bachchan and Tabu starred together in Cheeni Kum, they created some great on-screen chemistry. Jaya Bachchan and Pankaj Tripathi can create the same chemistry if paired together. With his work, Pankaj Tripathi has proved he can create a rapport with anyone. Be it as a father, husband or friend, the actor has shown great chemistry with all of his co-stars. We are sure a Bollywood pairing of Jaya Bachchan and Pankaj Tripathi will be equally attractive.
5. Aishwarya Rai Bachchan and Rohit Suresh Saraf
One thing with this potential jodi is cuteness and beauty. The beautiful Aish and the super-cute Rohit Saraf will be a visual delight to watch together on screen. They are insanely talented, so we are even assured of a good performance. If Salman Khan and Anushka Sharma appealed to you in Sultan, Aishwarya Rai Bachchan and Rohit Suresh Saraf would be charming as well.
6. Kajol and Kartik Aaryan
For a change from the romantic relationships, we would like to see a father-daughter relationship with Kajol and Kartik Aaryan. Historically, younger women have been playing mothers to actors decades older than them. A case in point is the recently released Laal Singh Chaddha, where Mona Singh plays the role of Aamir Khan's mother. If that is possible, Kartik Aaryan playing Kajol's father is an easy feat.
7. Waheeda Rehman and Shah Rukh Khan
The three Khans of Bollywood have been romancing leading ladies in their 20s and 30s for years now. It is time for them to be paired with a female actor who is older than them for a change. Who better to start the trend than Bollywood's King of Romance, Shah Rukh Khan? SRK is one actor who can create chemistry even with an electric pole. So, with a seasoned actor like Waheeda Rehman with him, it should be electric. Both of them are talented and good-looking, promising the audience a memorable experience.
Which of these potential Bollywood pairings are you looking forward to? Do you have any other interesting actors to pair together? Let us know in the comments below.
Featured Image Source
Related: 8 Celebrity Couples Who Found Love 'Late' In Life And Didn't Let Age Come In The Way