The long-awaited and unreasonably vilified Laal Singh Chaddha is finally out in theatres. Directed by Advait Chandan, the film, as we all know, stars Aamir Khan, Kareena Kapoor Khan, Mona Singh, Manav Vij, and Chaitanya Akkineni who makes his Bollywood debut. This film has been trending for a while now–for good reasons and bad. Many people want to boycott this film and have been vicious towards it on social media. However, if you are left with a violent, angry thought in your mind after watching Laal Singh Chaddha, you've missed the whole point of the story. You might love it or hate it, but the one emotion that this film will not evoke in you is violence.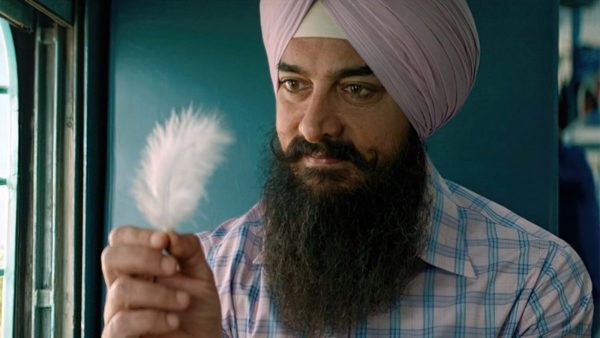 Laal Singh Chaddha starts with the end of the Emergency in the late 1970s when Laal Singh is still a child. Like Forrest Gump, Laal Singh Chaddha documents the protagonist's life through some of the most pivotal and violent events in India. Fair warning, some of these events can be triggering especially for those who lived through and were targeted in the '84 riots and the terror that coursed through the country following the Babri Masjid demolition. In the film, to protect her son from all violent events, Laal's mother tells him to stay indoors because malaria is spreading in the country. Every time there are riots, Laal is told to lock himself in his room to avoid catching malaria. This interaction between the mother and son is one of the best parts of the Laal Singh Chaddha.
However, there is one major feature of this film that will make you cringe. The atrocious Punjabi and accent are hard to ignore, especially for north Indians from Punjab and Delhi. And the one person who is most guilty of this oft-committed crime is Aamir Khan. As a person who has lived his life in Mumbai, Khan needed a lot more training and preparation to get the accent right. In fact, hearing him talk, one tends to think why Laal Singh Chaddha needed to be set in Punjab at all. That's what I thought too when the film began. But it soon becomes clear that a large part of the Indian adaptation of Forrest Gump was defined by the protagonist's roots in Punjab.
Aamir Khan's Laal, for the majority of the film, is closer to Mr Bean than Tom Hanks' Forrest. The portrayal could easily have been muted to make a much bigger impact. Thankfully, that sort of changes as the character of Laal matures in this film. This evolution has been beautifully portrayed by Aamir Khan. Despite his faults with the language and over-the-top acting, Aamir Khan still has the power to move a stone to tears. That quality is the only thing that redeems him in Laal Singh Chaddha. In fact, while watching the film, I heard a number of people sobbing through the last minutes of the film.
Kareena Kapoor Khan is consistent throughout the film. She tries her best to bring the intensity and sadness of Forrest Gump's Jenny to Laal Singh Chaddha's Rupa. And the sincerity of her attempt shows. Kareena Kapoor Khan's evolution as an actor is obvious in this film and she offers tremendous support to Aamir Khan here.
Mona Singh, despite the age factor which became a talking point prior to the release of the film, doesn't let you feel that she is over a decade younger than Aamir Khan in reality. She portrays the emotional turmoil that Laal's mother goes through with absolute ease and calm. After Laal Singh Chaddha, Mona Singh deserves more complex, interesting roles in mainstream Bollywood to really show her potential.
Manav Vij is an interesting addition to the film as Mohammad Paaji. His character is inspired by Forrest Gump's Lieutenant Dan but it's more than that. This is one storyline in Laal Singh Chaddha that is better than its counterpart in Forrest Gump. The way it's been adapted for an Indian audience and given a unique twist at the same time is commendable.
Chaitanya Akkineni makes a promising Bollywood debut as Bala in Laal Singh Chaddha. He leaves quite an impression in his short role as Laal's buddy in the army. However, his chaddi-baniyaan obsessed character doesn't really match up to the original "shrimping" Bubba.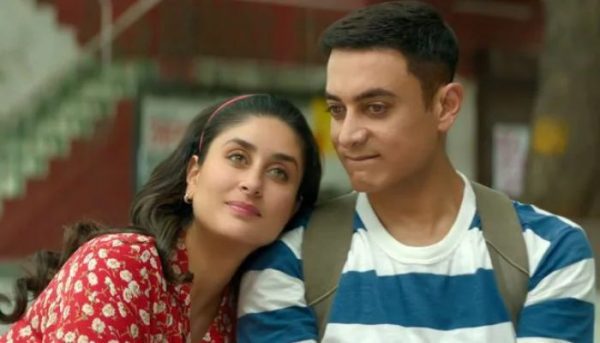 Laal Singh Chaddha is an emotionally charged film, as one would expect it to be. It will make you laugh, it will make you cry, it will make you cringe, and it will make you gasp with awe at the beautiful cinematography.
At a time when the country is so charged with hate that is often reflected in our cinema, Laal Singh Chaddha comes as a breath of fresh air. You will leave the theatre feeling lighter because that's what the powerful climax of this film does to you.
If you're going to watch Laal Singh Chaddha because you loved Forrest Gump, it will disappoint you. But if you haven't watched Forrest Gump, you will enjoy Laal Singh Chaddha because it's unlike anything Bollywood has been churning in the recent past. Eventually, even Aamir Khan doesn't feel tedious to watch.
Related: Raksha Bandhan Review: Casually Misogynistic, Regressive, And An Utter Failure At Every Level