"Oh my god! You're 28 and still single?", "Already 35 and still unmarried?" These are only some of the ageist questions a lot of women face regularly. Add some peer pressure into the mix and a lot of us single ladies have found ourselves hoping to find a partner before it's "too late". But age, as they say, is just a number, a number that has nothing to do with happiness or love. Kourtney Kardashian's recent engagement announcement has us looking at some other celebrities who showed us love has no time limit. It's never too late to find love and these couples have shown us just that. Here are our favourite celebrity couples who found love later than usual in life and give us hope for our happy endings too.
1. Sandra Bullock & Bryan Randall
Sandra Bullock found love with Bryan Randall in 2015. Bullock had had her fair share of heartbreaks before she met the 'love of her life' at the age of 51. The two are each other's biggest supporters and seeing them together always warms our hearts.
2. Jennifer Lopez & Ben Affleck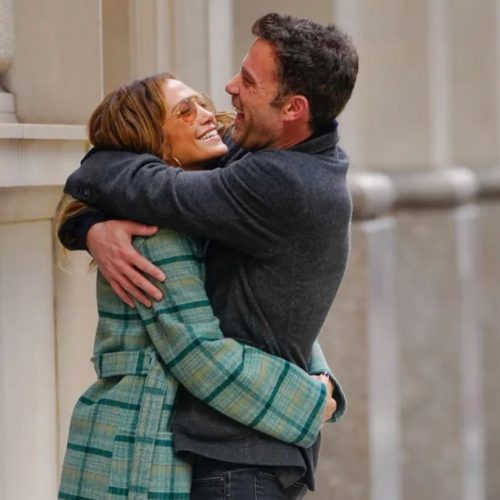 Who says you can't get back with the one that got away? Jennifer Lopez and Ben Affleck proved that you  absolutely can. JLo, 52, and Affleck, 49, first got together in 2002 and dated for two years before they parted ways. Two decades later, they have found love with each other again. These days, they are busy enjoying their relationship and giving us couple goals.
3. Kourtney Kardashian and Travis Barker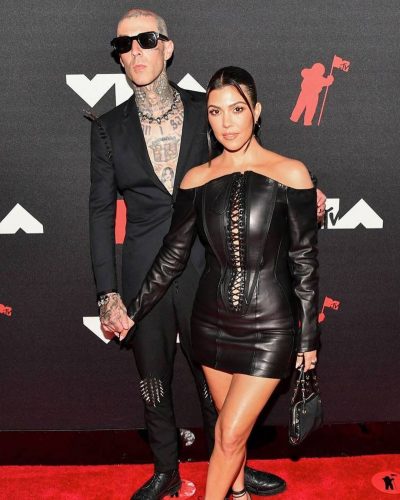 Recently, Kourtney Kardashian and Travis Barker announced their engagement and it looked absolutely dreamy! Kourtney, 42, and Travis, 45, were previously involved with Scott Disick and Melissa Kennedy respectively. The pair started dating in early 2021 and are well on their way to a happily-ever-after.
4. Cameron Diaz and Benji Madden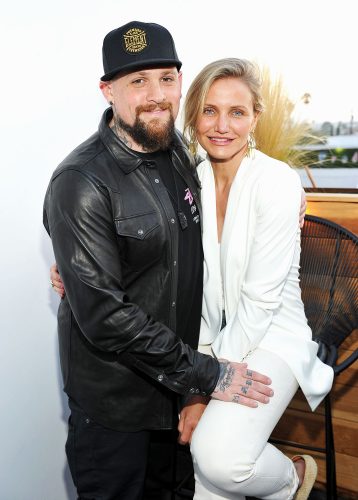 In May 2014, Cameron Diaz and Benji Madden met each other through mutual friends. Since then, there has been no looking back. After a whirlwind romance, the couple got married in 2015. Since they got together, 49-year-old Diaz and 42-year-old Madden have been serving us couple goals on the regular.
5. Gwen Stefani and Blake Shelton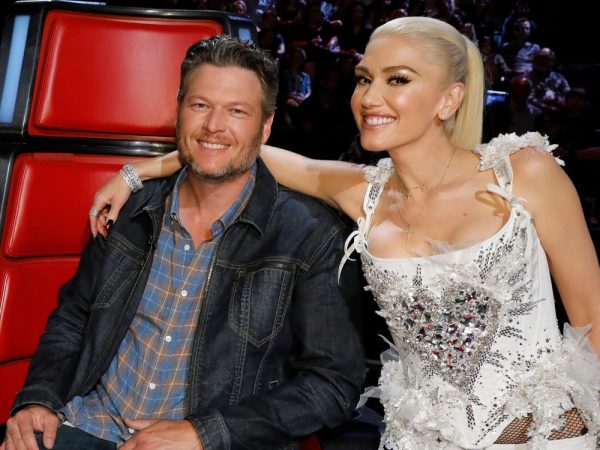 Gwen Stefani and Blake Shelton are one of the sweetest couples on the block. The duo met on the sets of The Voice in 2015 and have been each other's confidants since. Both of them were going through a divorce when they met and found happiness in each other. In July this year, 52-year-old Gwen Stefani married Blake Shelton, who is 45 years old.
6. Ellen DeGeneres and Portia de Rossi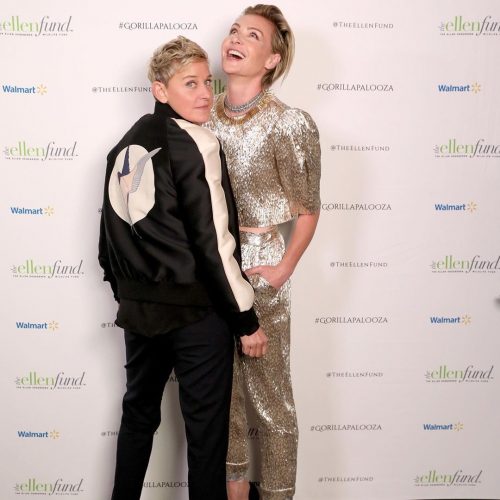 Ellen DeGeneres and Portia de Rossi met in 2000, but they didn't start a relationship till 2004. Portia has talked about how Ellen took her breath away and even gave her the courage to publicly come out as gay. The duo got married in 2008, when Ellen was 50, after the legalisation of same-sex marriages. Over the years, both DeGeneres and de Rossi have been vocal about their love and respect for each other. They have stood with each other through tough times and that is what we love about them.
7. Salma Hayek and François-Henri Pinault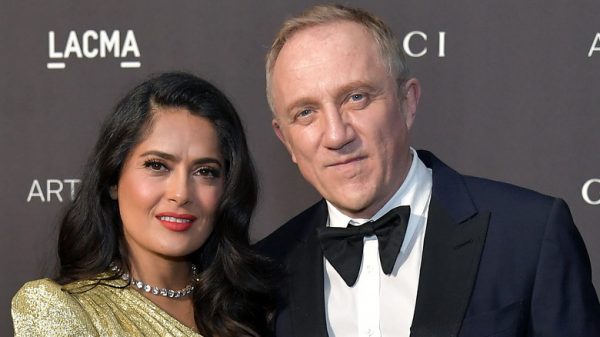 Salma Hayek and François-Henri Pinault first met in 1992, but they only started dating in 2006. Hayek has talked about how her previous relationships haven't been the best. On meeting Pinault, she said, she found not just love, but also respect. The couple tied the knot in 2009, when both the bride and groom were in their 40s, and are parents to a 13-year-old girl.
8. Daniel Craig and Rachel Weisz
Daniel Craig and Rachel Weisz are the very definitions of your favourite romantic trope. The duo were good friends before they started a relationship in late 2010. Both of them were divorced and hence, they both knew what they needed to do right this time. The couple got married in 2011 when Craig was 43 years old and Weisz was 41.
These celebrity couples have repeatedly shown us that love doesn't stick to a timeline. Love finds its own time and place and takes us on the ride of a lifetime. So, if you're still looking for "the one", don't lose hope just because you're getting older.
Featured Image Source
Related: 8 Celebrity Moms Who Opted For A "Late" Pregnancy