Hindi cinema has given us numerous characters that we have fallen in love with over the years. And a lot of them have great storylines and happy endings. But Bollywood has also given us some precious supporting characters that totally stole the spotlight. From Raziabai (Vijay Raaz) in Gangubai Kathiawadi to Malik Kafur (Jim Sarbh) in Padmaavat, the list of such characters is long. So, here are some of the best supporting characters in Bollywood films that we feel deserve their own storyline.
1. Malik Kafur (Padmaavat)
Malik Kafur, played by the brilliant Jim Sarbh, one of Khilji's most loyal men was an absolute treat to watch. His obsessive need to please Khilji and go to any lengths to do as his master says is both haunting and beautiful. We would love to see Jim Sarbh getting his own film playing the clever and terrifying Malik Kafur and captivating us all over again.
2. Raziabai (Gangubai Kathiawadi)
Raziabai, played by Vijay Raaz, added the much-needed ferociousness to the film. Cast as Gangubai's rival, the transgender Razia is unapologetic and powerful which holds the attention of the audience even with a short screen time. And that's why Raziabai is, without a doubt, one of the best supporting characters in Bollywood films.
3. Laila (Zindagi Na Milegi Dobara)
Who can forget the independent, carefree, and high-spirited Laila played by Katrina Kaif in Zindagi Na Milegi Dobara? She is like a breath of fresh air, always looking for new adventures, and she made a great addition to the gang. So, we would definitely love to see her having her own storyline and following her adventurous journey.
4. Amit (Jaane Tu Ya Jaane Na)
Amit, played by Prateik Babbar, is one of the most relatable and unapologetic characters that Bollywood has given us. And even though the moody and sarcastic brother was given little screen time, he still remains one of our favourites. His portrayal of being flawed but still owning up to it like a boss makes us want to see more of Amit.
5. Vijayalakshmi (Queen)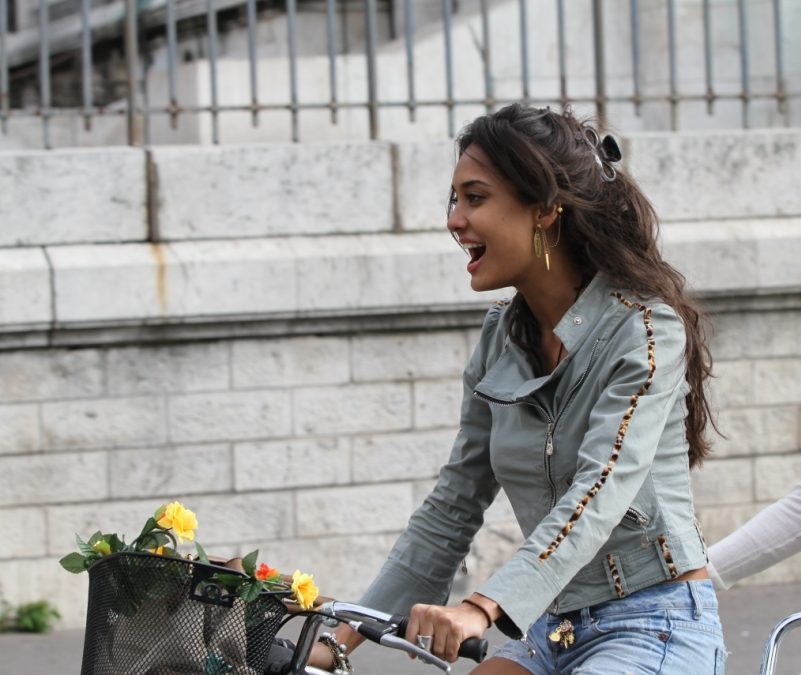 Lisa Haydon's role as Vijayalakshmi in Queen was an absolute delight for the audience! We loved watching the carefree character living her life on her own terms. Being a mother and living and working independently in Paris as a desi woman, her life story will definitely be interesting. And we would absolutely love to have a friend like her around.
6. Raja Awasthi (Tanu Weds Manu)
The Tanu Weds Manu series would have been incomplete without angry lover boy Raja Awasthi played by Jimmy Shergill. He added another level of humour by portraying the hopelessly-in-love-with-his-ex guy. And even though we got some extremely good bits of Raja throughout the series, we would love for him to have a storyline just for himself.
7. Shamshunissa (Darlings)
The talented Shefali Shah played the role of Shamshunissa in this film and we just can't get enough of her! The witty and instinctive mother of Badrunissa has a past that nobody is aware of. We get a glimpse of it towards the end of the film and it was riveting. That's why we believe that Shamshu should get a separate spin-off to tell her tale.
Related: Darlings Review: Shefali Shah, Alia Bhatt Shine Bright In This Dark Film
8. Sunny Gill (Dil Dhadakne Do)
The elusive Sunny Gill, played by Farhan Akhtar, is one of the best supporting characters in Bollywood films. His entry into the story added a really fun and interesting angle that we were waiting for from the beginning. So, we would totally be up for viewing the story from Sunny's lens as it would make for an intriguing perspective.
Related: Can You Score 100% On This Super Tough Dil Dhadakne Do Quiz?
9. Rahul Kapoor (Kapoor & Sons)
Rahul Kapoor from Kapoor & Sons is one of our absolute favourite roles played by Fawad Khan. The pressure of being the perfect, responsible, and mature child of the family just gets too real for all of us. And to hide away his sexual orientation because he has to be the typical perfect beta makes us fall in love with Fawad over and over again. We would really want to see him have his own plotline and explore his real world without any filters.
Featured Image Source