Along with another year of the pandemic came another chance to binge-watch movies and shows on all OTT platforms. Since theatres shut down, platforms like Netflix, Disney+ Hotstar, and Amazon Prime have kept us all entertained with multiple releases throughout the year. We loved some, we hated some, and we completely ignored some others. For visual content, 2021 was a surprisingly good year. Here are some of the best movies of 2021 we absolutely loved.
1. Drishyam 2
The sequel to the Malayalam thriller Drishyam, Drishyam 2 is just as engaging. Georgekutty and his family are still chased by the demons of their past. While Georgekutty has become a successful businessman with a seemingly happy life, all is not as it seems. His daughter Anju suffers from PTSD and epileptic seizures and his wife Rani is constantly on her toes. To add to their problems, the six-year-old case of the death of Varun Prabhakar is reopened wreaking havoc in their lives. Drishyam 2 manages to keep the suspense alive throughout. It lives up to the expectation of the first movie with an intricate storyline as well as powerful performances. It is undoubtedly one of the best movies of 2021.
Stream on Amazon Prime Video
2. Sherni
This man vs wild, Vidya Balan-starrer is a gripping tale from beginning to end. Vidya Balan stars as a jaded forest officer, Vidya Vincent, who leads a team of trackers to capture an unsettled tigress. The movie beautifully captures the constant battle between humans and wildlife. It is not a documentary on animal conservation though. Sherni is a thought-provoking movie that states India's ground realities with a power-packed performance by Vidya Balan and the rest of the cast.
Stream on Amazon Prime Video
Related: Sherni Review: Vidya Balan Shines In This Gripping Tale Of Man-Animal Conflict
3. Malcolm and Marie
A black and white romantic drama starring Zendaya and John David Washington, Malcolm and Marie is a stunner. After the successful premiere of his movie, Malcolm returns home with his girlfriend Marie, only to end up in an argument. While the entire movie is just a couple arguing, its success lies in its ability to keep the audience enraptured. The performances of the couple in focus left us in awe. Never once during the movie do you feel the lack of colour because each shot is a work of art. No wonder then that it made it into our list of best movies of 2021.
Stream on Netflix
Related: Malcolm & Marie Review: A Powerful Film About Raw Human Emotions
4. Shang-Chi and the Legend of the Ten Rings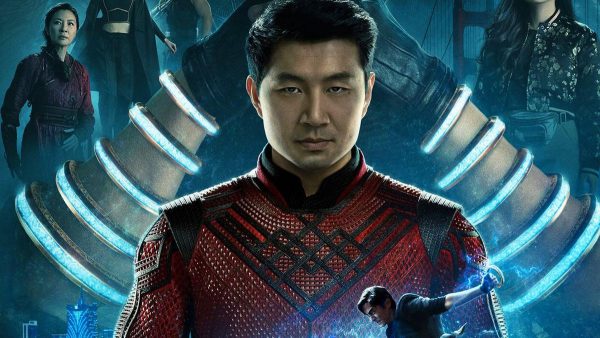 Marvel has taken it upon itself to deliver world-class superhero movies, and Shang-Chi and the Legend of the Ten Rings does not disappoint. In fact, this is one of the best movies that have come out of the Marvel Cinematic Universe. Shang-Chi runs away from home at the age of 14, after his father forces him to assassinate the leader of the Iron Gang. In the present day, Shang-Chi, his sister Xialing, and his best friend Katy team up to fight his father Wenwu and the Ten Rings. Shang-Chi and the Legend of the Ten Rings is applaudable for its authentic Asian casting and the representation of Asian culture. The performances by the cast, especially Simu Liu and Tony Leung as Shang-Chi and Wenmu respectively, are fantastic. The choreography of the action sequences is one of the best in the entire MCU.
Stream on Disney+ Hotstar
5. Pagglait
The Sanya Malhotra-starrer Pagglait is an interesting take on death and grief, especially of a spouse. Sandhya Giri's husband dies five months into their marriage, and she feels no grief. She is busy sneaking out to eat gol gappas or yawning to RIP comments on Facebook. As the movie progresses, we find out Sandhya's husband is not the man she knew. When his ex-girlfriend Akanksha enters the picture, both the audience and Sandhya see a different Astik, one who is a sweet romantic at heart. Pagglait is the perfect example to show that grief is not a performance and death is not a big Bollywood drama. Each person's grief and their grieving process is different. It is best to let people deal with their emotions the way they see fit.
Stream on Netflix
Related: Pagglait Review: A Refreshing Take On Death, Grief, And Rebirth
6. Minnal Murali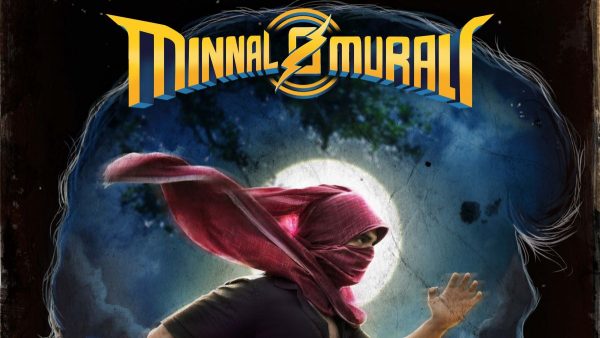 The latest addition to Netflix India, Minnal Murali is a Malayalam superhero film starring Tovino Thomas in the titular role. On Christmas Eve, Jaison, a young tailor, and Shibu, a social outcast, are struck by lightning. Post the incident, both of them gain supernatural powers. How each of them uses their powers forms the rest of the movie. At its core, Minnal Murali is the story of human emotions and how those emotions propel us to take action in diametrically different ways. With a genial hero who tugs at your heartstrings and a desperate villain who becomes one due to his circumstances and subsequent decisions, Minnal Murali will pull you in. Tovino as Jaison and Guru Somasundaram as Shibu steal the show. It is the perfect movie to end the year on a positive note.
Stream on Netflix
What other movies did you love in 2021? Let us know in the comments.