Pagglait, starring Sanya Malhotra as the main lead, hit the digital screens today via Netflix. The film has been directed by Umesh Bist and produced by the mother-daughter duo, Shobha Kapoor and Ekta Kapoor, with Guneet Monga. Pagglait offers an unusual take on death, grief, and rebirth.
Should you watch it? Read our review to find out.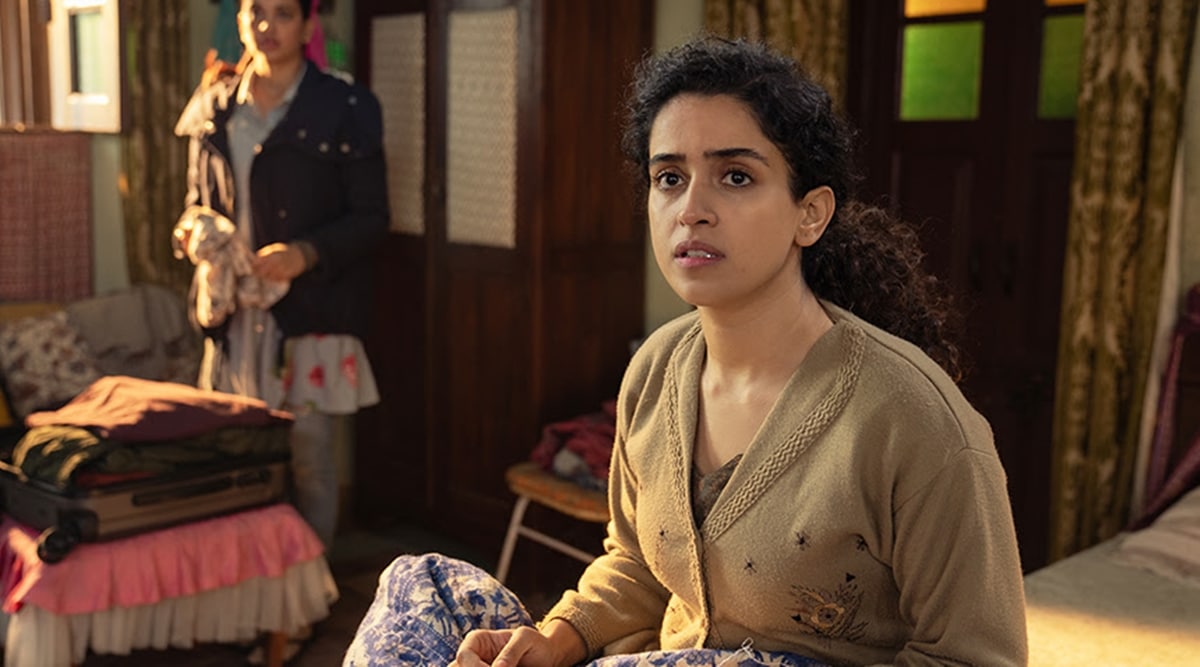 Image Source
Husband hua dead, but the wife still doesn't see red
Sanya Malhotra plays the role of Sandhya Giri, a young girl whose husband, Astik, dies less than five months after their wedding. Contrary to most societal expectations, Sandhya is unable to feel the pain of a newly-widowed woman. Instead, we see her yawning while reading RIP comments on Facebook, asking for Pepsi and potato chips, and sneaking out for gol gappas with her friend Nazia (Shruti Sharma).
Things take a different turn when Sandhya finds a picture of Astik's ex-girlfriend, Akanksha (Sayani Gupta), in one of his files. This new discovery opens the doors to a world that Sandhya never knew existed. For her, her husband was a man of few words, who she barely knew. However, meeting Akanksha makes her realise that Astik was, in fact, a completely different, romantic man. To complicate things further, the arrival of an insurance agent puts the family in a battle of grief, values, and money. What happens next is something you need to watch the film to know.
Image Source
Pagglait is refreshing in several ways — it doesn't show death as a spectacle that demands drama. It shows a realistic picture of most Indian families where people aren't always ready with white sarees, as shown in most big banner films. It shows that death hits you when you least expect it, giving you no time to even arrange for a more appropriate doorbell. And most importantly, it shows that people have their own ways to grieve. Although the film feels a bit slow in certain portions, it still tugs at your heart.
Pagglait review — Final thoughts
Pagglait has some stellar performances by Sanya Malhotra, Ashutosh Rana, Sheeba Chaddha, Raghubir Yadav, Shruti Sharma, and Sayani Gupta. It is light-hearted and refreshing, yet it leaves you with a lingering thought about women and their fate. At no point does the film feel heavy or too far from reality. It's definitely a good watch. If you're wondering what we mean by 'rebirth' in the title, you've got to watch the film to find out!