Combating hair issues can be quite a task. And if you have an oily scalp, putting in more oil can make your hair feel slick, greasy, and sticky. There's a better solution for all your hair issues that can work wonders without feeling heavy and uncomfortable. Essential oils are lighter, more concentrated, invigorating for the senses, and can fight multiple hair issues. You can mix them in your regular coconut, olive, or almond oil, and use them once a week for best results. Here are some of the best essential oils for hair to try at your next champi session.
Related: Curd For Hair Care: Here's Why And How To Use This Magic Potion
1. Peppermint Oil
Image Source
Peppermint oil is one of the best essential oils for hair as it promotes healthy hair growth. The cold sensation from the oil helps in circulating blood flow in the scalp. It also reduces dandruff and flakiness, cleaning the surface of the scalp. The increased stimulation and circulation of blood promotes hair growth and strengthens the roots.
2. Ylang-ylang Oil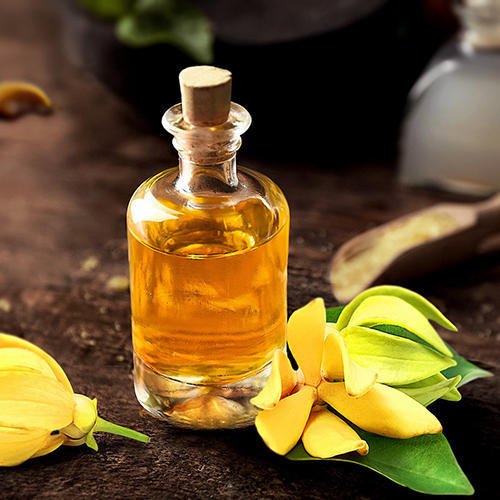 Image Source
Do you have rough, brittle, and dry hair? Don't worry, ylang-ylang oil will make your champi sessions so much more effective. It enhances the sebum production in the scalp which improves the texture of the hair and strengthens it. Other than that, it also has antiseptic properties that can get rid of lice and keep the scalp healthy.
3. Tea Tree Oil
Image Source
Tea tree oil is one of the best essential oils for hair as it unclogs hair follicles and removes excess buildup. Using it once a week can reduce excess oil and get rid of dead cells that stop or interfere with the growth of hair. Due to the continuous buildup, your scalp can develop dandruff and feel itchy. And using tea tree oil helps with these issues.
4. Orange Essential Oil
Image Source
Apart from refreshing your senses, the orange essential oil is a great source of Vitamin C for your scalp. It nourishes the scalp and helps reduce hair thinning. Apply it once a week to restore moisture into your scalp and to balance the pH levels of the skin. By adding moisture and hydrating the scalp, it promotes the secretion of natural oils in the scalp which allows hair growth.
5. Sweet Basil Oil
Image Source
One of the best essentials oils for hair growth is sweet basil oil. It regulates sebum production that leads to healthy hair growth. This essential oil makes the hair soft, shiny, and frizz-free, and it reduces hair fall, making your hair more voluminous and bouncy.
6. Lemongrass Oil
Image Source
Lemongrass oil can stimulate hair growth by repairing and healing the hair follicles. It works on the roots and strengthens the hair from within. Along with that, it also has antibacterial and antifungal properties that work wonders on a dry, itchy, and flaky scalp. While the smell of the oil is relaxing and refreshing, it also gets rid of dandruff with regular use.
7. Bergamot Oil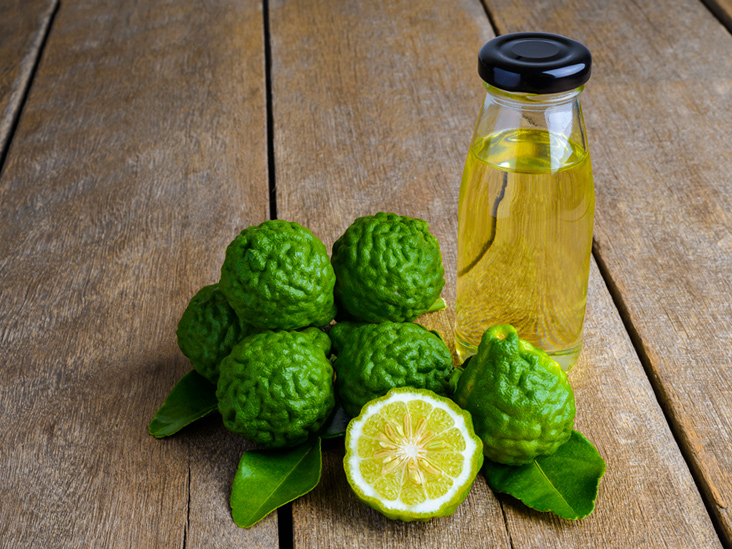 Image Source
Along with supporting healthy hair growth and repairing hair follicles, this essential oil is perfect for those who have dull, dry hair. It revives the hair from the root, giving it a nice shine and nourishment. It also reduces hair fall and adds a great texture and volume to your hair.
8. Cedarwood Oil
Image Source
Worried due to hair thinning and continuous hair fall? Try cedarwood essential oil as it cleanses and improves circulation in the scalp which leads to healthy hair growth, reduced hair thinning, and reduced hair fall. Along with that, it also fights dandruff and lice and keeps your scalp from being a breeding ground for related hair issues.
Featured Image Source
Related: Itchy, Flaky, And Dry Scalp? Try These Scalp Scrubs For The Right Kind Of Exfoliation And Hydration