Dating. It never gets easy, no matter in what era you are currently living. There's so much dating jargon to keep track of that it could easily get exhausting. Red, yellow, and green flags are pretty common in the dating realm. Scrolling through dating apps looking for "The One" is tiresome enough, but it also requires you to filter the best from the crowd. Beige flags in dating are the latest trend you need to look out for. Red flags scream danger, yellow flags require you to tread with caution, and green flags are the thumbs-up you were waiting for the universe to give you. But beige flags require a little reading between the lines.
Related: Red Flags In Relationships: 10 Little Things That Should Be Deal-Breakers, According To Redditors
What are beige flags?
Well, simply put, beige flags are the very, very boring version of red flags. They are not necessarily toxic, just incompatible and uninterested. Beige flags guarantee you dull conversations, boring dates, and a whole lot of generic information that tells you nothing about the person you are talking to. The beige flag phenomenon was started by TikTok user Caitlin MacPhail, who is a self-proclaimed CEO of beige flags. She came up with the term because a lot of people on dating apps were quite bland and boring, like the colour beige. Like red flags and green flags, beige flags are easy to identify if you know where to look. Here are some examples of what constitutes a beige flag on a dating app.
Posting a lot of gym selfies
Good on you that you have such a great body and are disciplined enough to go to the gym every day. Alas, there is no body-building competition you can participate in on a dating app. You've got your Instagram account to show off that bod, dude. Try showing some personality on a dating app and maybe you'll get a date.
"I love my dog more than you"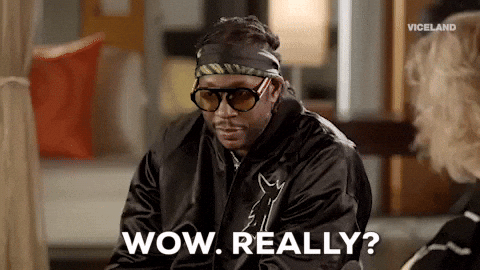 Wow, that's great, buddy. Actually, most people tend to love their pets more than random strangers on the internet. That's not new information, even for someone you don't know. Where's your originality? Your feelings for your dog don't really say much about what kind of person you are.
"I am very competitive"
All the best! We hope you win the next triathlon. Unfortunately, a dating app is not exactly a place to show your competitiveness. And unlike what you'd like to believe, there is no swayamvar happening where you need to hit the eye of the fish to win a girl.
"I hate being on dating apps"
Quite hypocritical of you to join a dating app, be active on it, and then diss it, don't you think? If you are so bothered being on a dating app, it's time for you to quit it. Try finding love IRL, why don't you? Go back to being set up by friends and family, and if nothing works, you can always go the arranged marriage route.
"I am looking for the Amy to my Jake"
Ahh boy, wrong place. Anybody who uses mainstream sitcom references on a dating app is a walking beige flag. Letting someone know you are similar to Jake is also a hint for them to run far, far away. At the same time, it says absolutely nothing about your real personality. The whole point of dating is to get to know someone and see if you are compatible with them. Nobody is interested in learning which TV personality you are most like. You can keep the results of your Buzzfeed quizzes to yourself, or better yet, just share them on Facebook, not a dating app.
"My best personality trait–I love food"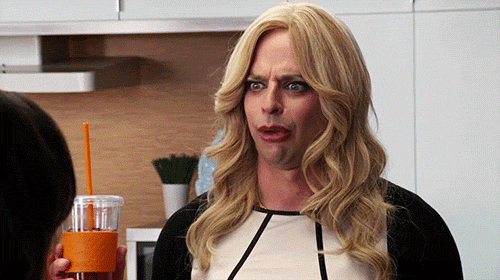 If loving food is a personality trait, you need to get a personality transplant ASAP. A vast majority of people love food. That's just a general like for something, not a personality trait. And if you are really at a loss as to what constitutes a personality trait, it is usually along the lines of being ambitious, compassionate, humble, etc. It's time to do a Google search, dearie. With a food-loving personality trait, you are a beige flag wrapped in multiple layers of beige.
"I am a grammar nazi"
Firstly, how do you not see the problem with describing yourself as a Nazi? Are you killing people in gas chambers for bad grammar? Or are you just so blind to world history? Secondly, if grammar is SO important to you, why don't you apply for a job at The New York Times or maybe The Guardian? They may be hiring. Unfortunately for you though, it is highly unlikely that you'll find an employer on a dating app.
"Pineapple on pizza is yuck"
Most of the world agrees with you, but it says nothing about you other than the fact that you lack imagination. Nobody wants to read about your thoughts on a Hawaiian pizza on a dating app. People are there to find love, not order their next meal.
There's nothing wrong with being basic. Basic bitches deserve love too. But, the point of a dating app is to, well, show your uniqueness and attract people. It's not meant for sharing things the entire world likes or dislikes while saying nothing about who you are. In today's day and age, dating requires as many marketing skills as a job. Put your best foot forward and not the "ugh, why am I even doing this" foot. Your chances of finding love will be higher if your profile is not riddled with beige flags.
Featured Image Source
Related: Red, Yellow, Or Green: Which Flag Does Your Relationship Raise?