Most Indians have been consuming mass-produced beers only because they didn't have another option. But over the past decade or so, craft beers have been gaining a lot of momentum, and beer lovers in India have been relishing them. Usually made with traditional ingredients like malted barley, craft beers are traditionally made in small batches. Craft breweries produce a small amount of beer, often emphasising new flavours and varied brewing techniques rather than mass producing a brew. Here are some of the best Indian craft beer brands that'll help you cool down on a hot summer day.
Related: Love Some Freshly Brewed Beer? Here Are 9 Breweries In Delhi NCR You Need To Try This Weekend
1. White Rhino Brewing Company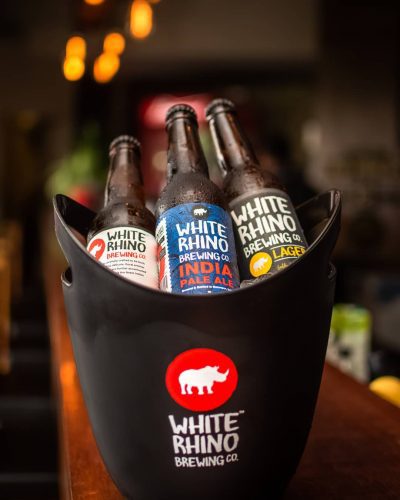 White Rhino Brewing Company is one of the first craft breweries that opened in India. They have a roster of beers which includes a Belgian-style wheat beer, a lager, and India Pale Ale. Instead of raw wheat, White Rhino uses Indian rolled wheat and organic coriander seeds for their beer, making it completely Indian. This is one Indian craft beer brand that you have to try.
2. Kati Patang
Kati Patang is an experimental, maximalist brand with both beers as well as NOT drinks, as they love to call them. Their beers include a complex, flavourful and smooth caramel finish malt beer, a lager that's a concoction of wheat, lemon rind and organic Indian spices and a light-bodied bold brew with earthy notes of the spring Indian flower, Palash.
3. Susegado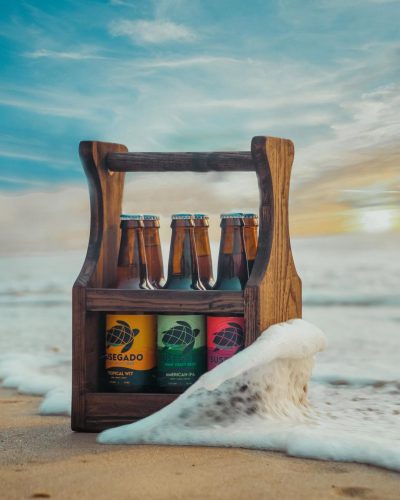 Goan craft beer brand Susegado makes artisanal hand-crafted beers and aims to capture the enchantment of Goa in every sip of their beer. Their beers range from chocolate-coffee-flavoured ones to fruity and tarty ones. They also have well-balanced bitter malts to medium-bodied lagers.
4. Simba
Simba was one of the first brands to bring bottle stouts to pubs in India, and they haven't gone back since. Their beer Wit is refreshing and crisp with a hint of orange peel, coriander, and lemongrass. Their stout is creamy and bold with toasty flavours with a hint of cacao and espresso. Their lagers come in two variants – light and strong. While the light lager is sweet and smooth, even the strong variant of the drink doesn't overpower the aroma and taste notes of the beer.
5. Brew Whale Craft Beer
Brew Whale Craft Beer has various beers on tap as well as experimental brews to delight every beer connoisseur. Their beers carry a hint of spice and fruit, like the Belgian Witbier, dark malts and coffee stout, like the Bowhead Stout. They also have an American IPS that gives a twist to the classic beer with hints of grapefruit and passion fruit.
6. MAKA di
MAKA Di is a Goan brewery that emphasises innovation and craft ideology. Their beers stand neck-to-neck with European beers from Germany and Belgium. Their roster of beers includes ales, lagers, beer cocktails, and India Pale Ale.
7. Gateway Brewing Co.
Gateway Brewing Co. brews classic and experimental styles of beers using local ingredients. Their malt is sourced locally, yeast is re-used and the hops are also locally grown. They roast their own speciality malts and pride themselves on providing beers that are far from mainstream.
Featured Image Source