Are clothes spilling out of your wardrobe, but you still swear you've got nothing to wear? Well, you may have outgrown all those clothes or no longer have any use for them. But that doesn't mean someone else can't use them. Before you throw out those old clothes, think about the people who could actually put them to good use and contact one of these seven Delhi NGOs closest to you.
1. Uday Foundation
Uday Foundation works extensively for survivors of natural disasters, children with special medical needs, and the homeless. They accept old clothes as long as they are not torn and are wearable. So the next time you think of throwing out the clothes you never wear, think of the smiles you could bring on the faces of those in need.
Phone: 011 26561333, 011 26561444
Email: info@udayfoundation.org
2. Pahel
Professionals from different walks of life have come together to form Pahel. This NGO organizes regular camps, and work on health, hygiene and areas of education. These camps are used as distribution points for the donations that come to them. They can schedule a pick-up for the clothes you want to donate. Give them a call when you want to give away your old clothes.
Email: care@pahel.org
3. Goonj
One of the most popular NGOs in Delhi, Goonj has made a substantial difference in villages and cities, with their development activities. Their Cloth For Work program helps people receive clothes in exchange for work such as repairing roads, recharging water ponds, and more. If you want to play a small part in encouraging employment, while donating your old clothes, visit the closest Goonj centre near you. Their website has a list of items they need and what they cannot accept.
Phone: 011 41401216, 011 26972351
Email: mail@goonj.org
4. Clothes Box Foundation
All you have to do is leave a message on this NGO's Facebook page, and the rest will be taken care of. The donation process outlined on their website says that you will be notified when your donation reaches the recipient. You'll be able to see pictures of how your donation can bring a smile on someone's face.
Phone: 7838371356
Email: info@clothesboxfoundation.org
5. Asha Bhawan
Dedicated to working for the homeless and rehabilitating drug addicts, Asha Bhawan accepts construction material, books, toys, food, and wearable clothes as donations. You can give them a call on their listed numbers or visit one of their centres in Gurugram, Govindpuri, and Janakpuri. They have also branched out to other states like Assam, Nagaland, Kerala, Punjab, and more.
Phone: 0124 4221543, 9250928910, 9250928907
Email: info@ashabhawan.org
6. American Welcome Association
All donations are accepted at AWA, except perishable items. You can donate wearable clothes, shoes, belts, bags, stationery, toys, and a lot more. The entire list is one their website in the Thrift Shop section. The collected items are sold through the thrift shop. The proceeds of these sales go to the underprivileged and to NGOs. You can also volunteer at this shop to sort and tag purchases.
Phone: 011 24198509
Email: thriftshop@awadelhi.com
7. Dream Girl Foundation
All you have to do is fill a form online and, within the next 48 hours, you could make a young girl's life a little better. Dream Girl Foundation provides education, shelter, and clothing for children. Any clothes or toys that you find fitting for children aged between 1 and 14 are accepted.
Phone: 9873133134
Email: info@dreamgirlfoundation.ngo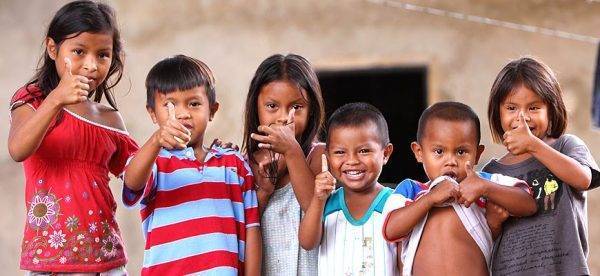 8. Vikalp Law Society
Vikalp Law society started as an effort by the Students of Guru Gobind Singh Indraprastha University, Delhi, to spread basic education/legal awareness among the weaker sections of the society. You can contribute by donating blankets and warm clothes at their drop off locations.
Email: vikalplawsociety@gmail.com
Phone: 9873339946, 7838350240
9. Pehchaan The Street School (Trust)
Pehchaan The Street School (Trust) is an effort put forward by a group of people working together to promote and provide free education to underprivileged children living on the streets and in slum areas. You can contribute through online transfers, and the blankets will be bought and distributed among the school students.
If you want to join as a volunteer, call 9711718972.
If you want to donate, click here.
Bank Details:
Bank: ICICI
Name : PEHCHAAN (THE STREET SCHOOL)
IFSC code – ICIC0000330
Not everyone is born with a silver spoon, and for a lot of people, surviving each day feels impossible. If you have something to donate, you should pick up that phone right now and do your bit in contributing to a better world.