Rise and shine, babies because it is time to take your New Year's resolutions seriously. Here is what the horoscope prediction this week brings for you.
1. Aries (March 21 – April 19)
No matter what your horoscope prediction this week says, you deserve a pat on your back. You have been really supportive of your friends, and you deserve nothing but clear and hydrated skin. This also reminds me that this year is all about keeping your spirits high and doing what you feel like doing. So, order everything that is left in your Zara cart because you deserve some self-love. And rob your parents blind because your cart is nasty expensive.
AAE Pro Tip: Wash your face twice a day and make use of all the expensive skincare you have hoarded.
2. 

Taurus (April 20 – May 20)
Looks like someone has been stuffing their faces since New Year's Eve! All those midnight tikkas and chaaps are gonna come back as pimples. So, if you don't want your gymfies focusing on your acne scars, we suggest you order green tea the next time you shop online. And trust me, the more the flavours, the easier it will be to gulp down. Don't believe people who say green tea is delicious, it tastes pretty gross honestly. So, while you are at it, post some healthy tea snaps too, you might just inspire someone.
AAE Pro Tip: Order mango and kiwi green teas. Those are the elite ones, trust me.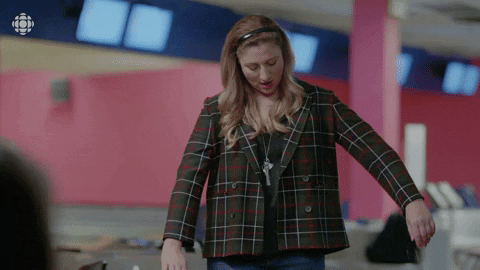 3. Gemini (May 21 – June 20)
Your horoscope prediction this week tells me that it is going to be a really interesting week. I see a lot of tea split, some catfights, and a lot of commotion going up on Instagram. So, take a backseat and witness a dramatic week with some beer in your hand. And you could also be of some help when people need your expert advice. It is not called aag mein ghee daalna, you are just being a good friend by providing the correct details and information.
AAE Pro Tip: Since you have been thinking of going live on Instagram for a while, what's better than now? Give your followers all the spice.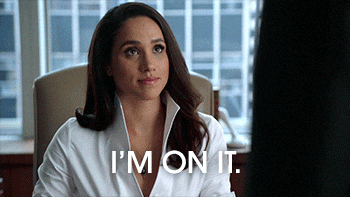 4. Cancer (June 21 – July 22)
Not checking your CAT score and being restless all day, how does that make any sense? Or are you planning to bribe a taantrik and get your score changed? Well, that's not gonna help you either. So, take charge of your own life and get it over with. Order some pizza and an Oreo tart, you have been hard on yourself all year. And it is time to make every day of the coming week a 'treat yo self' day. Also, don't bother if other people are being healthy and posting green tea snaps all day. You do you.
AAE Pro Tip: Order an extra-large cheese pizza and post it on your stories. Give it back to the haters.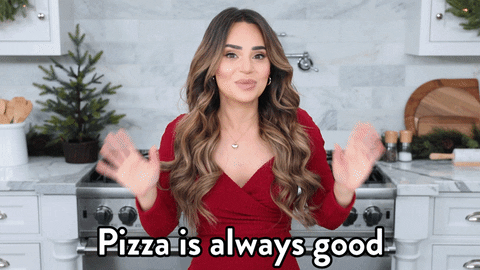 5. Leo (July 23 – August 22)
The horoscope prediction this week tells me that a friend (that you secretly like) is showing full signs of becoming a potential bae. So, don't think twice and make your move. If they say no, you can always blame it on your hangover like always and pass it off as a prank! Also, buy them loaded cheese fries and a Nutella shake. Your chances will go up by 50%. And if you need to do some more convincing, just show them how caring you can be. But don't get them an iPhone 12 just yet, you want to wait for something substantial to happen for that.
AAE Pro Tip: While you can't get your bae a new phone, you can get yourself one. Go ahead and spend your entire salary, you deserve it.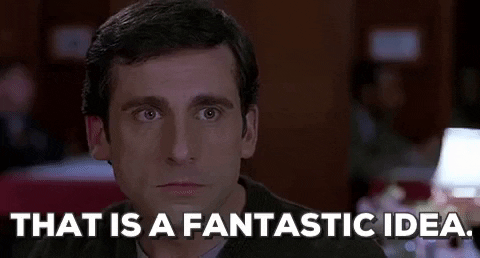 6. Virgo (August 23 – September 22)
Will you please tidy up your closet? It will give you a semblance of getting your life back on track and you won't lash out at your siblings for waking up early. All these mood swings are getting too much and the problem lies with you and not anyone else. So, add, 'figure out my life' to your list of 2021 resolutions because you need it more than any other Zodiac currently. Also, it is very unlikely of you, so don't disappoint the Monica within you and get started already. It is time to leave all toxic relationships (yes I'm talking about your ex) behind because it is time to make new mistakes.
AAE Pro Tip: Stop stalking your ex, stalk their friends instead.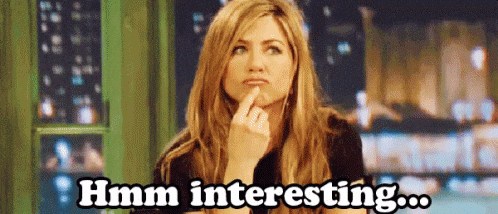 7. Libra (September 23 – October 22)
Bath & Body Works have a semi-annual sale, so hoard up because you have skipped showers thrice in a row and you can definitely use a few. Also, don't fool yourself by eating aloo ke paranthe in the name of protein gains. It's only gonna bring you new zits to pop. And with a party around the corner, you definitely don't want that! Keep that nasty acne at bay and drink plenty of water and some green tea too. Your Taurus friend is into fitness these days, check out their stories for some motivation.
AAE Pro Tip: It is good to be healthy, but somedays, you just need fries.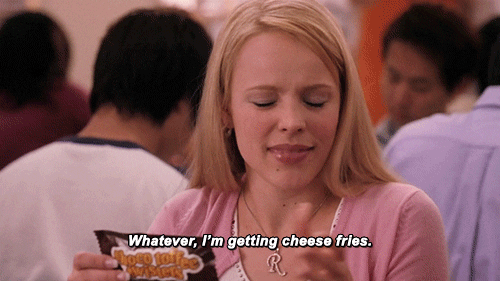 8. Scorpio (October 23 – November 21)
Enough is enough, dear Scorpio! Get a dermatologist's appointment because you need to hear that you need water (and not botox) from a professional. Maybe that way you will actually end up drinking more than half a glass of water in 24 hours. Also, make 'YOLO' your mantra for the year 2021 because you have lots to do and very little time. Making a bucket list is the way to go because it is now or never for you. And once all the rishtas start pouring in, you might as well forget about it.
AAE Pro Tip: Block all your buas and chachis who keep pestering you to get married. You don't need that kind of negativity in your life.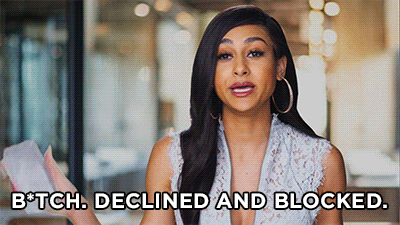 9. Sagittarius (November 22 – December 21)
Please don't confuse New York cheesecake with coconut barfi, they are not the same and are definitely not in the same league (no offence to coconut barfi). Also, it's time you start taking your life more seriously, and by that, I mean your professional life. All the expensive ass cars you so ardently have saved pictures and reels of won't buy themselves. And it won't be easy, but it wouldn't have been worth it if it was! Push yourself, you are more than capable, my dear Sagittarius.
AAE Pro Tip: Call your Aries friend if you need a pep talk. They will either push you off a cliff or get happy and gift you a warm vanilla scent for your future Mustang.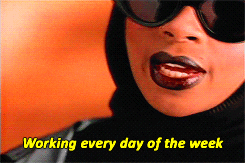 10. Capricorn (December 22 – January 19)
The first few days of the year didn't go as you planned, but that's okay, my dear Capricorn. Just presume that the worst is already over and there are only good things in store going forward. So, put on your seatbelt because this year is going to be one helluva roller-coaster that's only gonna go up! If 2020 was all sitting-in-front-of-the-laptop-and-crying, 2021 will have you looking like the hot mess you really are. Enjoy the birthday season like an absolute boss with a new pajama set in bed.
AAE Pro Tip: Talking about seatbelts, put 'learn to drive' under your 2021 resolutions.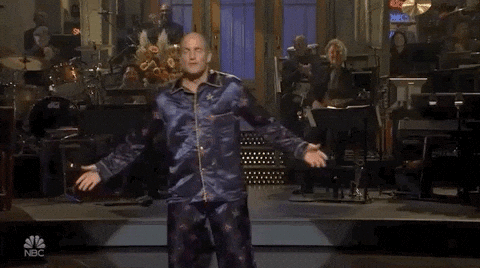 11. Aquarius (January 20 – February 18)
You know how to pamper your boo (we are not being sarcastic, it's a genuine compliment). The horoscope prediction this week tells me that the coming week will be full of love and good food. So, you better start skipping your midnight meals to make space for all the extra food you will get to hog. Which also reminds me, how are your cooking tutorials going? I smelled some smoke last week and thought something was burning. But as long as it wasn't coming from your kitchen, all's well and you've still got some hope.
AAE Pro Tip: Show people how grateful you are this week, go hug your pizza delivery guy.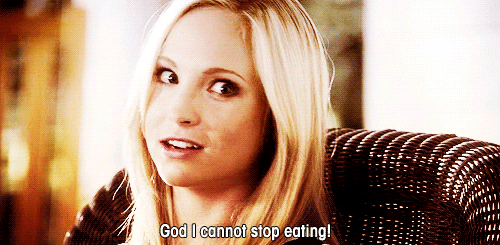 12. Pisces (February 19 – March 20)
Hey there, social butterfly! It's been a fleeting week full of fancy rendezvous and getaways. But it was well deserved so I'm not going to bash you about it. And while your inner extrovert is well fed, why don't you Netflix and chill with your boo for a change? They have been feeling a little neglected lately and it is only fair to give them some extra loving. So, put some mulled wine on the stove, order some sushi, and plan a Harry Potter movie marathon. It is time to make things a little fiery.
AAE Pro Tip: Stay away from wasabi, you don't want things to get that fiery.
Related: Sip Away The Holiday Season With These Delicious And Warm Mulled Wine Recipes
Have a lovely week, y'all!