Wondering what to do this weekend at home? We know you're on COVID-19 lockdown, but don't let that dampen your weekend mood. You can still do a lot more this weekend while social distancing and staying safe inside your home. From virtual tours, live shows and concerts, to karaoke parties, you will love this quarantine weekend. Here are some fun things to do this weekend, whether you're with family or living alone.
1. Have a karaoke night
Get the weekend started with some singing battles, duos, or even solo performances, with apps like Smule and StarMaker that let you and your friends test your vocals. Select songs from categories like pop, rock, R&B, country and much more.
2. Virtual tours
There's no chance of planning any kind of travel right now. But don't let your wanderlust die! You still have an option to go on some fascinating virtual tours. From tours of museums, historical sites, art galleries and more, you can venture anywhere while staying home. Click here to start your journey.
3. Live concert shows
Get into party mode this weekend with a lineup like no other. Artists all over the world have been performing concerts online for their fans and giving some much-needed respite from the bad news all around. Artists are taking to their social media to stream and perform live, so your weekend can still be lit. For the full list of the performances planned for the next few weeks, click here.
4. Host a wine and cheese party
Been missing your friends all week? Why not host a wine and cheese party over the weekend on Skype? Social distancing does not mean you can't catch up with your friends. Set a date and time, get your wine and cheese in place, and get started. Invite all your friends and have an amazing night doing (almost) everything you would've done on a regular night out.
Related: Missing Family And Friends? Try These Group Video Calling Apps To Hang Out "Together"
5. Do a Harry Potter marathon
Spend some precious hours with your kids and plan a Harry Potter movie marathon with them. Add some popcorn to the mix and you have a proper movie night on your hands.
6. Online activities for kids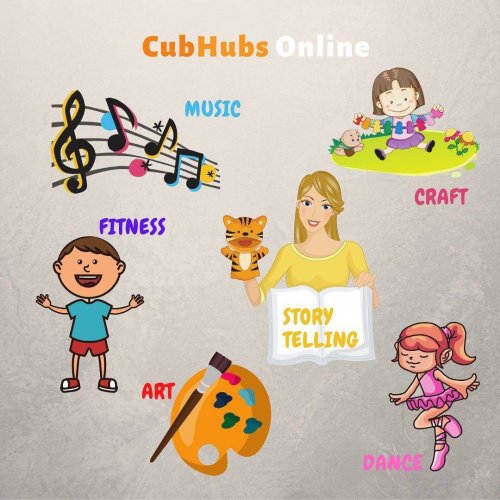 Image Source
It can be quite a task to keep your children entertained when you are in lockdown. But, don't worry, Cubhubs has the perfect schedule to keep your children entertained. These activities are spread over the whole week till Saturday, so you can work from home peacefully. For more details, click here.
7. Live zoo tour
Image Source
Another interesting way to keep your kids entertained is a live zoo tour. Such tours are educational and engaging, and they are conducted every day by Houston Zoo. There are other zoos as well that are conducting live tours and helping people understand the animals in their habitat better. Have an educational and fun weekend with your kids. For more details, click here.
8. Live from HQ featuring Vir Das
Catch Vir Das performing live this Saturday at 9 pm online. Get a healthy dose of laughter and comedy this weekend while you maintain social distancing. For more details, click here.
9. Improve your emotional intelligence
Image Source
This is an online workshop on emotional Intelligence which will help you understand how important it is for both personal and professional growth. Get to learn techniques to manage emotions, be emotionally literate, be aware of your emotions, how to express them, and a lot more. Be a part of this engaging workshop and let self-awareness be your key to success. For more details, click here.
10. Have a gaming night with your friends
The easiest way to enjoy the weekend is by playing some cool games with your friends. And that doesn't need to change even during a lockdown. There are many games that let you invite some friends and play in a group. Try Psych, VR Pictionary, Bollywood Charades, Heads Up and other games to have the perfect gaming weekend.
Feature Image Source: The Wall Street Journal
Looking for more things to do this weekend? Check out this list of the best ways to make the most of your time at home.
Have a fun and safe weekend, everyone!