What happens when a ghost rises from the dead? They turn into zombies. The thing about relationships is, sometimes, they don't completely die. No matter how much you wish otherwise, there's always a way to bring it back to life. If you have ever been ghosted, you know what it feels like when the person you are talking to just disappears with no notice. Now, imagine they come back into your life like nothing happened, with zero explanations. Voila, you've just encountered a zombie IRL. Zombieing is a dating trend you need to shoot at sight, 'coz there's nothing good at the end of this particular tunnel. So, what is zombieing and how do you deal with it? Here's a play-by-play.
What is zombieing?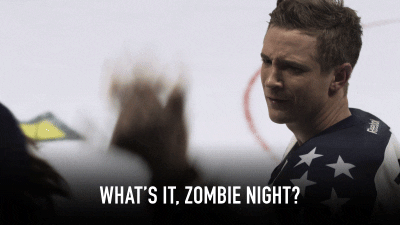 You had a good thing going on with someone, but one fine day, they just vanished into thin air. You don't know what you did wrong, you don't know what's going on with the other person, and you are at a complete loss. Well, sorry to say you've just been ghosted. Now, if they stopped at ghosting, no matter how heartbreaking, you'll find a way to move on. But when the ghost of the past decides to pop back into your life, that spells a lot more trouble. They don't tell you what went wrong, or where they were. They just "missed you" and now want to be a part of your life.
Zombieing, in the simplest of terms, is when a person who ghosted you comes back into your life. This could be through a message, a phone call, a comment on a social media post, or even a friend request. They would be the ones to reach out to you first. It could be because they were bored and thought of you as entertainment or it could be because they are ashamed of the way they treated you.
Why were you zombied?
Frankly, looking into the reason you were ghosted and then zombied is a futile effort. Because no reason is good enough for the lack of communication and the heartbreak you face. But here are a few reasons why you were zombied.
1. You are not a priority
It's pretty self-explanatory. A major reason a zombie decided to pay you a visit could be because you are the backup plan. Their initial choice didn't work out, didn't give them the time of the day, so they come running back to you.
2. You were the sidepiece
Another reason someone ghosted you and then came back to you could be because they were never single in the first place. They are either married or in a committed relationship, and you are their entertainment. Now that their partner is away for a while or because things changed in their life allowing them to pursue both relationships, they rose from the dead. Your partner wasn't honest with you about their relationship status, so when they pop back into your life, steer clear.
3. They are commitment-phobes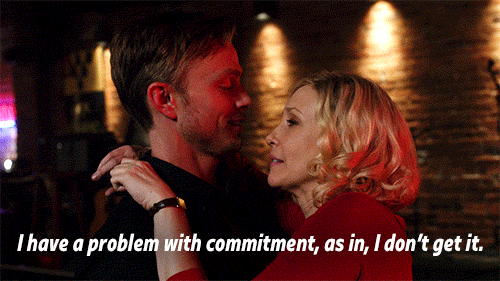 The easiest explanation for someone ghosting is that they are commitment-phobic. They just popped up again for a bit of fun. They were scared away at the sign of commitment and now they are lonely, so here comes the zombie.
4. There was an actual emergency
Now, no matter the emergency, it's not time-consuming to drop a message and say they'll be unavailable for a while. Yet, some people become too overwhelmed if they are facing an emergency in life. It could be the death of a loved one, sickness, a work emergency, or a family emergency. The key point is whether or not you receive a valid explanation once they are back in your life. Because if you don't, you need to be cautious.
What next?
Now that you know a ghoster is back in your life, what will you do next? Nobody wants a zombie apocalypse and having a zombie back in your life is nothing short of one.
1. Know you are zombied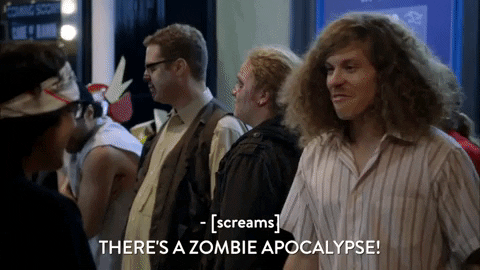 Before anything else, be aware that you have been zombied. Putting a name to what you are facing helps make it real. So, before you do anything else, as soon as a ghoster is back in your life one random day, know what's happening.
2. Do you want them back in your life?
Now that you know you were zombied, do you want that person back in your life? Have they acknowledged their actions and offered an apology explaining why they did what they did? Are you convinced by what they are saying? Do you trust them enough to let them back into your life?
3. Watch out for the red flags
When you are dating someone, it is pretty easy to put on your rose-tinted glasses and have a utopic view of your partner. Those glasses are only going to hide all the red flags from you. If you are a victim of ghosting and zombieing, there were clearly other signs you missed. So, think back to all those red flags and keep your eyes open for them this time.
4. Define your boundaries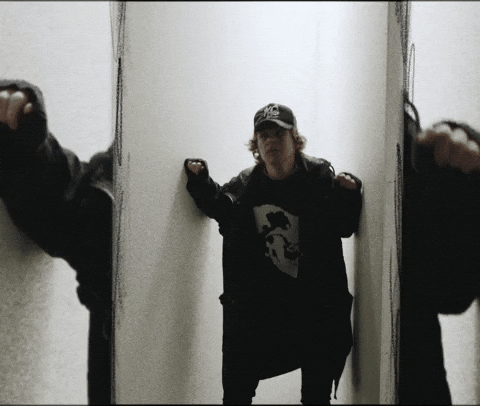 Create clear boundaries so that you don't become a victim of zombieing once again. Define acceptable conversations, actions, and contact. If you are ready to accept the zombie back into your life, be clear about what you are willing to tolerate and what you aren't. And if you don't want them back in your life, establish boundaries for yourself – go no-contact, don't stalk their social media, and make a clean break.
5. Be honest with yourself
If you decide to give a zombie a second chance, be honest about why you are doing so. Is it because you are insecure and need validation from a third person? Or are you just having a little fun your own way? Either way, it's not wrong, but be honest about your feelings. And if you do accept a zombie back into your life, ensure you are completely okay with their actions. Don't pretend like it doesn't matter anymore unless that's how you feel.
No matter what dating term you use–zombieing, ghosting, gaslighting, or benching–it's all quite unsavoury. It also boils down to a lack of respect and lack of communication between partners. So, it's best to bring out the ghosts and zombies for a Halloween party, otherwise, keep the spooky ones out of your life.
GIFs Source
Featured Image Source
Related: Benching: 7 Signs Of This Dating Trend That's Killing Relationships