Sex can be the most pleasurable act known to man. But it can also be the most painful and harrowing experience, especially if you end up with a sexually transmitted disease (STD). While it is not uncommon for sexually active people to contract STDs, it's always good to be extra careful. Chlamydia is one of the most common STDs around. Here's everything you need to know about it.
What is chlamydia?
Chlamydia is one of the most common sexually transmitted bacterial infections prevalent in India. It is caused by the bacteria Chlamydia trachomatis. While both men and women can be infected by chlamydia, it often doesn't present severe symptoms. For this reason, it is easy to transmit chlamydia through oral, anal, or vaginal sex. Chlamydia can affect both men and women, and hence, both parties need to regularly get themselves checked for any STDs. Though curable, if left untreated, chlamydia can cause serious complications.
What do the symptoms look like?
As mentioned above, symptoms rarely show up in cases of chlamydia. But there are some that you can look out for. While certain symptoms can be similar, men and women see different symptoms of chlamydia.
Most symptoms of chlamydia can be confused with a urinary tract infection in women. Some symptoms include:
White or yellow smelly discharge from the vagina
Painful burning sensation while peeing
Pain during sex
Bleeding in between periods
Severely painful periods
The common symptoms men face if infected by chlamydia are:
Abnormal discharge from the penis
Pain and possible swelling around the testicles
Pain while urinating
Chlamydia can also infect your throat if one has participated in oral sex. Infections in the throat are usually asymptomatic and may not present anything other than a sore throat. As some of the symptoms of chlamydia can be confused with a UTI, it is important to regularly screen yourself for STDs if you are sexually active.
What can cause chlamydia?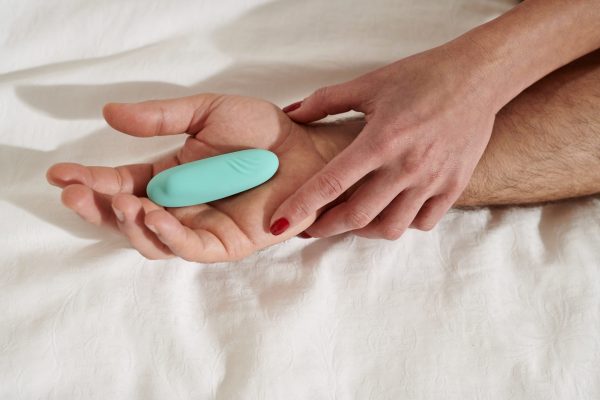 As it is a sexually transmitted disease, the main cause of chlamydia is various forms of sex.
Sexual intercourse – the bacteria can be transmitted from the penis to the vagina or vice versa during intercourse.
Anal sex – the bacteria can pass on from the anus to the penis or vice versa if you practise anal sex.
Oral sex – the bacteria can transmit from your vagina, anus or penis to your partner's mouth or vice versa in cases of oral sex.
Sex toys – if you play with toys during sex, it can be a mode of transmission. Using the toy in your partner's mouth, vagina, penis or anus can cause chlamydia.
Treatment of chlamydia
Visit your doctor and get yourself tested if you feel any discomfort
Take prescribed antibiotics to completely cure the infection
Abstain from sex till you are cured
Have your partner tested and treated to avoid any reinfection
How to prevent it
Use a condom while having sex – vaginal, anal or oral. A condom doesn't just protect you from unwanted pregnancies but also STDs.
Screen regularly for STDs – If you are sexually active, constantly get yourself checked for various STDs. This will help you and your partner stay healthy and avoid any complications.
All Images Source
Related: UTI Symptoms, Causes, And More: Everything You Need To Know About Dealing With Urinary Tract Infections