Delicious chocolates, eclairs, pastries, and cakes – is your mouth watering already? Well, for those with a sweet craving living in Noida – there is a good news for you. The famous 'Kaffiiaa' in sector 18 has now become Ka Eclairs Kafe that promises to transport you to a sweet heaven with its delectable offerings. With a menu overflowing with chocolate desserts, it has a steady fan following in Noida. Read on to know why this cafe with a 'K' is a hit among the locals.
Melt In Your Mouth Eclairs
Since it has eclairs in its name, it is but natural that the cafe is most famous for its melt in your mouth desserts. We recommend the Oreo ones that 'take the cake'. Filled with a layer of chocolate ganache and topped with Oreo cookies, this eclair tastes even better than it looks.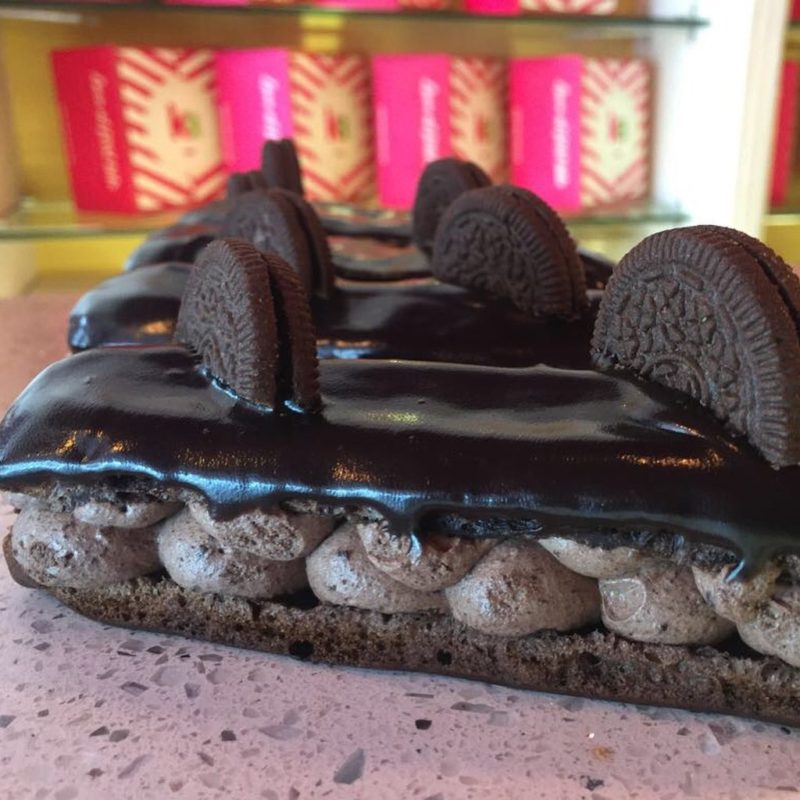 The Outrageously Mega Milkshakes
Ka's modern-day incarnation of the milkshake is a far cry from its humble beginnings. It has turned the frothy flavoured drink to something more photogenic with a bevy of bonus bites. Trendy mason jars spilling with chocolate sauce, shakes topped with brownies, ice-cream, M&Ms and sprinkles – this is what Instagram hits are made of! Although, their entire list of shakes seems inviting, we are a little biased towards the 'Brownie Freak' shake that bursts with flavours in your mouth.
Savouries Just As Sweet
Don't let these delicious desserts overshadow the fact that their main course is just as good.  Their range of pastas is to die for, especially the fusilli chicken piri piri.
Bottom Line
With so much variety, the cafe has become a niche with connoisseurs. Its huge range of menu will leave you spoilt for choice. Visit today and let us know whether we are right or are we right.