Reading a romance book is one of my favourite pastimes, probably due to the lack of romance in my life. Oh well! And some tropes are my go-to comfort reads. No matter who writes them, I gravitate towards them like a butterfly to a flower. Friends-to-lovers happens to be one of them. Watching two people who have been friends for a long time falling in love with each other has a 'butterflies in stomach' effect on me. So, here are some of my favourite friends-to-lovers romance book recommendations to read this Valentine's week. Because whether you have a partner or not, you can always count on a horde of fictional lovers. And they won't even get jealous or treat you badly.
Related: 5 Feel-Good Romantic Books That Will Make Your Heart Swoon
1. The Deal by Elle Kennedy
Hannah Wells has finally found someone who turns her on. Thanks to a past tragedy though, she carries around huge baggage when it comes to sex and seduction. Garrett Graham is the star football player of the university, but a plummeting GPA could lead to a crash in his sports career. In order to keep his spot on the team, he convinces Hannah to tutor him in exchange for lessons in seduction. Though she doesn't want to, Hannah can't deny the offer to finally be confident enough to approach her crush. As they start spending time together, Hannah and Garrett become great friends and confidants. But an unexpected kiss leads to the wildest kiss of their lives and soon falling in love becomes inevitable.
If you are someone who enjoys college romances, The Deal is the perfect pick for you.
2. Before Jamaica Lane by Samantha Young
Olivia and Nate are best friends. Ever since she moved to Edinburgh, Olivia and Nate got along like a house on fire. Nate is a self-certified casanova, and Olivia's self-esteem is down in the dumps. You can guess what's coming next. Yes, Olivia takes seduction lessons from Nate. Well, as the trope goes, one of them will obviously fall in love with the other. And that one is none other than Olivia. This just makes way for heartbreak and a lot of tears on Olivia's and the reader's part. But fret not, Nate comes around and you have an HEA waiting for you at the end.
3. Shards of Hope by Nalini Singh
Nalini Singh's Psy-Changeling series is an intricately woven web. And Shards of Hope is just one part of it. The 14th part, but a part nonetheless. Shards of Hope comes under the urban fantasy and paranormal genre. The world consists of hot-blooded and hot-bodied changelings, almost 'silent' beings with different psychic talents known as Psys and humans. Aden and Zaira are Psys who are a part of the elite Arrow squad. A squad that's made of men and women with the deadliest and often rarest psychic talents. Aden leads the squad and Zaira is a comrade. When Aden is taken away by those trying to harm the Arrow squad, Zaira comes to the rescue. As they navigate through the dangerous changeling territory and find their way back home, their friendship blossoms into love.
4. Marriage on Madison Avenue by Lauren Layne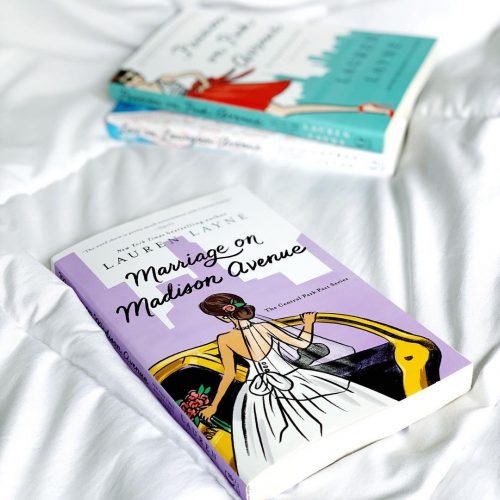 Can guys and girls ever be just friends? According to Audrey Tate and Clarke West, absolutely. After all, they've been best friends since childhood without a single romantic entanglement. Clarke is the charming playboy Audrey can always count on, and he knows that the ever-loyal Audrey will never not play along with his strategy for dodging his matchmaking mother—announcing he's already engaged…to Audrey. Soon, a playful game between friends turns complicated. As their fake wedding draws closer, Audrey and Clark realise there is no going back. Audrey and Clark are the cutest. They bicker, they fight and they stick together through thick and thin. A perfect friends-to-lovers pick for Valentine's Day.
5. Him by Sarina Bowen and Elle Kennedy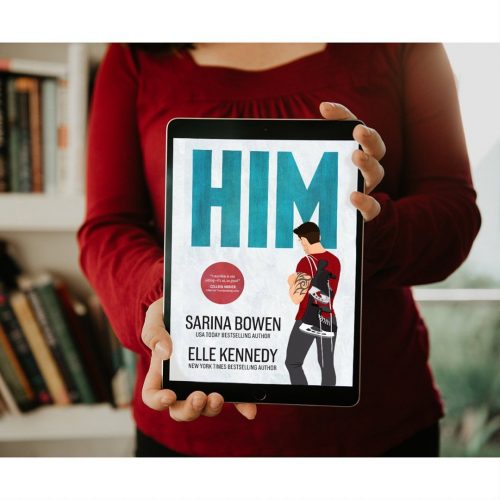 Jamie Canning and Ryan Wesley were thick friends who met thanks to hockey camp. But four years ago, Ryan cut Jamie off without an explanation and he still wonders why. A night of drunken foolishness led Ryan to place a bet with Jamie and that pushes his very straight friend, Jamie right into bed. And that's something Ryan still hasn't made peace with. Years later, a face-off at the national championship gives him the opportunity to apologise to Jamie. Even after four years, a chat with Ryan leaves Jamie with more questions than answers. When Ryan comes back to their hockey camp as the new coach alongside Jamie, they start right back where they stopped. Ryan and Jamie are cute, adorable, sexy and everything in between. You can't help but fall in love with them.
6. #Junkie by Cambria Hebert
Drew Forrester is a total adrenaline junkie. As a race-car driver, Drew is chasing a high every day. Trent is a frat boy trying to find a place in this world. Drew and Trent are the best of friends. In fact, they are more family than friends. But soon, they realise that their feelings go deeper than friendship. The romance builds slowly in this book and that's the entire charm. Two guys who have never dated other men come together and fall in love. #Junkie is a pretty easy read, but this one ends on a cliffhanger. So, you might just run off to pick the next book in the series, #Rev. Can I just add, Trent and Drew have my heart with how adorbs they are.
So, which of these book recommendations are you picking up to celebrate this Valentine's Day? Let us know in the comments.
Featured Image Source
Related: 7 Erotic Romance Novels That Will Take You Down A Path Of Blissful Orgasms