To truly experience a new place, ditch the comfort of your hotel and sleep under the stars. These 5 camping sites in India offer a view that no 5-star room can match.
1. Sandhan Valley, Nashik
This extreme campsite is strictly for the brave. Located in a canyon in the Sahyadri mountains, the tents hang by ropes in the 300-feet deep valley. The almost-floating tents have fast winds gushing around them and when you look down, there is nothing but a deep cliff under you.
2. Nubra Valley, Ladakh
Camping at the white desert in Hunder, Nubra Valley in Ladakh is an experience of a lifetime. Watching the morning sun break out from behind the barren mountains is spell-binding. During the day, you can go rock climbing or explore the cold desert on the back of a double-humped camel.
3. Solang Valley, Manali
This is an ideal place for adventure enthusiasts. The rocky terrain of Solang valley is a great site for trekking and getting a view of the massive plantations and fields from atop. If you are up for more adventure, you must try paragliding and parasailing from the mountain-top.
4.  Spiti Valley, Keylong
May and June are the perfect time to visit the majestic Spiti valley that is nestled in the Keylong district of Himachal Pradesh. This cold, desert mountain is as remote as it gets. As you approach Spiti, you are greeted by quaint old monasteries and Buddhist prayer flags fluttering in the air. On the horizon, there are mountains, glaciers, and crystal clear rivers and streams. You will actually be camping in 'the middle of nowhere', so be prepared for a lack of basic facilities like toilets and food outlets.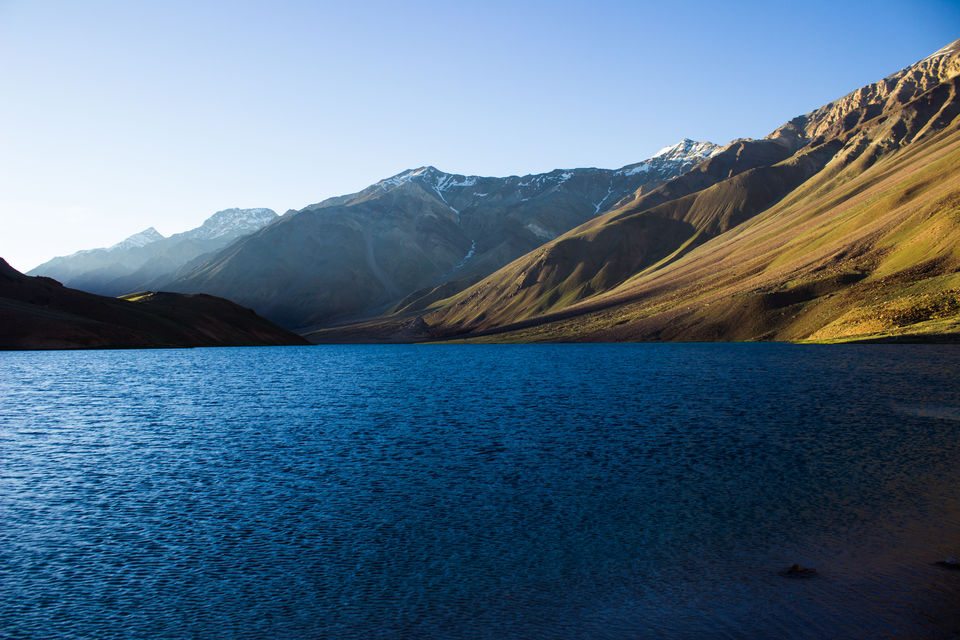 5. Sonamarg, Ganderbal
Sonamarg, that means 'meadow of gold' surely lives up to its moniker. The high altitude valley packs quite a view with miles of pine trees, a gurgling river nearby, plenty of small streams rushing across and glaciers and mountain peaks on the horizon. You can go trout fishing at the river or take pony rides to explore the mountains.