Anyone who has become a fan of the world of OTT cinema had a calendar full of titles to mark when Netflix revealed the list of its 2021 releases. Out of the entire list consisting of Indian and international titles, the one that stood out for me was Ramin Bahrani's The White Tiger. Based on Aravind Adiga's Booker Prize-winning novel by the same name, The White Tiger is Bahrani's cinematic adaptation that takes one on a riveting journey of two separate Indian fates — one with light and one with darkness. As the film hit the digital screens today, I dropped everything else and got straight to it. Here's my review for The White Tiger starring newcomer Adarsh Gourav, Priyanka Chopra Jonas, and Rajkummar Rao.
The film starts with a child being run over by a drunk rich couple on Delhi's Sardar Patel Marg. Before we're able to grasp the reality of the scene, we're transported to Balram Halwai's (Adarsh Gourav) office in present-day Bangalore. It is then that Balram begins narrating his life's story, in an email to a Chinese Premier.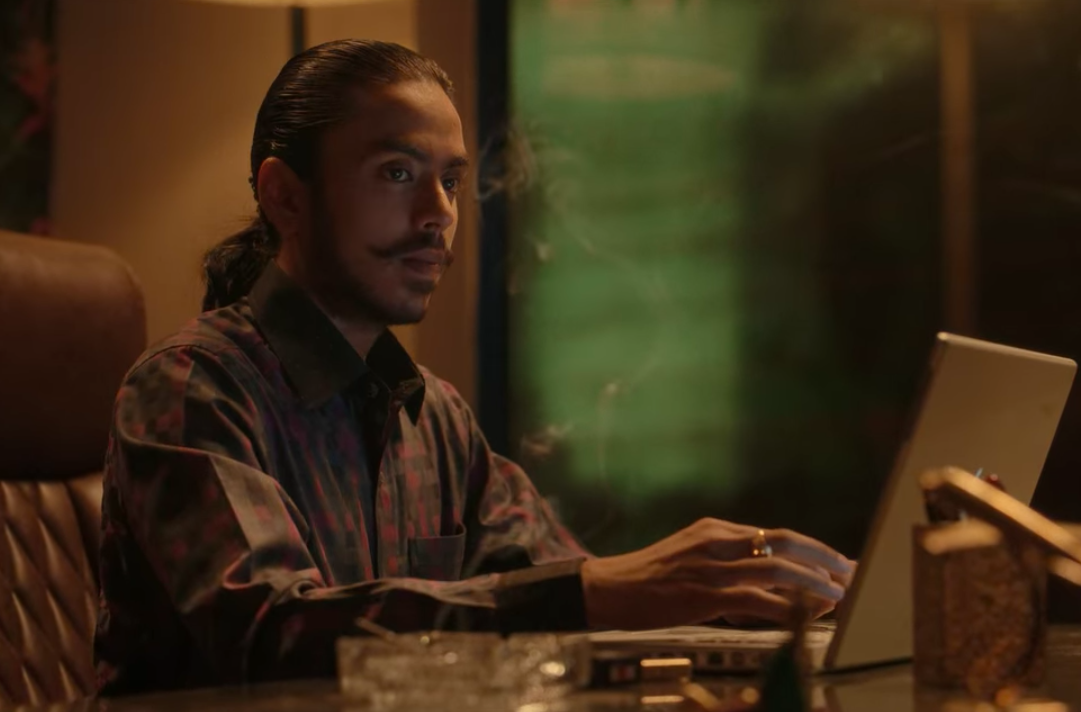 Image Source
Despite being a bright student with a scholarship opportunity, Balram was forced to give it all up, to work at his family-run tea stall. After working at the stall for years, Balram grabs the first opportunity he gets to escape his village. He travels to Dhanbad to become a driver for the richest man in town. This is where he meets his new employers, Ashok and Pinky, played by Rajkummar Rao and Priyanka Chopra Jonas respectively. It is then that the plot thickens and we're introduced to the world of the real white tiger.
Not the usual India we see in international films
When one talks about an international director's movie based on Indian lives, you half expect it to be about the poverty and filth that the West sees in India. Remember Slumdog Millionaire? The White Tiger, however, is a refreshing change from that perspective. Of course, there are glimpses of the impoverished, and the massive economic imbalance, but all of that does not overpower the storyline. The White Tiger is a story about how a boy from a poor village employs ways and means, however cynical, to turn his life around to become an 'entrepreneur' — and that's exactly what the film delivers. At no point during the two hours and six minutes of the film do you feel that the story is going off-track.
Image Source
If I speak of performances, this is one film that has left me in awe. Adarsh Gourav is the brilliant newcomer the Indian film industry needed. I can think of no one else from the existing lot who could've done a better job at bringing Balram Halwai to life. His expressions, accent, emotional delivery, and persona is what keeps you hooked to your screens to know what happens next. For Priyanka Chopra Jonas, the character of Pinky will perhaps be counted as one of the best performances of her career. If there's one thing that I wish the filmmakers would've skipped, it is giving Rajkummar Rao's character an American accent. It just doesn't fit.
Related: 10 Actors We Discovered In 2020 Who Made Us Sit Up And Pay Attention To The Screen
The White Tiger review: Final thoughts
Image Source
The White Tiger is undoubtedly going to be one of the biggest highlights of the careers of all associated with the film. It is gripping, engaging, thrilling, and still manages to connect with the audience. Despite its heavy subject, it does not leave you with an uneasy feeling. I say, go watch it now!
Watch The White Tiger on Netflix.