For those of you who haven't been following the most exciting news of the year, we've got you the latest scoop! This year is going to be one crazy ride for all entertainment buffs with 71 new titles in the latest 2021 Netflix lineup. From action and thriller to rom-com and horror, Netflix is already making 2021 look better than we expected. What makes it even more interesting is that the streaming service has promised at least one new release EVERY WEEK!
While the release dates and a lot of other critical information is still awaited, we've managed to make up our minds about the titles that we're most excited about.
1. Outside the Wire
When disgraced drone pilot Lt. Harp (Damson Idris) is sent into a deadly militarised zone after disobeying orders, he finds himself working for Capt. Leo (Anthony Mackie), an android officer tasked with locating a doomsday device before insurgents do.
Streaming on Netflix from January 15.
2. The White Tiger
The ambitious driver (Adarsh Gourav) of a rich Indian couple (Priyanka Chopra Jonas and Rajkummar Rao) uses his wit and cunning to escape from poverty and become an entrepreneur.
Streaming on Netflix from January 22.
3. Penguin Bloom
A young mother's world is turned upside down after a near-fatal accident leaves her unable to walk. As she learns to adapt to her new life, she finds hope in an unlikely hero, a small bird named Penguin.
Streaming on Netflix from January 27.
4. Malcolm and Marie
When filmmaker Malcolm (John David Washington) and his girlfriend Marie (Zendaya) return home from a movie premiere and await his film's critical response, the evening takes a turn as revelations about their relationship surface, testing the couple's love.
Streaming on Netflix from February 5.
5. To All The Boys: Always and Forever
As Lara Jean Covey prepares for the end of high school and the start of adulthood, a pair of life-changing trips lead her to reimagine what life with her family, friends, and Peter will look like after graduation.
Streaming on Netflix from February 12.
6. The Girl On The Train
A bright city, a dull morning, and a curious girl on the train. When a voyeuristic divorcee fixates on the lives of a perfect couple from afar, she soon gets embroiled in a murder mystery that unfolds revealing truths about her own life.
Streaming on Netflix from February 26.
7. The Kissing Booth 3
The gang is getting back together one last time to give a fitting farewell to the roller-coaster story.
Streaming on Netflix in 2021.
8. The Woman in the Window
An agoraphobic child psychologist befriends a neighbour across the street from her New York City brownstone, only to see her own life turned upside down when the woman disappears and she suspects foul play.
Streaming on Netflix in 2021.
9. Escape from Spiderhead
Image Source
In the near future, two convicts confront their pasts in a facility run by a visionary who gives them emotion-altering drugs.
Streaming on Netflix in 2021.
10. Yes Day
Image Source
Parents attempt to make it through an entire day by only saying yes to their children's requests.
Streaming on Netflix in 2021.
11. Last Letter from Your Lover
Image Source
A young journalist in London becomes obsessed with a series of letters she discovers that recounts an intense star-crossed love affair from the 1960s.
Streaming on Netflix in 2021.
12. Army of the Dead
Image Source
Following a zombie outbreak in Las Vegas, a group of mercenaries take the ultimate gamble, venturing into the quarantine zone to pull off the greatest heist ever attempted.
Streaming on Netflix in 2021.
13. Bad Trip
Hidden cameras capture two best friends pulling hilarious and inventive pranks on an unsuspecting public.
Streaming on Netflix in 2021.
14. Fear Street (trilogy)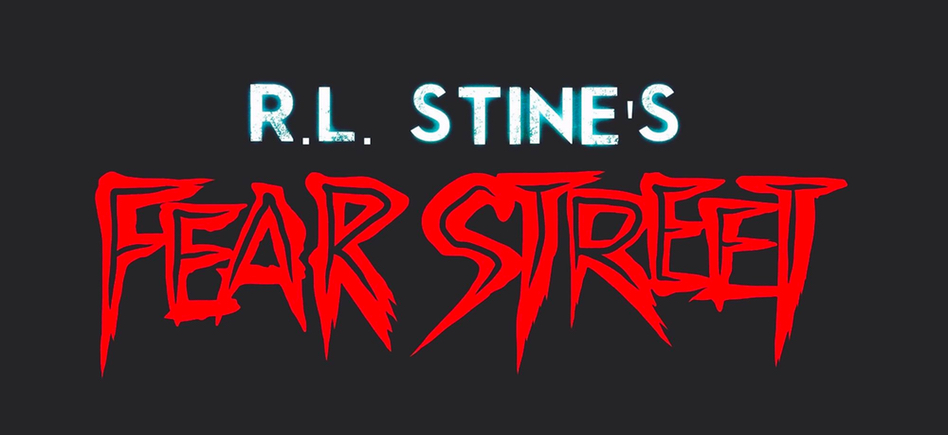 Image Source
In 1994, a group of teenagers find out that the terrifying events that have occurred in their town of Shadyside, Ohio, may be connected to each other, and that they may be the next targets.
Streaming on Netflix in 2021.
15. Bombay Rose
An animated romance hanging precariously between living on the streets and loving on the screen, Bollywood style.
Streaming on Netflix in 2021.
Related: 52 Online Releases In January To Make An Entertaining Start To 2021