The Boys in the Band released on Netflix today with a cast that is a class apart. The film is a cinematic remake of the 2018 Broadway revival of the 1970 William Friedkin film. With an all-gay cast, the film speaks about the lives and struggles of seven homosexual friends in 1968 New York. If you're planning on watching it, make sure to read this review first.
A party in the USA that didn't go according to plan
The story revolves around a hellish night in 1968 New York City at the residence of Michael (Jim Parsons), a screenwriter who drinks too much. With hosting duties in order, Michael is throwing a birthday party for his friend Harrold (Zachary Quinto). The guest list includes their closest five gay friends who come together to celebrate Harrold on his big day. However, things don't go as planned, as this night turns into an ugly nightmare with the incoming of the only heterosexual person at the party — Michael's former college roommate, Alan McCarthy.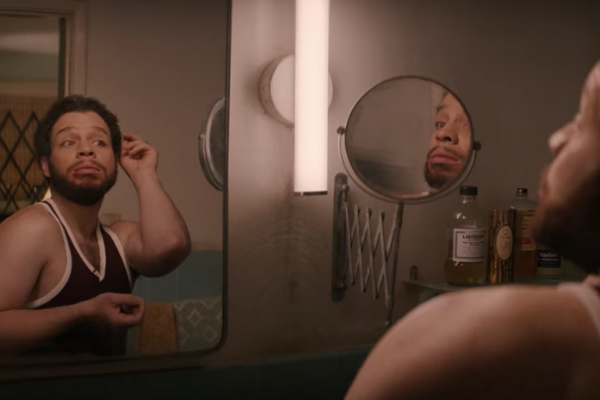 Image Source
In the '60s, homosexuality was still considered a 'trait to be exercised behind closed doors', which is why the arrival of Alan makes Michael tell his guests to avoid 'camping it up too much'. As expected, things get out of hand, with Michael getting nastier with each passing hour. What follows next is a night of bitter truths, long-lost loves, and a mean game.
An eye-opening form of cinema for millennials and Gen Z
The Boys in the Band is undoubtedly a form of eye-opening cinema for those who don't know about the struggles of the LGBTQ+ community. What we see today is a greater form of acceptance for all. What we miss out on is the journey that brought us here. The Boys in the Band delves into the societal pressures of 'behaving in public' and the denial and self-loathing that one felt for not being part of the accepted norm. It is a peek into the lives of homosexual people in the era when their mere existence was considered a taboo.
Image Source
Every character in the film speaks volumes, whether it's their expressions, dialogues, or monologues. What makes it so much better is that even though the film is set in the 1960s, there's so much of it that's still relevant.
Related: Hamilton Review: Watch This Musical For Its Magnificent Re-Telling Of History
The Boys in the Band review: Final thoughts
Image Source
The film has an outstanding cast of Jim Parsons, Zachary Quinto, Matt Bomer, Andrew Rannells, Tuc Watkins, Robin de Jesus, Brian Hutchison, Michael Benjamin Washington, and Charlie Carver. The film has some slow patches that makes it feel like a drag. However, these slow patches don't make you want to fast forward and get it over with.
Some of the quotes from the film will linger on and make you think. For instance, when Michael says, "If we could just learn not to hate ourselves so very much," it hits you hard.
Hats off to Jim Parsons for his brilliant presence! All in all, I'd say it's definitely worth watching.