People really don't like nepo kids. The idea of getting big debuts and a career handed down to you because of your surname can sound really unfair. But the whole debate around nepotism has been blown so out of proportion over the years that it discredits the ones who are actually talented. So, whether you like it or not, here are some successful nepo kids who have made it big in the industry with their talent and hard work, with a little help from their surnames.
1. Alia Bhatt
Alia Bhatt does get a lot of flak for being a nepo kid, and since she is one of the stars launched by Karan Johar, the girl had a lot to prove. But from playing Shanaya Singhania to portraying roles like Sehmat and Gangu, we know Alia is pretty solid. She is a talented artist and picks great roles, making her one of the A-listers today.
2. Janhvi Kapoor
The Kapoor surname is big enough to get you into the industry, but can you survive just because of your name? Well, Janhvi is proving otherwise one movie at a time by choosing thoughtful roles that are not simply commercial. Her subtle yet strong portrayals of Jerry and Mili were beautiful and definitely memorable.
3. Varun Dhawan
Varun Dhawan comes from a big Bollywood family and he has never denied being privileged in that sense. But does being privileged mean you don't work for success? Well, VD has been experimental with his roles but we have seen some good acting from him too. From the intense brooding man looking for vengeance in Badlapur to being a hilarious and confused Bhediya, he continues to surprise the audience.
5. Ishaan Khattar
Another successful Bollywood nepo kid who comes from a highly privileged background is Ishaan Khattar. He is still a newbie in the industry and seems like he is finding his niche by exploring different kinds of roles. But we have to say that even though A Suitable Boy didn't see big numbers, Ishaan did give us a great performance. Now, we need to see more of him in commercial ventures to show that he can pull a crowd.
6. Hrithik Roshan
Hrithik Roshan aka Duggu is a seasoned actor as he began his career at a very early age. From playing child characters to becoming an absolute Greek god, Duggu has had a tremendous graph in the industry. There is no denying that his character choices, scripts, and acting has improved over the years just like his craft. Now, he is considered a successful Bollywood nepo kid who has made it big in the industry with his sheer talent and hard work. Hrithik Roshan is a true chameleon who changes with every character to deliver fine performances. If you've watched Vikram Vedha, you know what we mean.
7. Kareena Kapoor Khan
The darling Bebo needs no introduction! But before we knew her as Bebo, she was Chameli, Poo, Tina, and much more. Success didn't come overnight for the Kapoor khandaan ki beti and she had to work hard to prove herself. And today, she is one of the most successful Bollywood nepo kids who has made a name for herself in the industry. She is simply iconic and has the skills and talent to stay on top regardless of who comes and who goes.
8. Shahid Kapoor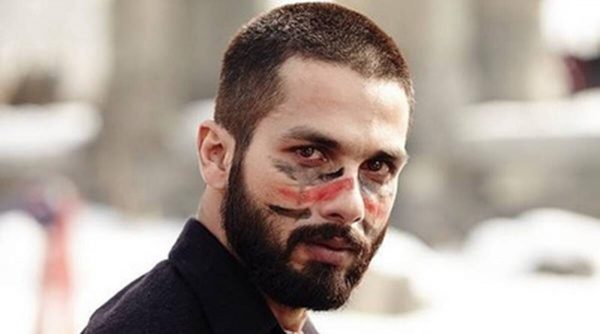 Shahid Kapoor has to be one of the best products of nepotism ever, period. The man has the looks, the talent, and the skills that make him an actor worth his salt. From playing the ultimate green flag in Jab We Met to shaking us to the core with Haider, Shahid Kapoor has proven himself far beyond his surname.
Related: Supporting Characters From Bollywood Films That Totally Deserve Their Own Storyline
Featured Image Source