Hello, bachche. Your dear Aunty Eve is back with another life-changing, world-altering job. In fact, if it wasn't for me, the world would be in trouble. More importantly, Bollywood would be in serious trouble. First, I helped out in Cannes and everyone who was there just can't stop talking about how I saved India's image at the festival. And now, I have to plan the biggest, baddest Bollywood party of them all. That too, in our very own Dilli! Where else would our dear bahu Sonam get the best baby shower? Not in sweaty, humid Mumbai, ew.
So, when dear Mrs Ahuja senior asked me, one of her BFFs, to plan Sonam's grand baby shower with her, how could I possibly refuse? Sonam is one of our dear bachchas, after all. But I have so much work to do, so many of these high-profile celebs to help that I can't find time to plan the whole party. That's why I asked you, my OG bachchas, to help me out. And here's what you've chosen for Sonam's baby shower in Delhi aka the one that matters.
Theme: Minimalist over Bollywood
Wow, bachche. Why don't you like Bollywood? Anyway, since you all have chosen a minimalist theme over Bollywood (again, wow), I have planned a white and gold décor for Sonam's baby shower. The guests will all wear white and Sonam beta will be in a gold gown. You know, like Bey.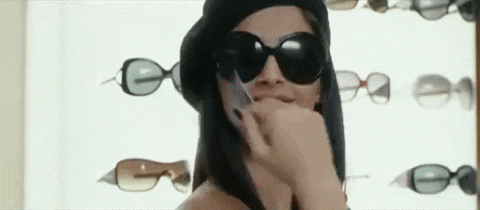 Venue: Sonam's Delhi home
See, I am always against having these huge soirees at home, because who wants to have their own house trashed? But when your home is the size of a shaadi wala venue, I guess it's fine. You can just sleep in some other wing while the party venue is being cleaned over the next few days. Or, as Sonam keeps telling me to do, you can just fly off to London.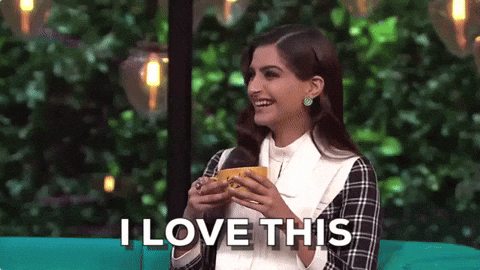 Who should be invited?
The guest list that all you bachchas sent was quite intense. I don't think I can call your bua ki nanad ka beta for Sonam's baby shower. And I definitely cannot extend an invite to your saasu just to stroke her ego, bachche. The guest list will have the Kapoor and Ahuja khandaans, the crème de la crème of Delhi's society, all of Sonam's Bollywood friends…and me, of course.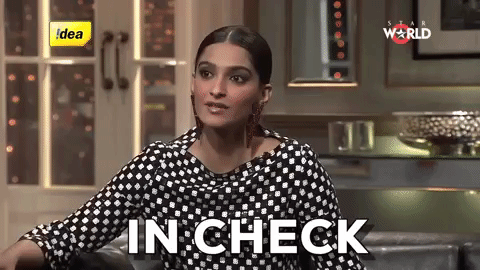 Food: Indian over Mexican
Y'all chose Indian over Mexican for Sonam's baby shower, and OF COURSE, I will deliver. Dal makhni, butter chicken, paneer lababdar, garlic naan, and gulab jamun will be served in the buffet. There will be a separate counter for all kinds of biryani and another one for sushi because, you know, style. No, we will not have a "small sit-down dinner" because this is Delhi, not some small city in a foreign country. Izzat must be kept intact, bachche.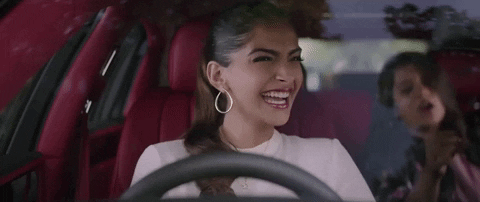 Entertainment: Bollywood, obvio
What is the point of calling all of Sonam's Bollywood friends if they won't perform? All four of them will do at least one song each. And yes, they also mentioned that they generally charge for such performances but I just laughed at them. They did give a bit of a vague response and I'm not entirely sure who all will come. We're sorted though. If nothing else, Aunty Eve will graciously accept the mic and light the stage on fire. With my singing, bachche, not an actual fire.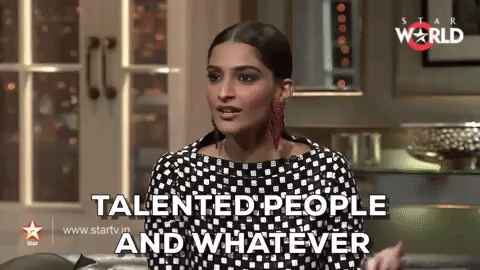 Okay, bye now. I have to go finalise my Sabya lehenga for the wedding baby shower.
GIFs Source
Related: Maternity Fashion: Bookmark These Brands For Comfort And Style In Your Pregnancy Wardrobe