Ever wondered why all the leading Bollywood beauties seem to have flawless skin and lustrous hair? It's not the expensive products that make them look like a million bucks. Instead, they rely on homemade recipes and age-old methods. Follow these beauty secrets of Bollywood actresses to look as fabulous as them.
1. Deepika Padukone – Baby oil for face massages
Why you should do this: Baby oil is an elixir for your skin. It's a 100% mineral oil that won't clog your pores. In fact, it is one of the best ways to cleanse your skin. Massage it gently on your face for 5 minutes. You will be surprised at how much dirt and makeup comes off. Wipe your face with a warm cloth and follow up with a mild face wash.
Image Source
2. Jacqueline Fernandes – Egg white mask and beer rinse for shiny hair
Why you should do this: Egg whites are rich in protein and help in boosting hair growth as it strengthens the strands from the roots. Adding a beer rinse will make your hair more voluminous and shiny. Beer also helps in repairing damaged hair so try this combination when your hair looks dull.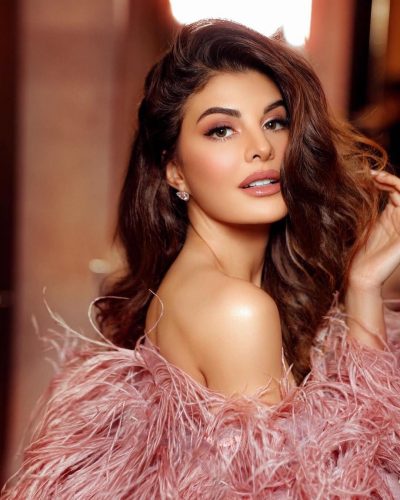 Image Source
Related: Frizzy, Damaged Or Dull Hair? Try These 10 DIY Hair Masks For Every Hair Problem
3. Sonakshi Sinha – Milk as a face cleanser
Why you should do this: Milk has the unique ability to remove oil-soluble impurities on your face. Massage it on your face for 5 minutes and wipe it off with a wet cotton pad. Regular use can also reduce tanning, dark spots and patches. However, this is not recommended for acne-prone skin.
Image Source
4. Priyanka Chopra – Ubtan for moisturising and exfoliating skin
Why you should do this: Remember your mother or grandmother constantly telling you to put an ubtan mask? They had their reasons! It is a really healthy mask that not only brings a luminous glow to the face but also gets rid of a lot of skin impurities and helps in healing the skin. So this weekend, try an ubtan mask for healthy glowing skin.
Image Source
Related: 10 Priyanka Chopra Looks That Are The Definition Of 'What Was She Thinking?'
5. Nargis Fakhri – Ice massage to rejuvenate the face
Why you should do this: This simple trick can tighten your pores and prevent acne. It also helps in rejuvenating the skin and minimises the appearance of fine lines and wrinkles. This is one of the easiest Bollywood beauty secrets to incorporate into your routine.
Image Source
6. Shilpa Shetty – A daily dose of aloe vera juice
Why you should do this: Aloe vera juice counters the acidic pH in your body created by consuming aerated drinks and fried food. It also detoxifies your entire body and reduces acne flare-ups.
Image Source
7. Anushka Sharma – Homemade neem face pack for glowing skin
Why you should do this: Neem has anti-inflammatory and anti-bacterial properties that fight acne. It also clears pigmentation on the skin. Make a pack with dried neem leaves, yogurt, milk, and rose water, and use religiously for clear, glowing skin. Once your skin starts showing the positive results of this pack, flaunt it as one of your own beauty secrets among your friends.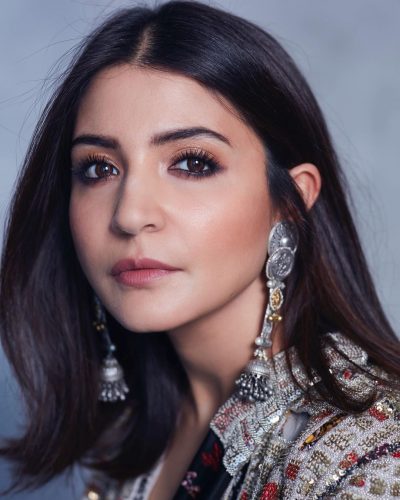 Image Source
8. Janhvi Kapoor – Homemade hair oil with amla and dried flowers for strong and shiny hair
Why you should do this: Amla is recognised as one of the best ways to get healthy, strong hair. It strengthens, conditions and helps in hair growth. Amla is one of the most useful ingredients to add to your hair care routine for beautiful, strong and shiny hair.
Image Source
9. Tamannaah Bhatia – Face mist for a fresh look
Why you should do this: Face mists can keep your face hydrated, giving you a fresh and healthy look throughout the day. Choose a face mist depending upon your skin texture and the ingredients of the mist.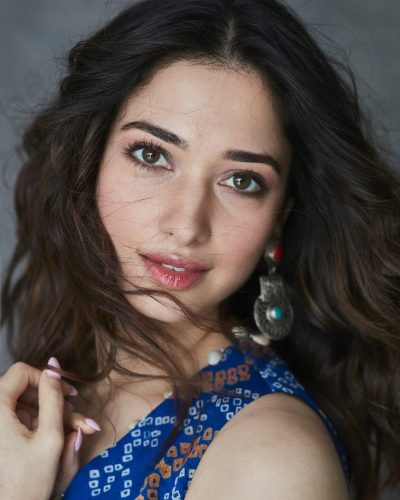 Image Source
10. Yami Gautam – Ghee for moisturised and soft hair
Why you should do this: Applying ghee not only gives your hair a softer and shinier texture but it also deeply nourishes the scalp, restoring the health of the hair.
Image Source
Looking for summer skincare tips? Here's what you need to know about taking care of your skin in the summer, according to celebrity skin specialist Dr Jamuna Pai.