We resort to hair treatments only when our hair starts acting all crazy. With seasonal changes, hair tends to break, and lose its volume and shine. But, it's not feasible to run to a salon every time your hair looks dull and dry. To save you from burning a hole in your pocket, we've got some easy DIY hair masks to give your tresses a salon-style look every time. These hair masks work for all hair types and they're all natural. So you don't have to worry about nasty side effects.
1. Cinnamon and coconut oil mask for hair that won't grow
If you've been trying to grow your hair, but it just won't cooperate, you might need some extra help. Poor blood circulation in the scalp can slow down hair growth. Cinnamon is known to increase blood circulation, leading to longer and stronger hair. Try this simple hair mask, with only two ingredients.
Ingredients:
Equal parts cinnamon and coconut oil
Method:
Combine both ingredients well. Apply the mask on your roots, and massage into your scalp. Let it sit for 30 to 45 minutes, and rinse with lukewarm water. For best results, apply this hair mask at least once a week.
2. Egg white and lemon mask for greasy hair
Dealing with a greasy scalp, even with regular hair washes, can be quite troublesome. You don't need to spend a bomb on hair products, when a simple DIY hair mask, with ingredients from your kitchen, can resolve this issue. For this mask, use egg whites, instead of a whole egg, because the whites have protein enzymes that remove excess oil.
Ingredients:
1 egg white
Juice from half a lemon
Method:
Mix both ingredients well. Once the ingredients are well combined, apply the mask from roots to ends. Leave on for approximately 30 minutes to an hour. The longer you leave it, the better it is for your hair. Rinse with lukewarm water. Make sure the water is not too hot as that can damage your hair.
3. Yogurt and honey mask for frizzy hair
With weather changes, hair tends to become frizzy and brittle. To help fight the frizz, and nourish your hair deeply, try this easy hair mask at home. Yogurt will help moisturise and cleanse your scalp, while honey will lock the moisture in your roots. This will help reduce split ends and hair breakage.
Ingredients:
2 tablespoons natural yogurt
1 tablespoon honey
1 teaspoon coconut oil (optional)
Method:
Combine all the ingredients together, and apply the mask from scalp to ends. You can also add a teaspoon of coconut oil for extra nourishment. Massage it well, and leave it in for 15-20 minutes. Wash it off normally, and repeat once a week for best results. If you have long hair, double the ingredients for the mask.
4. Mayonnaise and egg mask for dry hair
One of the most powerful combinations to tackle dry hair is mayonnaise and eggs. Mayonnaise will replenish your hair, making it healthy and shiny. The eggs act as a cleansing agent and lock in the moisture.
Ingredients:
5 tablespoons mayonnaise
2 raw eggs
Olive oil (optional)
Method:
Blend the ingredients till they are well combined. Add a dash of olive oil for extra shine. Apply from roots to the end till your hair is completely coated with the mask. Wear a shower cap, and wrap your head with a hot towel. Leave it in for 20 minutes, and rinse off normally. For best results, apply this mask once or twice a week.
5. Coconut, essential oil and sugar hair mask for dandruff
When the temperature drops, we tend to stay indoors to avoid the chill. But your hair suffers the brunt of extreme temperature changes with indoor heating and cold winds outside. Your scalp turns dry and flaky, which is not easy to get rid of. But this DIY hair mask will help you beat that pesky dandruff. It acts as a great exfoliating treatment for a dry scalp.
Ingredients:
2 tablespoons raw, unrefined coconut oil
Method:
In a small bowl, combine all the ingredients well. With your fingers or a brush, apply the mask to two inch sections of clean, damp hair. Once evenly applied, gently massage for 1-3 minutes, and clip your hair up. Leave it in for 15 minutes. Rinse out normally.
6. Banana, coconut oil and aloe vera gel mask for hair loss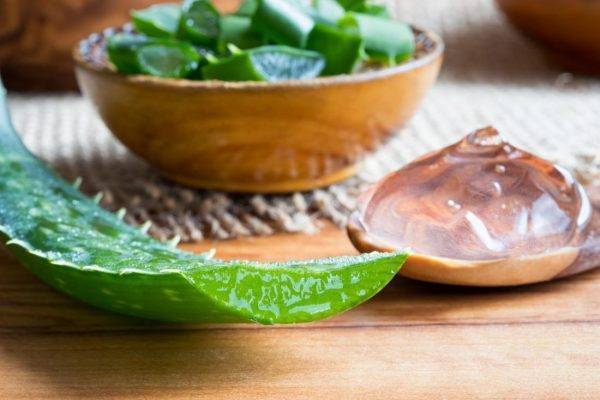 Aloe vera imparts various vitamins into the scalp and removes dead cells, which helps hair growth. Banana helps in adding bounce and shine to the hair and prevents hair damage. Mixed together, they strengthen hair strands and increase their elasticity.
Ingredients:
1 mashed banana
2 tablespoon aloe vera gel
2 tablespoon coconut oil (optional)
Method:
Blend the mixture together to form a smooth paste without any lumps. Add a dash of coconut oil for some extra nourishment. Apply the mask to your roots and hair strands. Tuck your hair into a shower cap, and let the mask sit for about 2 hours. Wash it off normally.
7. Apple cider vinegar, olive oil and egg mask for rough hair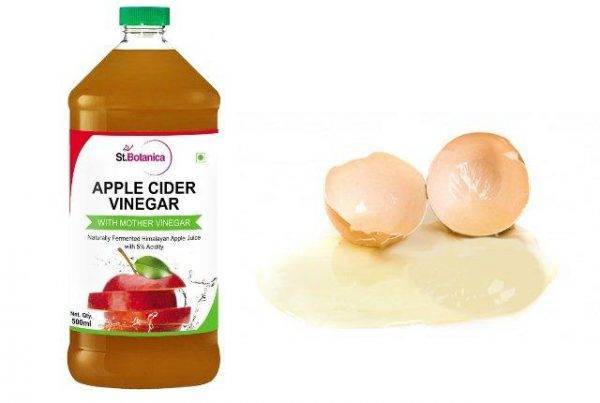 Good texture can be quite tough to achieve for most types of hair. But you can get soft hair with a simple and effective hair mask. Try this mask for shiny, soft hair.
Ingredients:
1 teaspoon apple cider vinegar
2 tablespoons olive oil
3 egg whites
Method:
Mix all the ingredients together to make a fine, frothy mixture. Rub it into your scalp, and make sure it covers your hair from roots to ends. Cover your head with a shower cap, and leave the mask in your hair for about 30 minutes. Shampoo and rinse your hair normally.
8. Shea butter, argan, coconut and essential oil mask for deep conditioning
If you have dry and damaged hair, it's time for some deep conditioning. This mask is nothing less than a spa-like, luxurious treatment for your hair.
Ingredients:
2 tablespoons coconut oil
1 tablespoon shea butter
1 teaspoon argan oil
A few drops of essential oils like lavender, peppermint, and rosemary
Method:
Melt coconut oil and shea butter together. Let the mixture cool until it is almost solid. Add argan and essential oils of your choice. Whip together till you get a creamy texture. Apply on your hair, and let it sit for about 30 minutes. Rinse normally.
9. Pumpkin and honey mask for thin hair
This DIY hair mask needs pumpkin puree and honey. Pumpkin is rich in minerals like zinc and potassium, and it helps in keeping hair healthy and thick. It also improves the texture of your hair.
Ingredients:
1-2 tablespoons honey
1 cup pumpkin puree
Method:
Mix honey in one cup of pumpkin puree, and apply generously to your hair and scalp. Wear a shower cap in order to avoid dripping and to keep the mask in place. Let it sit for at least 15 minutes, and rinse normally. For best results, apply this mask once a week.
10. Banana and olive oil mask for voluminous hair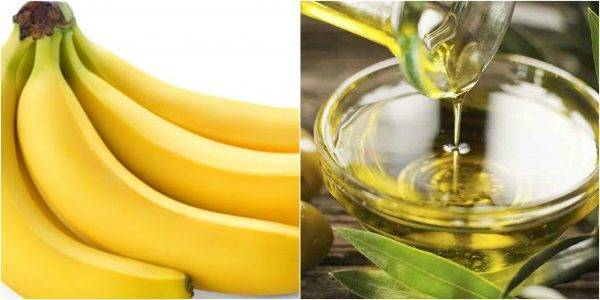 Bananas and olive oil are great for conditioning and repairing damaged hair. The combination of these ingredients instantly adds volume, shine and silkiness to dull hair. This mask is full of nutrients and also works well on split ends. This is one of the most important DIY hair masks for you if you regularly use heat styling tools on your hair.
Ingredients:
1 ripe banana
1 tablespoon olive oil
Method:
Cut the banana, and blend it into a lump-free puree. Add olive oil and blend again so that both the ingredients are mixed well. The mixture should be creamy and frothy. Apply the mask on wet hair, starting from the scalp till the ends of your hair. Let it sit for about 15 minutes. Rinse off normally.
For more hair care tips and tricks, click here.