Who doesn't like being showered with words of affection and gifts? We all love being swept off our feet as it happens in the movies. Meeting someone and feeling like they are our soulmates can be exhilarating. But is everything as good as it seems or is there something sinister hiding beneath? Anytime a person you are dating seems too perfect, take a step back and think. Because being showered with lavish gifts and 24×7 affection can be signs of love bombing. And while it may sound cute, love bombing should not be part of your relationship.
What is love bombing?
Love bombing is when your partners excessively indulge in acts of affection, gifts, and attention. It is a manipulative tactic typically used by narcissistic individuals. What makes love bombing scary is that, initially, it does not look like manipulation. But the reality is that the person love bombing you is trying to make you dependent on them or even guilt you into doing something for them. Often, this happens in the initial stages of a relationship and suddenly stops after some time, leaving you to wonder why the other person suddenly changed or what you did wrong.
Signs of love bombing
1. Giving too many gifts
We all love receiving gifts, but being bombarded with over-the-top gifts is not a sign of a healthy relationship. If someone constantly buys you expensive gifts, even if you say no, beware. Someone who love bombs often gifts expensive vacations, jewellery, and goes overboard with public displays. All of this is not normal, especially at the beginning of a relationship.
2. You become the centre of their universe
In novels and movies, being the centre of someone's universe sounds romantic. But that's not the case in real life. Everyone needs their personal space, and there is no need to centre your life around someone else. That just leads to unhealthy attachments. Love bombing is often one-sided, and it's usually only the perpetrator whose life revolves around the recipient. They might not take it well when the recipient does not focus their constant attention on the perpetrator.
3. Communicating excessively throughout the day
Constant messages and phone calls throughout the day can get overwhelming real fast. Checking in on you every hour or so and keeping track of everything you are doing is far from healthy. And if all of this is one-sided, you really need to put a brake on the relationship.
4. Showering you with constant attention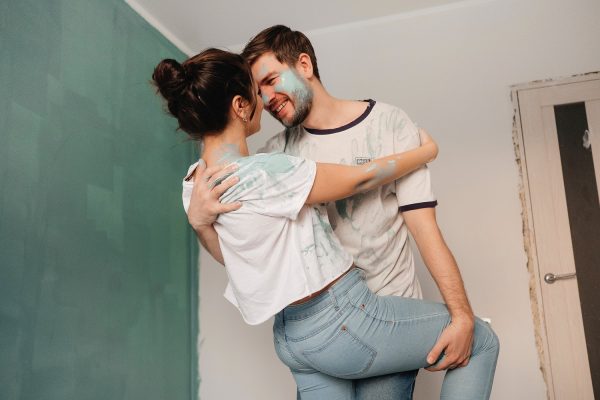 When our loved ones pay attention to us and compliment us, we feel good. But as you know, anything in excess is just poisonous. The same goes for attention and flattery. Getting complimented for a nice dress or the food you made is perfectly fine. But when those compliments become excessive flattery, you need to pause. Your partner might be constantly telling you how perfect you are or how the two of you are destined to be soulmates. That's a sign of love bombing at its best.
5. Being disrespectful of boundaries
If your partner constantly pushes your boundaries and claims to do it out of love, make an exit plan right away. If you have repeatedly told your partner that you are uncomfortable with some of their actions, and they still persist, it's time to end the relationship for good.
6. Isolating you from your friends and family
This is a page right out of manipulative control freaks 101. If your partner insists on you spending time with them instead of your family and friends, you need to pull back right away. This is one of the classic signs of a controlling person. If you agree to cancel your plans with your friends once or twice, soon you will find yourself having no friends to make plans with. A "love bomber" wants your focus completely on them. They want you to depend only on them and isolate you from anyone who cares about you. This makes it harder and harder for you to leave them and that's just what they want.
7. Being super clingy
There's being clingy and then there's sticking on to you like glue. One of the major signs of love bombing is when your partner acts excessively needy. They find all the same hobbies as you, they want to do everything together, and they want to spend every minute of every day together. It's perfectly reasonable for partners to have different interests, and frankly, that's healthier. If you feel your partner is being exhaustively clingy, find a way to lose them. You don't need that baggage.
What makes love bombing so hard to distinguish is that, initially, it looks like the "perfect relationship". You have a partner who pays attention, takes care of you, stays in touch with you, and loves you. But once the rose-tinted glasses come off, the red flag can be seen miles and miles away.
Know that there's nothing in life that is perfect. Not you, not your job, not your relationship, nothing. And if something looks too good to be true, it usually isn't true.
All Images Source
Related: Red Flags In Relationships: 10 Little Things That Should Be Deal-Breakers, According To Redditors