Weekends should not be stressful. Even the stress of figuring out what to watch while you lie in bed for two days straight can be too much. So, we've done the job for you. Whether it's political thrillers, gripping documentaries, or comedies, there's something in here for all your weekend moods. Check out our list of binge-worthy shows to watch online this weekend.
1. Mine
Image Source
A Korean drama full of mystery, drama, and thrill, Mine is centred around a secretive, influential family in South Korea. From the daughters-in-law to the sons and stepsons, everyone has a secret in this household that is big enough to ruin them.
Watch on Netflix.
2. Mare of Easttown
Starring Kate Winslet in the lead, Mare of Easttown follows a local detective, Mare Sheehan, as she investigates a murder and tries to stop her life from falling apart at the same time.
Watch on Disney+ Hotstar.
3. Money, Explained
Watch this limited series to know everything there is to know about money, including credit cards, scams, investing, gambling, and retirement. If you've always wanted to understand the world of finance better, this is a good place to start.
Watch on Netflix.
4. Alma Matters: Inside The IIT Dream
Always wondered what actually happens inside IITs? Well, here's your chance to get a glimpse of reality. In this series, IIT alumni share their experiences of college life in India's elite academic institutions.
Watch on Netflix.
5. Formula 1: Drive to Survive
Are you a racing enthusiast? You will love this series. Are you least interested in anything to do with cars or racing or F1? You will still enjoy this series! The intense drama behind the scenes of Formula 1 is binge-worthy for everyone.
Watch on Netflix.
6. Chupke Chupke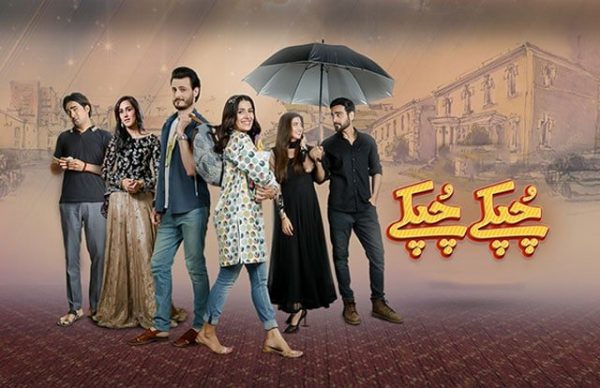 Image Source
Pakistani dramas can be really, over the top dramatic, but some of them are super cute and hilarious. Enjoy this fun, light comedy with the whole family as the characters navigate between two warring grandmothers and all the chaos that comes with it.
Watch on YouTube.
7. Maharani
Image Source
Starring Huma Qureshi in this new political drama, Maharani seems to take inspiration from Rabri Devi's life. Huma Qureshi plays Rani Bharati, a woman who unexpectedly becomes the Chief Minister of Bihar when her husband decides to appoint her as his successor.
Watch on Sony LIV.
8. Vincenzo
Image Source
A quintessential bad guy pretending to be a saviour for a group of people likely to be evicted by a shady pharmaceutical company, Vincenzo Cassano leaves his life with the Italian mafia to rake up trouble in his homeland.
Watch on Netflix.
Of course, when all else fails, there's always FRIENDS which is on everyone's watchlist right now, owing to the reunion which aired on May 27.
Related: Memories Relived, Secrets Revealed: FRIENDS The Reunion Is Streaming Now