Shah Rukh Khan is perhaps one of the most popular film stars in Indian history. He not only oozes charm with each role but also makes his audiences feel for each of his characters. With more than three decades of ruling millions of hearts, the actor is definitely the true definition of King Khan. On the actor's birthday today, we are reliving some of his lesser-known work through the films and TV shows that a lot of his fans would not know!
Tell us, how many of these have you seen?
1. Circus (1989 – 1990)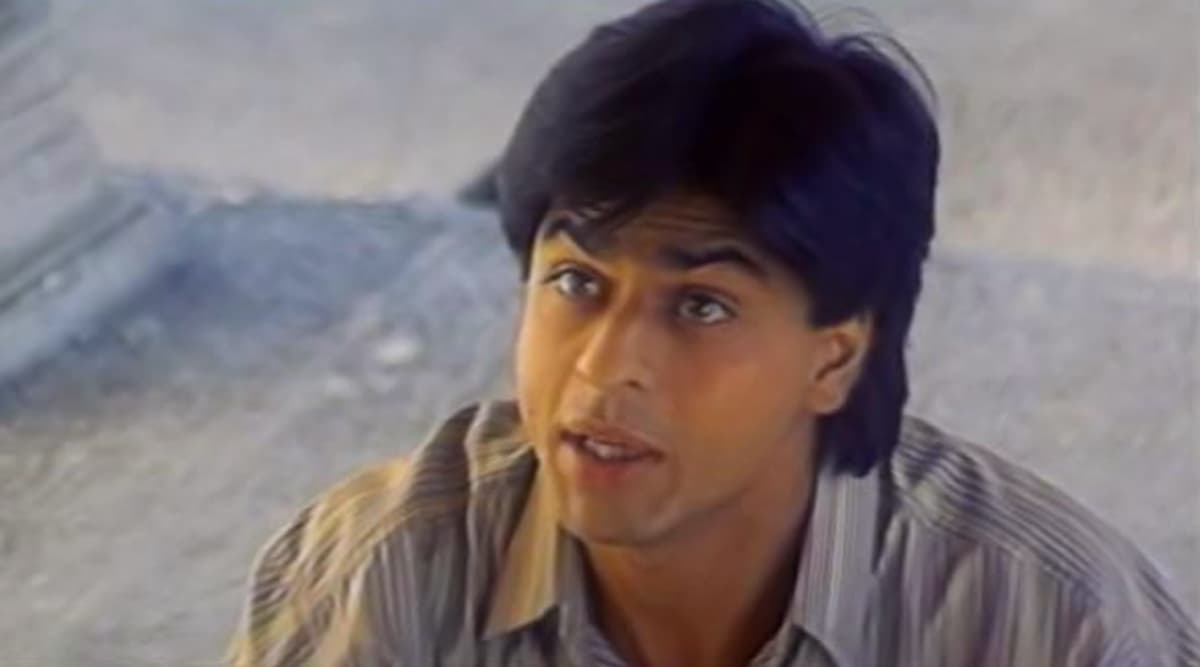 Image source
As the name suggests, the show was about a circus troupe with Shah Rukh Khan playing the role of a young Shekharan Rai. You can watch the show on the Prasar Bharati Archives YouTube channel.
2. Idiot (1992)
Image source
Based on Fyodor Dostoevsky's 1869 novel, The Idiot, this 1992 film revolved around the story of a prince in Mumbai whose epilepsy is mistaken for idiocy.
3. Deewana (1992)
Image source
Deewana was Shah Rukh Khan's commercial debut and he even won an award for the same. After a worldwide release on June 25, 1992, the film went on to become the second highest-grossing film of the year.
4. Dil Aashna Hai (1992)
Image source
Despite being the first-ever commercial film signed by Shah Rukh Khan, the film ended up releasing after Deewana due to inevitable delays. Produced and directed by Hema Malini, the film was based on television miniseries Lace.
Related: 13 Hema Malini Films You Need To Watch To Witness The Magic Of The Dream Girl
5. Chamatkar (1992)
Image source
This 1992 fantasy-comedy film starring Shah Rukh Khan and Naseeruddin Shah managed to make a special connection with children. The story revolved around a man becoming friends with a ghost and helping him set things right.
6. Anjaam (1994)
Image source
Anjaam was the first time when Shah Rukh Khan was paired with Madhuri Dixit who was already a popular actor at the time. The film had one of the first few negative characters portrayed by SRK that won him accolades.
7. Oh Darling! Yeh Hai India! (1995)
Image source
A musical parody starring SRK and Amrish Puri, Oh Darling! Yeh Hai India! was the story of an aspiring actor who has an encounter with a gangster while on a night out with Miss India!
8. Guddu (1995)
Image source
Guddu was a Hindi romantic story about Guddu and Salina Bahadur where Guddu's love for Salina brings him to a difficult decision. Unfortunately, the film did not do well at the box office.
9. Chaahat (1996)
Image source
Directed by Mahesh Bhatt, Chaahat was about a love triangle between Roop, Reshma, and Pooja. Despite his love for Pooja, Roop is forced to marry Reshma after she threatens to kill herself.
10. Army (1996)
Image source
When an armyman is brutally killed by a gangster, his wife raises an army of her own to take revenge.
11. One 2 Ka 4 (2001)
Image source
One 2 Ka 4 went on to become a big success among children thanks to Juhi Chawla and Shah Rukh Khan's chemistry. The story revolved around cop Arun Verma looking after his friend's children while at the same time trying to find his friend's killers.
12. Yeh Lamhe Judaai Ke (2004)
Image source
It is believed that this film took so long to make that SRK ended up disassociating himself from the project, and his dialogues were later dubbed by someone else.
Related: Mohabbatein Turns 20, And I Finally Watched It With A Painkiller…Or Three
13. The Inner and Outer World of Shah Rukh Khan (2005) — Documentaries
Image source
The Inner and Outer World of Shah Rukh Khan are two documentary films. The Inner World of Shah Rukh Khan was shot with BBC and focused on his family life while The Outer World of Shah Rukh Khan was made by his own production house, Red Chillies Entertainment, during the Temptations Concert Tour (UK and USA) in 2004.
Bonus mention: My Next Guest With David Letterman and Shah Rukh Khan
If you are a die-hard fan of King Khan, here's an episode of the David Letterman talk show that you should not miss.
Watch on Netflix.