Foreplay is important, but doing the same old thing can get as boring as vanilla ice cream. If you feel like you need to change a few things about your sex life, indulge in some temperature play. When you use cold elements to heat things up in bed, it creates a new and exciting sensation. All the nerve endings in erogenous zones get stimulated and ready for some action. Here's how you can use ice and other chilled elements to steam up your sexual foreplay.
1. Grab some ice cubes
One of the easiest elements for the most sexual foreplay is ice. Just grab some ice cubes from the tray and get on with it. You can use it directly to stroke your partner on their upper thighs, neck, or lips. Or you can cool your hands with ice before stroking your partner.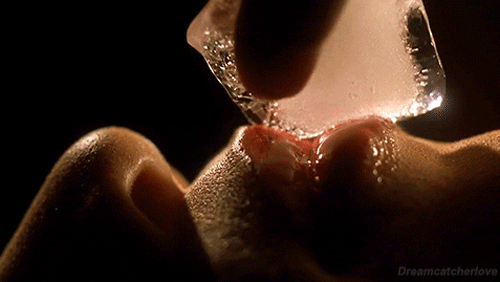 2. Chill your sex toys
Whether you want to have a good time in bed all by yourself or extend the courtesy to your partner, bring out your trusty sex toys. Chill those toys in the refrigerator or cool them in an ice bucket. Don't worry, if you have silicone sex toys, ice works really well on them. Using temperature play is definitely going to give you some mind-blowing sex. But remember to put it on your wrist to check the temperature and avoid giving your partner an ice burn.
3. Go oral
Stroking your partner directly with ice is one thing and letting it drip from your mouth is completely on another level. Show your lover a good time in bed by running your mouth along their body in patterns. Go up and down, and let your actions speak louder than your words. Dipping ice into the navel or sliding it from the arch of the back might get you some icy points.
4. Take out the blindfold
If there is anything that can bring sexual excitement to its peak, it is a blindfold. Not knowing your partner's next move is a great way of increasing anticipation and pleasure. It also heightens other senses in the body and adds an element of surprise. So, channel your inner Mr. Grey and take out the blindfold! But please make sure that your partner is completely okay with this.
5. Try an icy liplock
Run your tongue back and forth on a cube of ice, and put the melted piece between your lips. If this sight isn't enough to turn on your partner, the next thing might. Kiss them with the ice still in your mouth. The stark contrast of your warm mouth and the cold ice is sure to send a shiver down their spine.
6. Get a sweet treat
If you are feeling a little wild and experimental, grab a popsicle or some ice cream. Temperature play, when combined with food play, goes to another level of steamy. You can go vanilla and lick ice cream off your partner's sensitive areas. Another great way to do this is dipping your partner's finger in some ice cream and swirling your tongue around it. Keep licking and sucking it off their finger.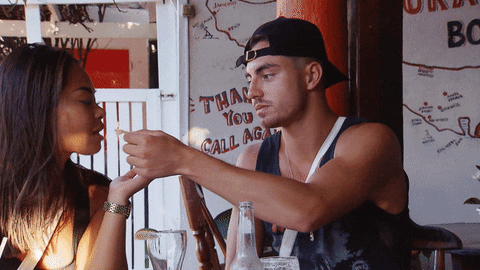 7. Send some tingles downstairs
Another great sexual foreplay tip is to try out cooling lubricants. They are specifically made with cooling agents and can send tingling sensations all over your body. It stimulates and heightens sensual pleasure, leaving you wanting more.
8. Cool some essential oils for a massage
Massaging your partner with oils is one of the most intimate and sensual acts. Grab some essential oils and pop them in the refrigerator to chill for a bit. Once they're chilled enough, get down to the rubbing. But, try the oils on your wrist first. Give your partner a soothing cold massage and let them return the favour.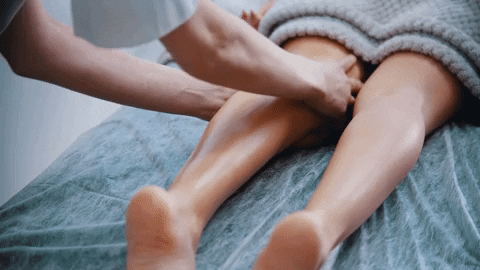 While ice does a pretty good job of heating things up in bed, it is not the only thing. Here are some aphrodisiac foods you can try when you need to take it up a notch.