Managing your work schedule and personal affairs daily can be quite stressful, especially when you're working from home. And sometimes, watching your favourite shows or movies on repeat just doesn't cut it. On days when you feel like it's all too much to handle, step back, take a break, and give yourself some me-time. Taking a day off and indulging in some self care can be quite soothing and calming. You don't need to go to a salon or spa to do this. All you need are these self-care ideas and a few products to pamper yourself.
Related: Be Nice To Your Skin This Summer: Products To Try For A Radiant Glow
1. Organic soaps
Scents like lavender, chamomile, and jasmine, are very therapeutic and calm the mind and body. So, an easy way to enjoy aromatherapy to soothe your nerves is by getting some organic soaps with natural essential oils. Try these lavender soaps with real lavender buds and oil from Galleria Meraki, a brand that we came across in our #SmallBizBigInfluence campaign. Check out our Instagram for more information on the campaign.
Lavender soaps from Galleria Meraki
2. Press on nails
Painting your nails and doing a manicure by yourself might sound like a task, but not with these super easy and gorgeous press on nails. They come in all sizes and shapes, and you can choose from a variety of beautiful nail art. All you have to do is glue them to your nails, and you will have a beautiful manicure in no time without running to the salon. Try these nail sets from The Nailz Station, another gem we discovered during our #SmallBizBigInfluence campaign. Show your support for small businesses by buying nail sets and more from homegrown brands like The Nailz Station.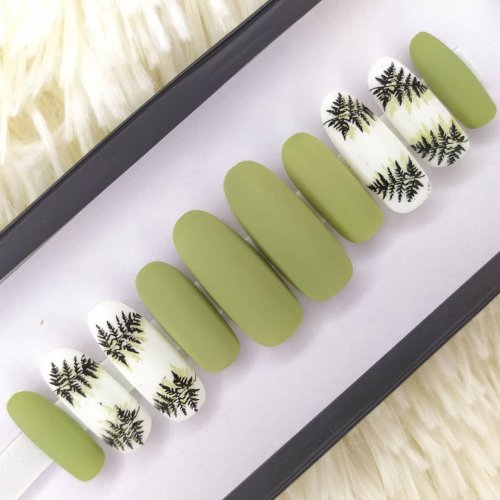 Press on nails by The Nailz Station
3. Pore minimising face pack
Pore minimising face packs help in clearing the skin and reducing blackheads and acne breakouts. They help in tightening the skin by reducing large pores. In addition, such face packs can also balance the pH levels of your skin, keeping it healthy.
Pore minimising face pack from Indulgeo Essentials
4. Eye masks
Dealing with exhausted eyes and dark circles can be tricky. You have to find the right products for your skin that don't leave it dry or over-moisturised. This is where an eye mask can help. Eye masks help revitalise, moisturise, and brighten the skin by reducing the puffiness around eyes. These masks are especially helpful if you haven't been sleeping well and have spent too much time staring at screens.
Eye mask from Laneige
Related: Buy Korean Beauty Products in India Without Spending a Bomb
5. Face scrub
Face scrubs are an essential part of a healthy skincare routine as they remove dead skin and freshen up your face. You should invest in a good scrub and use it once a week for exfoliation. Doing this regularly keeps the skin supple, moisturised, and healthy.
Sandalwood and Hibiscus face scrub from Nuskay 
6. Pre-shampoo mask
A pre-shampoo mask helps in restoring the strength of your hair and nourishes the scalp deeply. It is the only deep conditioning your scalp and hair need, and it also reduces frizz and adds shine to your hair. Try paraben and toxin-free masks like the ones below.
Pre-shampoo masks from Bare Anatomy
Related: Frizzy, Damaged Or Dull Hair? Try These DIY Hair Masks For Every Hair Problem
7. Face roller
Face rollers are said to have a soothing and calming effect on the skin. They increase blood circulation, reduce puffiness, and stimulate lymphatic drainage beneath the skin, making your face look fresh and clean. Rollers also help in the absorption of face oils and serums, giving you a deeply nourishing base for makeup.
Rose Quartz face roller by Ras Luxury Oil
8. Foot scrub
Like a good face scrub, you should also have a good foot scrub for those self-care days. It helps in removing all the rough and dead skin on your feet, leaving them smooth and without any cracks and dirt. A good foot scrub will exfoliate and nourish your feet, giving you the perfect base for a gorgeous colour on your toenails.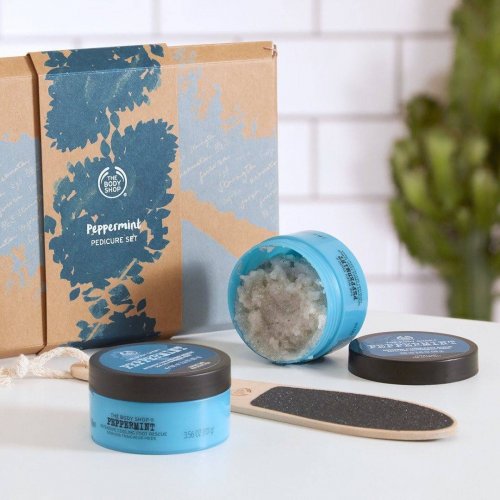 Peppermint foot scrub from The Body Shop
9. Body oil
Body oils are those heavenly products that can give your skin an instant glow. If you're worried about your skin feeling sticky or oily after using a body oil, there are non-sticky and super absorbent oils that you won't even feel. Use body oil right after a shower as it absorbs better and stays in for longer, giving you a fresh fragrance throughout the day.
Jasmine and Rose body oil from Ayca
10. Knee and elbow serum
Looking after yourself does not only mean taking care of your face or just hair. Knees and elbows are parts that are often ignored by most of us and need to be taken care of too. Get yourself a good knee and elbow serum to brighten the dark tones and remove dead cells to leave your skin healthy nourished.
Knee and elbow re-texturising serum from Dot & Key
If you're looking for new brands in beauty and skincare, we suggest you give homegrown brands a shot. Their products are made especially for Indian skin and its unique problems. Check out these homegrown beauty and skincare brands.
Related: Be Nice To Your Skin This Summer: 6 Products To Try For A Radiant Glow