Rheson has quickly made a niche for itself in the fashion industry. It helps that the two faces of this brand are co-owners and celebrity sisters Rhea Kapoor and Sonam Kapoor Ahuja. The two siblings are known for their fashion sense and style, even if it seems outlandish to some. Rhea Kapoor often styles her sister for shoots and red carpet appearances. And Sonam carries off those distinct, unique looks effortlessly. So, when they started a clothing label together, it gained popularity fast. Now, more than their celebrity faces behind it, Rheson is known for its own style. From their unique outfits like palazzo sarees to really sassy T-shirts and sweatshirts, this brand deserves your attention. To make your browsing easier, we chose 10 hilarious yet poignant T-shirts and sweatshirts from Rheson which are perfect for those horrid midweek blues.
Here's our pick of sass and wit from this fun brand.
1. For those who want to stay away from all the drama
2. For those who love nothing more than paneer
3. For those who are constantly hustling
4. For those who can't stand English music at a party
5. For those who want to show off their dark sides
6. For the ladies who know no fear
7. For those who think food is more important than "bikini bodies"
8. For those who think butter chicken is the ultimate date night food
9. For the ladies who can't make aloo ki sabzi but can definitely make…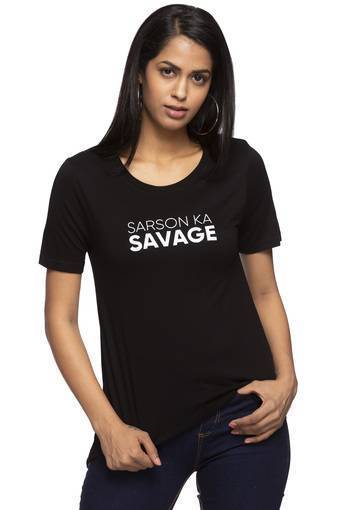 10. For those who hate formal wear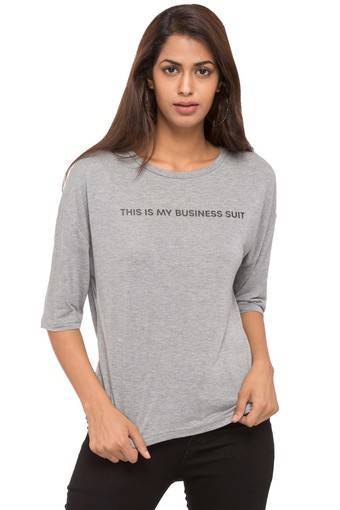 Have you picked your favourite yet?
Click here for more fun t-shirts and designs.
All images courtesy of Rheson on Instagram and Shopper's Stop.