When it comes to sex, quickies often get a bad reputation. An occasional wham-bam is not a bad thing. In fact, it is one of the most pleasurable ways to take a quick break from the day when you're short on time. Not every day can be spent languorously exploring your partner for hours. Some days should be dedicated to "push against the door and fuck" kind of activities too.
With hectic schedules and a super busy lifestyle, long-drawn-out sexy sessions might not always be possible. But sex is an important part of a relationship not just to keep the intimacy intact, but it's also good for health. And that is why you should be planning quickies more often. Still not convinced? Read on.
1. Quickies are just what you need on bad days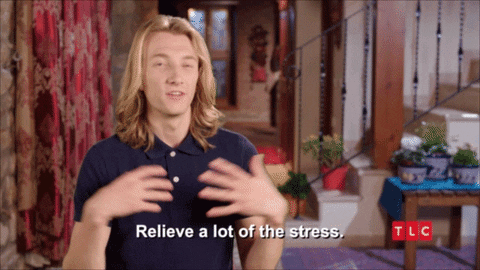 Stressed about life or been in a bad mood lately? A 10-minute quickie can lift up your mood real fast. All the happy hormones that come with an intense orgasm are perfect to relieve all the pent-up tension and stress.
2. You find your sense of adventure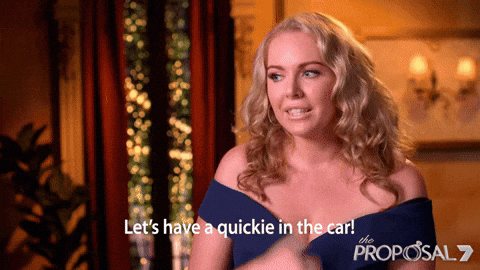 A quickie is one of the best ways to get adventurous. The benefit of a quickie is that it lasts for just a few minutes. This means you can do it anytime, anywhere. Have you been wanting to check out the shower in the gym, or maybe the kitchen counter at home, or some other public space? If so, a quickie is a great way to indulge in these adventures.
Related: Move Over, Missionary: Here Are 9 Other Sex Positions For You To Try
3. A quickie can make you more creative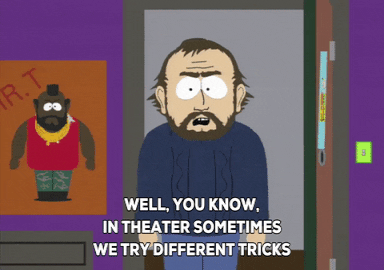 Trying to get your creative juices flowing and just can't get out of the block? A quickie is just what the doctor ordered. Studies show that people who have sex on a regular basis are more creative. So, you know exactly what to do to get back on track.
4. It can add heat to the relationship
You might be watching a movie or talking about something with your partner, and suddenly, it hits you – your partner looks really hot and you want to jump their bones. You can do the deed right there on the couch, or if you are in a public space, you can find a dark corner. Make memories that will last forever!
5. Good for immunity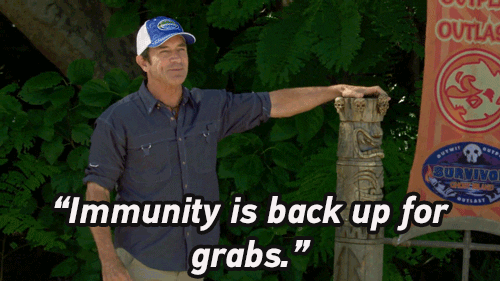 If you thought sex was only good for orgasms, think again. Any form of sex, including a quickie, boosts your immunity. Having sex often means your body keeps producing feel-good hormones. Like other forms of exercise, sex gets your heart beating a mile a minute and increases blood flow, thereby improving your immunity and health.
6. A quick sesh can help with pain relief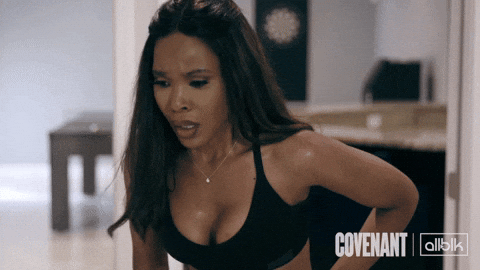 The best way to block pain, yes you guessed it, is an orgasm. According to studies, orgasms can help ease menstrual cramps and even back pain in women. So, if you are cramping before your period or feeling pain in your legs or back, a quickie is an effective pain reliever.
Related: Why Period Sex Is Amazing And How You Can Nail It Like A Pro
7. Build intimacy with your partner
If you and your partner are living super busy lives, scheduling time for sex can be tough. Add kids to the mix and sex could very well be a thing of the past. This might lead to a distance in your relationship. Well, quickies are just what you need to keep the spark alive and build intimacy. A 10-15 minute session in the morning can keep you happy throughout the day while also showing your partner how much you still desire them. Don't forget that intimate relations are just as important as love and communication in a relationship.
8. Boost your own confidence
Quickies do wonders for self-esteem. Knowing that your partner is still attracted to you and desires you is such a kick. So, if you want to show your partner how much you still want them, a quickie is the best way to go. Apart from an orgasm, it also ensures that your partner feels desired.
9. Sleep better
If you spent too long counting sheep unable to sleep, a quickie is just what the doctor ordered. There's nothing better than good sex to put you to sleep like a baby. As sex releases oxytocin and lowers cortisol, it makes you relaxed enough to doze off like Sleeping Beauty.
10. It's good exercise
If you are too lazy for a session with your trainer in the gym, a quickie can be the workout for the day. While most people have a love-hate relationship with the gym, a round of sex will lift up your mood. Apart from a mind-blowing orgasm, quickies have the added advantage of helping you lose calories.
11. It's super fun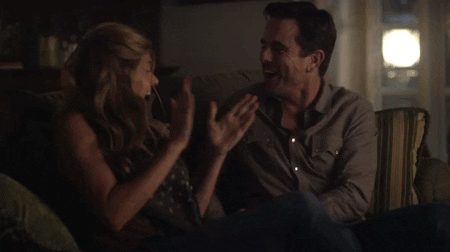 You don't have to spend a long time planning your bedroom activities. In fact, quickies can be impromptu fun. Five to ten minutes of pure pleasure and laughter. There's no time for foreplay or languorous kisses. Instead, head straight for the kill. The primal I-want-you-right-now makes for quite a memorable romp.
Related: Dear Sir, Here Are 7 Ways To Pleasure Your Partner That Don't Involve Penetrative Sex
12. Do your libido a favour with more quickies
Feeling like you don't have the same sex drive you used to have earlier? A quickie might help you get back on the horse IYKWIM. Stress and fatigue can cause you to not want hours-long sex, but a 15-minute quickie can be quite beneficial.
GIFs Source
Featured Image Source