Mehndi is an integral part of north Indian weddings. But some brides don't love sitting for hours on end to get intricate designs on their arms and legs and some women don't even like lots of mehndi. This is where minimalist mehndi designs have a double advantage. And since they are minimal, they don't occupy your entire arm or leg, and they don't take a lot of time as well.
But choosing to go minimalist with your mehndi doesn't mean that you have to compromise on the sheer beauty of henna. So, we found some beautiful and minimalist mehndi designs for the brides who want to dance around at their mehndi and not just watch everyone else having fun. And we've even put an added advantage in here for you – a list of the best mehndi artists in Delhi, Mumbai and Chennai who can do these beautiful, contemporary designs.
So, here are 20+ minimalist mehndi designs for your hands and feet and a list of the mehndi artists who can give you great results.
Mehndi for your hands
Image Source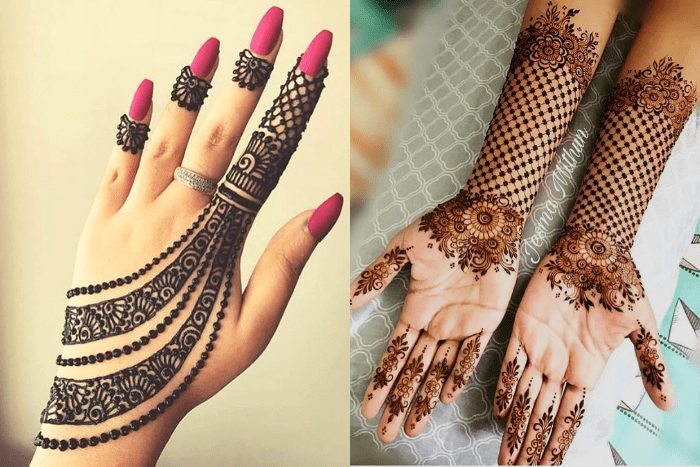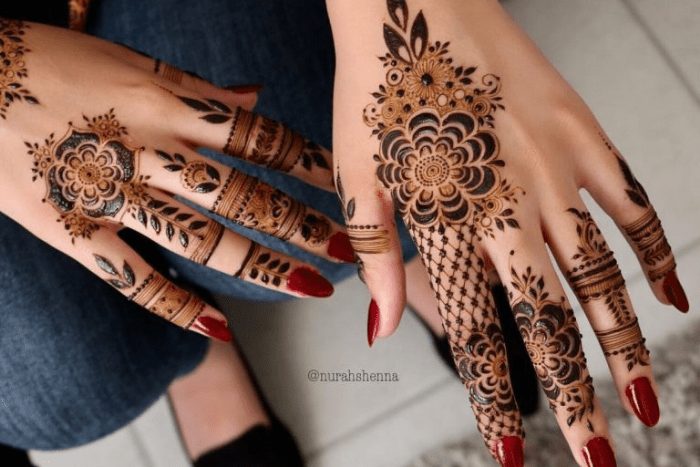 Image Source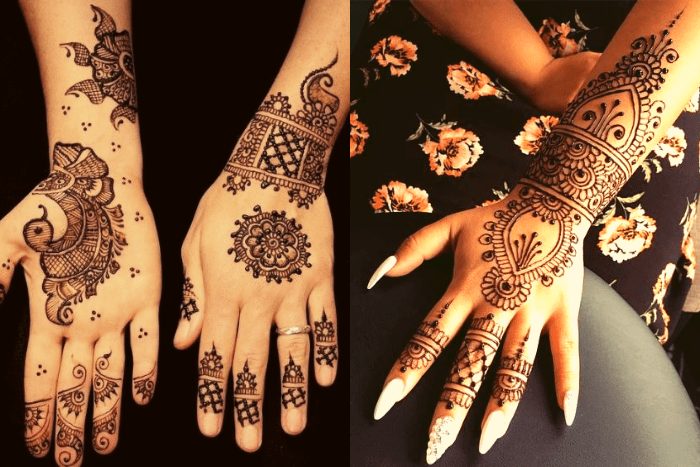 Image Source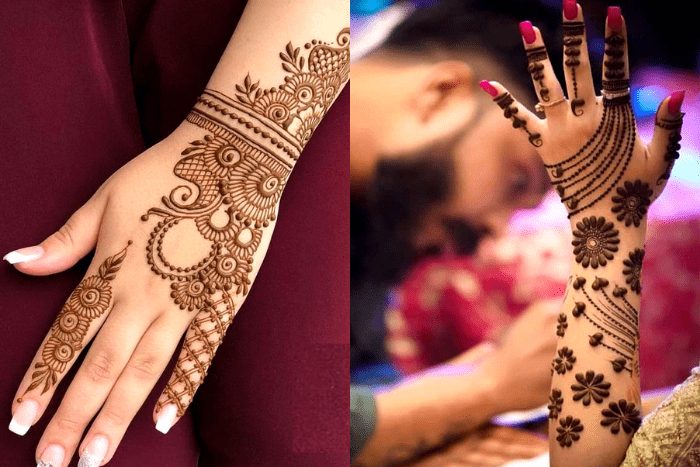 Image Source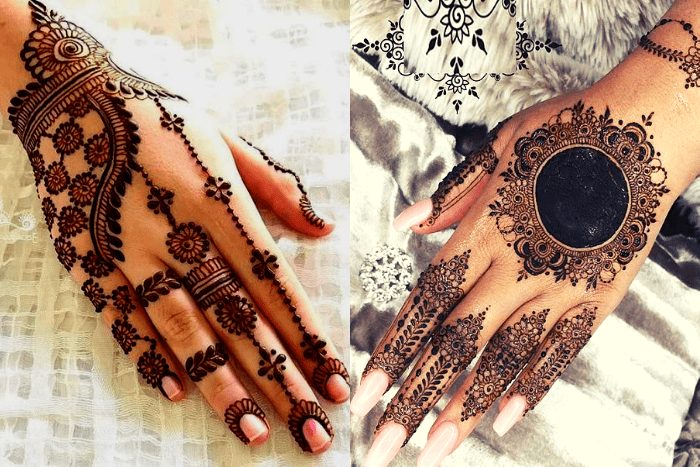 Design by Atizay Art
Minimalist mehndi designs for your feet
Image Source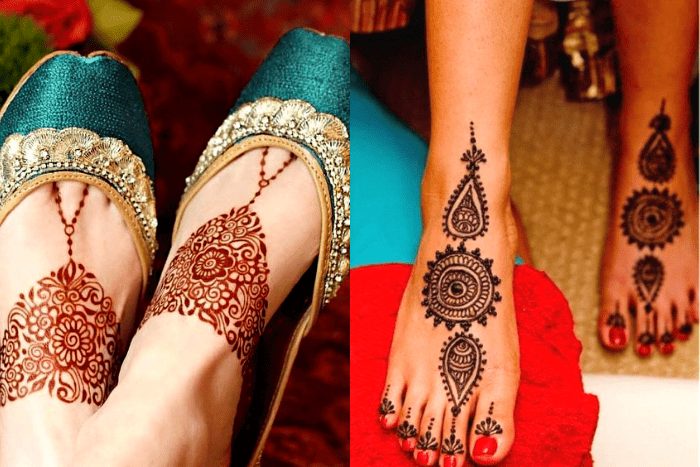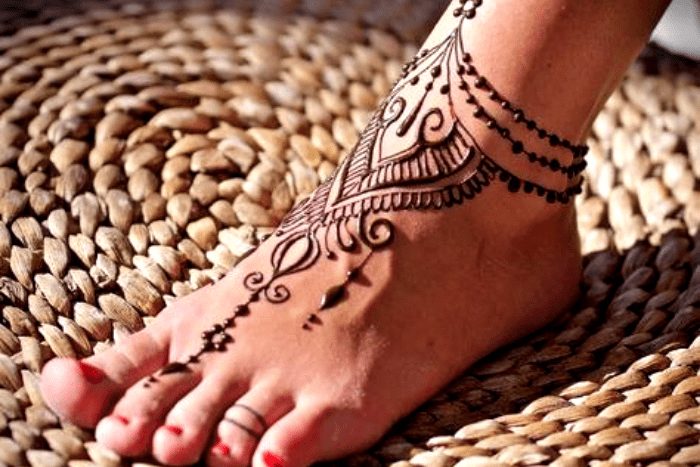 Image Source
Image Source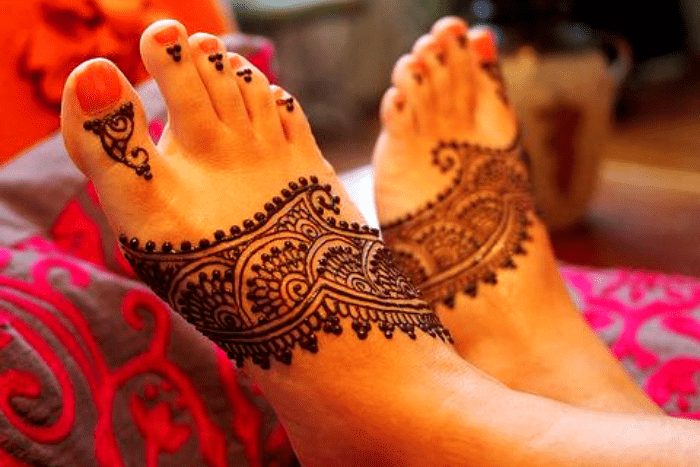 Image Source
Image Source
Image Source
For a really cool mehndi design, you need a really talented artist. And, since you've probably picked out your favorite design by now, you should also know who you need to hire for your mehndi. So, here are some of the best mehndi artists in Delhi and Mumbai who are known for their unmatched skills.
Mehndi Artists in Delhi
1. Raju Mehandi Wala GK
Contact: 9818767881, 8080802678
Website: www.rajumehendiartistgk.com
2. A Shriniwasan
Contact: 919873707479
Website: www.shriniwasanmehendi.com
3. Prakash Mehendi Art
Contact: 9899531424, 9810457606, 8368660934
Website: www.prakashmehandiart.com
4. Kundan Mehendi Art
Contact: 9810910844, 7838823629
Website: www.kundanmehandi.com
5. Anuj Mehendi Art
Contact: 9899365536, 9811389211
Website: www.anujmehandiart.com
6. Prasad Naval
Contact: 9810391532
7. Tiwari Mehandi Art
Contact: 9810447659
8. JP Mehandi Art
Contact: 9555246726
Website: www.jpmehandiartdelhincr.com
9. Vicky Mehandi Art
Contact: 09540312911
Website: www.vickymehandiart.com
10. Bashishth Mehandi Art
Contact: 9958952973, 8076591873
Website: www.bkmehandiart.in
Mehndi Artists in Mumbai
1. Veena Nagda
Contact: +912223455785, +912223455710, 9820421717
Website: www.veenabollywoodmehendi.com
2. Jyoti Chheda
Contact: 9819352829
Website: www.mehendiartistjyoti.com
3. Geeta Patel
Contact: +919821549988, +919769044486
Website: www.geetapatelsmehndi.com
4. Usha and Ekta Shah
Contact: +912223692976, +912223680619, +919821121221
Website: www.mehendiart.com
5. Rahul Sonawane
Contact: +919869260025, +919273676461
Website: www.rahulsonawaneart.com
6. Nirmala Asthana
Contact: +919594688537
Facebook page: Nirmala Asthana
7. Nakrize
Contact: +919819414566
Facebook page: Nakrize
8. Mehndi Artist
Contact: 097734 79885
Website: mehndi-artist-classes.business.site
9. Jasmine Mehendi
Contact: 098200 90975
Website: jasminemehendi.in
10. Rachana Mehandi Artist
Contact: +91 9833096660, +91 22 23813163
Website: rachanasmehandi.com
Mehndi Artists in Chennai
1. Atizay art
Contact: 9841117438
Instagram: Atizay-art
Share this guide with the minimalist brides of 2020, and they'll love you for it. For more wedding inspiration, click here.