Many girls dream of having a fairy tale wedding. A handsome knight, a loving family, events full of colours, a lehenga others will be envious of. But that's where the wedding ends and the marriage begins. That's where the dreams come to a standstill and you are faced with realities. The mother-in-law who was doting on you suddenly becomes a little stern, the sister-in-law who wouldn't let you do any strenuous work at the wedding suddenly wants you to do all the hard tasks at home. The home you entered into with dreams in your eyes suddenly feels like a prison you need to escape. That's life after marriage and the unfortunate reality of a lot of married women in India.
In the patriarchal society that we live in, there is a constant battle between what you want and what you get, especially after marriage. You might want a supportive husband but end up with a mama's boy. You might want a loving maternal figure, but a lot of people end up with a monster-in-law. We talked to three women who got married in the last couple of years to find out what their life after marriage is like and how their dreams, very quickly, turned into nightmares.
Dreams vs. reality
Ananya*, a 37-year-old teacher, shared her dreams before she got married. She said, "I always wished for a family to accept me as a daughter and love me in abundance. I wanted to live like I was living with my parents but expectations are far from reality. Life after marriage was nothing like I imagined. Rules are different for their daughters and sons from what they are for their daughter-in-law."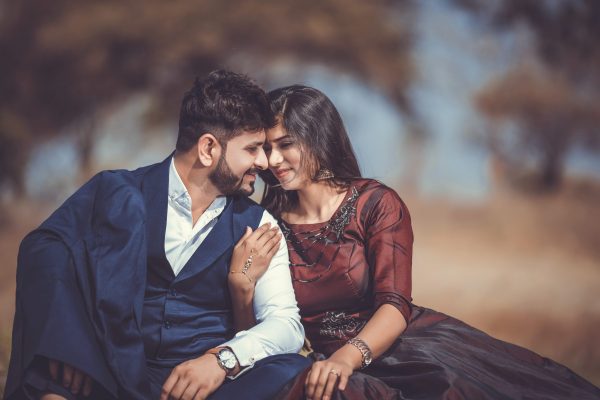 It is not just personal desires that cause a disparity, but also cultural differences. Kanika*, a 30-year-old small business owner, talks about how different her life was post marriage. She said, "I belong to a city and my husband belongs to a district. People over there don't really want to accept the city lifestyle. They are already prejudiced against me because of my city lifestyle and upbringing. They think I am too forward-thinking and against following all traditions."
A girl who was her daddy's princess turns into a glorified domestic worker after marriage, because, as the "bahu" of the family, she is the one who should be responsible for the household; from cooking to cleaning and taking care of the family. The onus of everything falls on the daughter-in-law, but who takes responsibility for her? Who ensures her happiness and comfort?
"I'm expected to be loving, kind and sensitive towards the needs of my in-laws. Why then can't I expect the same in return?" asks Ananya. "Why do people fail to understand that even daughters-in-law crave love, care and respect?"
Where does the daughter-in-law belong?
Every girl, at some point in her life, has heard, "Tu toh paraye ghar ki amanat hai" (you are a treasure of somebody else's house). Since the day a girl child is born, it is already determined that the house she grows up in is not her own. And yet when she is married off, her marital house is alien too. Ananya adds, "My own house is not mine anymore because it's my 'mummy ka ghar' now and this house is my 'sasural'. I often wonder which is my own house after marriage, where do I actually belong? In any case, one thing is for certain that daughters don't belong anywhere."
The uncustomary customs that come with marriage
Every household has its own customs, traditions, and rules. Yet, after marriage, only the girl is expected to embrace the rules and regulations of her new home. The same expectation is not placed on the man. Akriti*, a 29-year-old working professional, was very used to sharing her meals with her partner. Even when they went on dates, they would eat from each other's plates. After they got married, her mother-in-law told her, "My son can't eat from your plate. That's the custom at our house. If you want though, you can eat my son's leftovers or share from his plate."
Talking about the inane rules at her in-laws' house, Ananya elucidates, "I can't come out of my room in the morning without taking a bath. I can't sit in my room when my husband is not at home, I'm expected to sit with my mother-in-law. I can't sleep after 4 pm as it brings negativity to the house. But all the other members can sleep anytime they wish to. All the things have to be kept and used as my mother-in-law wants and that is to be strictly followed. Otherwise, you will end up listening about your poor mother's fault of not teaching you well."
While certain rules like following a curfew are still believable and maybe doable, there are other rules that are so far out of the realm of sanity.
"I can't eat in my room or when I'm hungry. I'm supposed to eat wherever my mother-in-law is sitting and whenever she is hungry, we all have to eat," Ananya says. "I can't bring things to my room that I have purchased without showing them to my mother-in-law. I can't change my own bedsheet without my mother-in-law's consent. And the funniest part of all is that I can't keep my husband's towel and undergarments in our room. Those have to be kept in my mother in-law's cupboard as that is the sign to tell me that her son still belongs to her."
Some women, despite knowing the absolute hilarity of certain rules, tend to follow them, if only to keep the peace in the family. But there are others who stick unflinchingly by what they believe in. Kanika is one such example. She shares, "Toe rings are compulsory for married women, especially during puja ceremonies, in my husband's house. Elderly people feel offended when they see a married woman without toe rings. It's like another suhaag ki nishaani to add to the sindoor and mangalsutra. I do not personally accept this rule, nor do I have any interest in wearing them. Hence, I do not follow it. At the end of the day, even my in-laws know there is only so much they can push."
Unexpected commentary that can make or break relationships
Advice and commentary are often like d*ck pics–unsolicited, unwanted, and enraging. Arranged marriage or love marriage, there is no dearth of such commentary. Kanika, who got married to her partner of 10 years in 2020, was told, "In love marriages, the wife doesn't respect the husband, as is expected from her." That's something she constantly heard from the relatives on her husband's side of the family.
Ananya's mother-in-law decided to turn her displeasure about her daughter-in-law into anger towards her son. She said, "Mai toh shaadi se pehle hi rishta todna chahti thi per mera beta hi kaam ka nahi nikla toh mai kya karu. (I wanted to call off the wedding earlier, but there's nothing I can do when my own son is useless)"
A supportive husband makes it all bearable
As long as you have a supportive partner, following or not following certain traditions becomes easier and, in most cases, bearable. Kanika shares, "My in-laws expected me to touch my husband's feet during a puja ceremony. I refused to do it, and thankfully, my husband supported me in front of the family and relatives. That was very important at that moment."
Talking about the support her husband has extended to her, Ananya says, "My husband is a real blessing. He supports me without any inhibitions in each and every decision of mine. When I was told that my parents would have to buy gifts for my husband, his parents, his sister and her family too on special occasions, I refused it. Doing it once is understandable, but for the rest of our lives? Absolute no. When I made it clear that my parents would only get sweets and gifts for my husband and his parents, that too for just the first year of marriage, my husband stood by my decision. And he always takes a stand for me whenever his mother crosses a boundary with me."
A supportive partner doesn't just ease the mind of the woman. They also ensure the peace and happiness of their partner. It strengthens the relationship and makes way for a healthy, non-toxic relationship in the future. Life after marriage becomes a smooth ride if you have a supportive partner in your corner.
*Names changed to maintain privacy
All images from Pexels
Featured Image Source
Related: Going Back To Work After Maternity Leave: 4 Moms Tell Us How They Did It Successfully