Wondering what to carry to your friend's socially distanced, intimate party this weekend? Take a bottle of wine! Whether you want to thank your host or just appreciate their efforts, gifting wine is always a good idea. And luckily, you no longer need to spend a fortune for good wine. A lot of homegrown brands have collections that are easy on the pocket and taste fabulous. These 11 varieties are among the best Indian wines, and all of these will make a great gift for your host.
Related: Turn Your House Party Gourmet With These 5 Amazing Caterers
1. Charosa Selection Sauvignon Blanc
Charosa Selection Sauvignon Blanc comes from one of the finest wineries in Nashik. This white wine has a bright yellow colour with rich tropical flavours of gooseberry and oranges. It has a grassy mineral freshness and fruity taste which goes well with appetisers, salads, and light seafood.
Image Source
2. Fratelli Sette 2015
Fratelli Sette vintage 2015 is one of the finest Fratelli wines in India. Made from a blend of Sangiovese and Cabernet Sauvignon, it has a fruity flavour mixed with a hint of vanilla. While Cabernet Sauvignon provides the backbone to Sette with its blackberry notes, Sangiovese adds a unique essence with distinct raspberry and violet notes. The silky texture and vibrant finish make it all the more pleasurable, and it is best paired with hard cheeses and red meat gravy dishes.
Image Source
3.York Arros
York Arros is a still, red wine and is a reserve blend of Shiraz and Cabernet Sauvignon. It has sweet vanilla and Christmas cake characters with hints of nutmeg, cloves, blackcurrant, and coffee. Being aged in American and French oak gives it a good structure and finesse. It goes well with spicy Indian food, kebabs, steaks, chocolate, and cheeses.
Image Source
4. Early Dark Reserve Geraud Arbeau Bordeaux Rouge 2016
This is a classic Bordeaux blend of Merlot and Cabernet made in small batches by Géraud Arbeau. It has softer notes of fruits, spices and ripeness, typical of Merlot, while the Cabernet Sauvignon provides a powerful structure and deep flavours. With notes of vanilla, coffee, spice and liquorice, it pairs perfectly with red meats and cheeses.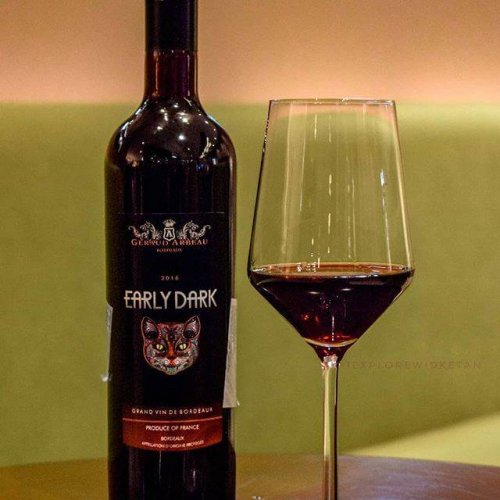 Image Source
5. J'NOON Red
J'NOON is India's first luxury wine brand that is available to a global audience. It comes in a limited edition range of only 2,400 bottles of red, white, and sparkling wine. J'NOON Red is an excellent blend of Cabernet Sauvignon, co-fermented with Petit Verdot and the Marcelan variety of grapes. It has a refreshing, deep purple colour and a full-bodied taste that will go well with rich Indian gravies.
Image Source
6. Fratelli Chardonnay
This wine has a hint of oak giving it a mild husky flavour, along with fruity notes of green apple and melon. It tastes mildly acidic and pairs well with kebabs and grilled chicken. Drink chilled.
Image Source
7. Chandon Rose
Chandon Rose is a blend of the Shiraz variety of grapes that are acquired from a vineyard in Nashik. It has a beautiful pink colour with intense aromas and flavours of strawberries, cherries, watermelon, and crushed rose petals. Its creamy palate goes well with a tomato-based gravy.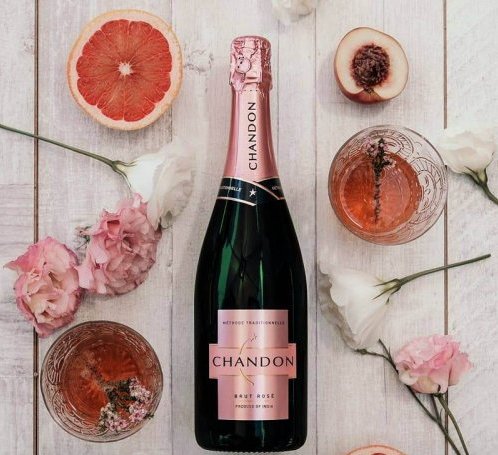 Image Source
8. Grover Zampa Soiree Brut
Homegrown brand Grover Zampa's Soiree Brut is among its best selling and most awarded wines. The sparkling wine has fresh notes of lemon with hints of toasted bread. If that doesn't tingle your taste buds, we don't know what will! It can be paired with spicy Indian and Thai cuisine.
Image Source
9. Sula Rasa Shiraz
This is one of the best Indian red wines, is a collector's treasure, and makes for a great gift. It comes from one of the finest vineyards in India. Since it's aged in oak barrels, the longer it's stored, the better it tastes. Its complex, peppery flavours are best enjoyed with luxurious foods like Gouda cheese and dark chocolate.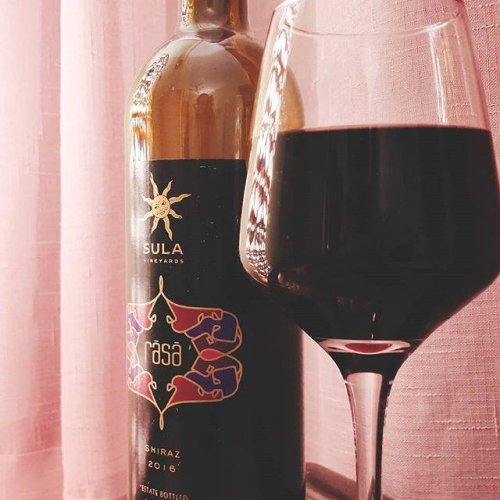 Image Source
10. Myra Reserve Shiraz
The Myra Reserve Shiraz is another popular wine that comes from the vineyards in Nashik. It has an elegant reddish-purple colour and soft notes of vanilla that come from ageing in fine oak barrels. Its delicate, medium-bodied palate pairs well with seafood.
11. Krsma Sangiovese
Krsma Estates, with its winery in Hampi, Karnataka, offers some of the best Indian wines. Their Sangiovese variety particularly stands out for its rich, fruity texture and earthy notes of warm spices, nuts, and chocolate. It pairs well with light pasta dishes.
Image Source
Add some wine accessories and make it an even better gift. Check out these 11 wine accessories that are perfect for every wine drinker.