Whether you are planning a cocktail dinner or a simple get together with your friends, food is going take the centre stage at any party. So save the cold chips and dips for another time. These party caterers in Delhi bring the heat.
1. Food Hall India
Play the part of the ultimate host to perfection with Food Hall's unlimited range of canapes, platters, dips and pâtés. Based on the theme of your party, you could order just entrees or a full 3-course spread. And if you are feeling particularly adventurous, ask for their personalised chef services, to customize a menu just for you.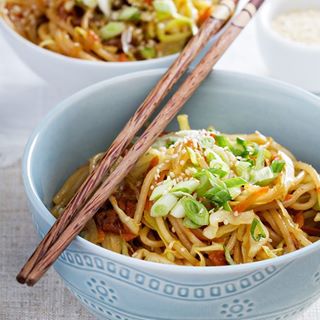 2. Something Saucy
Call – 9717492676
Try their multi-cuisine tapas with a twist menu that has something for everyone. There are Chinese and Indian bite-size snacks for serious foodies, low cal options for the weight-watchers and some classic combos that will appeal to the palette of all age groups.
3. Mamapaati
Love Mamagoto's Asian cuisine? Call up their catering service Mamapaati to serve up gourmet finger foods for your next party. With experienced world-class chefs on their roster, your guests will be in for an absolute gastronomical treat.
4. Arvindji Caterers
Don't be fooled by their humble name. Their appetizers are to die for. They serve everything from cold cuts to cheese platters, Thai dips, glass noodle salad and even provide a live pasta station. If you are looking for Indian cuisine, then try their Goan prawn masala and chicken tikka.
5. Asian Haus
A Pan Asian cuisine is the answer to all your catering needs. Your guests can choose from Malaysian, Chineses, Thai, Japanese and Indonesian spreads as Asian Haus curates the best of Asian fare. Don't forget to ask for live stations serving steaming hot dumplings and fresh Sushi.