Landing your dream job may seem like a chore of epic proportions, but if you know what to do right, it's quite easy. Though an average person spends a third of their life at work, studies have shown that most people are unhappy in their jobs. While the factors for this dissatisfaction can be varied, a major cause is also the inability to find a job that will truly make you happy. Like Mark Twain said, "Find a job you enjoy doing, and you will never have to work a day in your life." But in order to find that job, you need to put the work in. So, here are a few steps you can take to land your dream job.
1. Assess your career goals
Before you go on an 'Easy Apply' binge on LinkedIn, it's important to assess your career goals. Whether you are a fresher or someone who is a few years into their career, this is a key step. What do you want out of your career? Do you want to work in a different country? Is there a particular role you wish to work in? Write down your career goals and take it from there. This will allow you to assess if you are at the right place to meet your goals or if you need to switch jobs. Writing down your goals will also help you come back and refer to them and keep checking if you are moving in alignment with your career goals.
2. Be aware of your skills and strengths
Now that you have your career goals in place, it's time to assess your skills and strengths. It's important that your job is in tandem with the skills you hold. If your dream job is to be a doctor, but biology is a subject you are failing at, it's not a good fit. So, make a list of the skills you have and the strengths you hold. It could be your communication skills or it could be your talent to persuade people to see things your way. Make a list of them all and use it to your advantage.
3. Upskill yourself
In today's fast-paced world, where everything is available at your fingertips, it's crucial to keep updating yourself. Think of yourself as a phone or a laptop, which needs frequent updates to perform the latest jobs at hand. With sources like Google Digital Unlocked, Udemy, Coursera, and more, you have a lot of platforms through which you can upskill yourself, that too for free. Get certifications in your field of work, learn a new language, or learn a skill that's pertinent to the job for which you are applying.
4. Make networking a strength
Skill is not the only thing you need. You also require a solid network and websites like LinkedIn make it easy to do just that. Connect with people you admire or build connections with potential employers. This allows you to get the first shot at a potential opening before it even reaches the public. If you are a student, build a good rapport with your teachers, attend conferences and seminars that have the potential for network-building, and grab every opportunity that comes your way. You never know on whose door you'll have to knock for help.
5. Tailor your resume
Unlike 10-20 years ago when you sent in one resume to hundreds of places, resumes are no longer one-size fits all. You need to tailor your resume to the role you want. One of the best ways you can do that is by carefully going through the job description. Pick out the keywords that the recruiter is looking for and add them to your resume. Half the battle is won once your resume lands in the hands of the recruiter. These days, all recruiters use AI to screen applicants and the AI only picks up applicants who have the right keywords in their resumes. So, the next time you apply for a job, make sure to modify your resume to match the company and the job description.
Related: 5 Creative Job Applications That Go Beyond A Regular Resume and Cover Letter
6. Prepare your elevator pitch
One of the questions every interviewee is asked is, "So, tell me about yourself". Now, if you just start going on a rant about which college you went to or what place you are currently working at, it's not going to help you. The interviewer can already see these things in your resume. What you need to do is sell yourself and convince the interviewer that they won't find a better fit for their organisation.
Speak about what makes you unique and what your skills are. Focus on how you fit the role like a glove. Do some research on your recruiter and learn what challenges they are facing. Then, provide a solution to those challenges. Don't hesitate to ask your interviewer questions, because nothing can kill an interview like silence. Practise your elevator pitch in front of a mirror multiple times, and be confident when you land that interview.
7. Follow up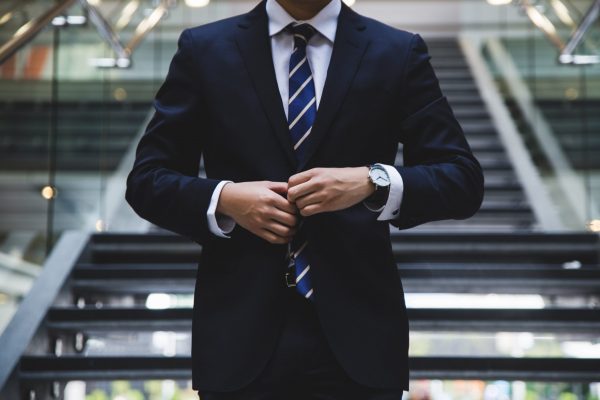 Now that you have gotten yourself an interview for your dream role, don't forget to follow up. Be courteous and let the interviewer know you are grateful for the opportunity and are enthusiastic about it. Drop them an email appreciating their time. This will let the recruiter know you are serious and excited about the role.
8. Gauge your progress
Your career goal is not something that you can achieve in a year or two. It's an ongoing process. Similarly, your career path won't always be linear, it will have some twists and turns. So, it's important to regularly evaluate your progress and check if you are on the path to achieving your goals. In case you are actively applying for roles, check if you are getting relevant offers and interviews. And if you aren't, devise a plan to achieve your desired offer.
Landing your dream job is not rocket science, it just needs some discipline and hard work. Every place that you work at is a stepping stone to achieving your career goals, so be careful in your choices and put in the effort to maximise your options.
Featured Image Source