After a long break from real ramps, Lakme Fashion Week 2021 opened its doors to experience it all again! The FDCI x LFW's A/W 21 'phygital edition' saw some stunning work from ace designers as well as some fresh faces in the industry. From rich colour palettes, dramatic flares and designs, a touch of tradition, to easy and suave prints, it was a sight to behold. Here are some of our top picks from the fashion runway!
Related: ICW 2021: 15 Designers Whose Bridal Couture Ruled The Virtual Runway
1. Tarun Tahiliani
Tarun Tahilian's collection, Reunion, brought together ten of his capsule collections into one. Showcasing Indian craft with a modern twist, Tarun's collection is a dream for every bride and groom. It features lehengas, concept sarees, anarkalis, and more in vivid colours along with the designer's signature drape.
2. Limerick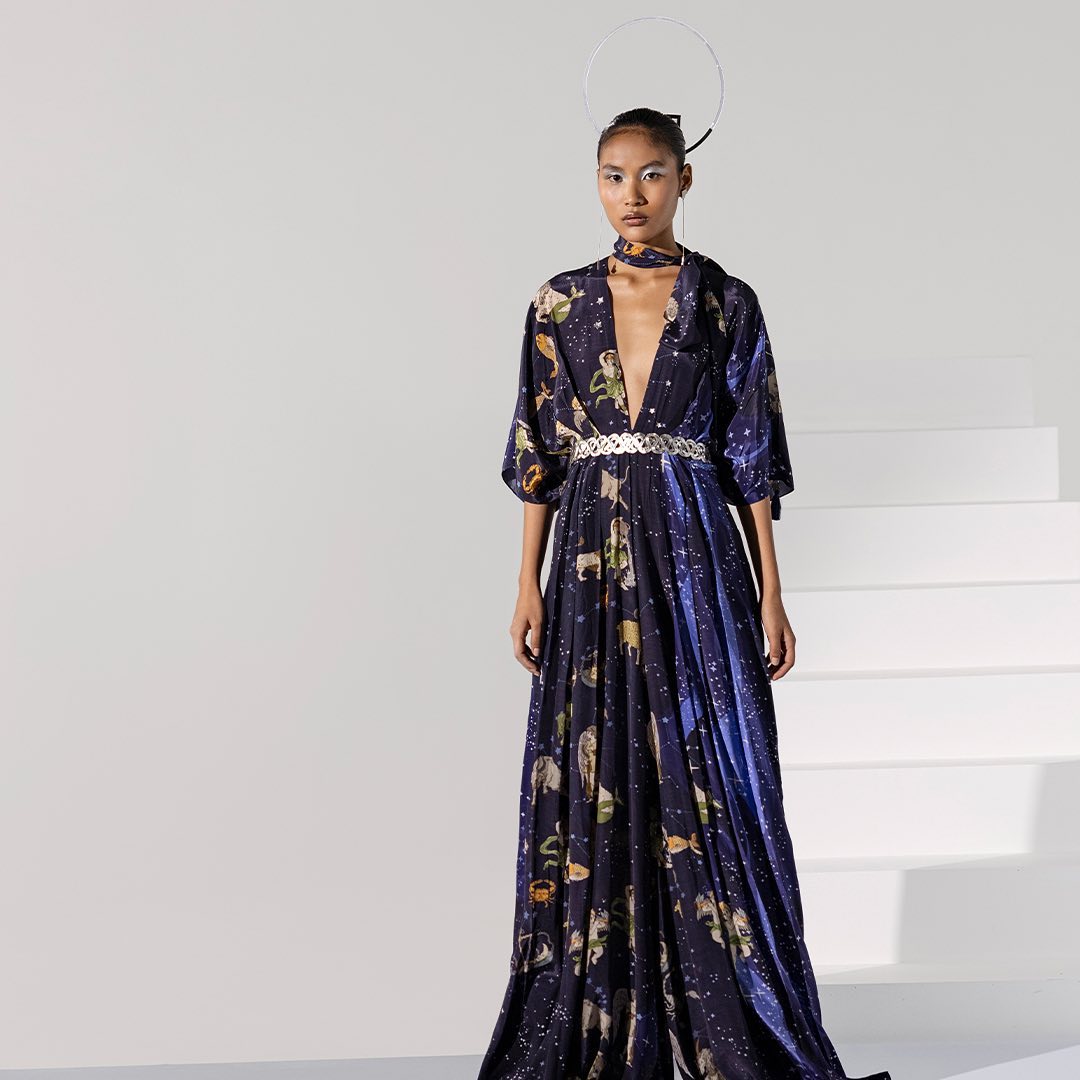 Limerick by Abirr N' Nanki's collection, Back to the Stars, won hearts with its sheer grace and creativity. It is an amalgamation of vibrant shades, statement eclectic prints, and playful silhouettes. The collection draws inspiration from the four elements of nature — earth, air, water, and fire.
3. Arpita Mehta
Arpita Mehta had one of the most gorgeous A/W collections at Lakme Fashion Week 2021. For the first time ever, Arpita's collection focussed entirely on the modern-day bride and her bride tribe. With an artistic take on playful femininity, it encompasses bridal lehengas in a stunning display of hand embroideries and soft prints with a burst of colour.
4. Geisha Designs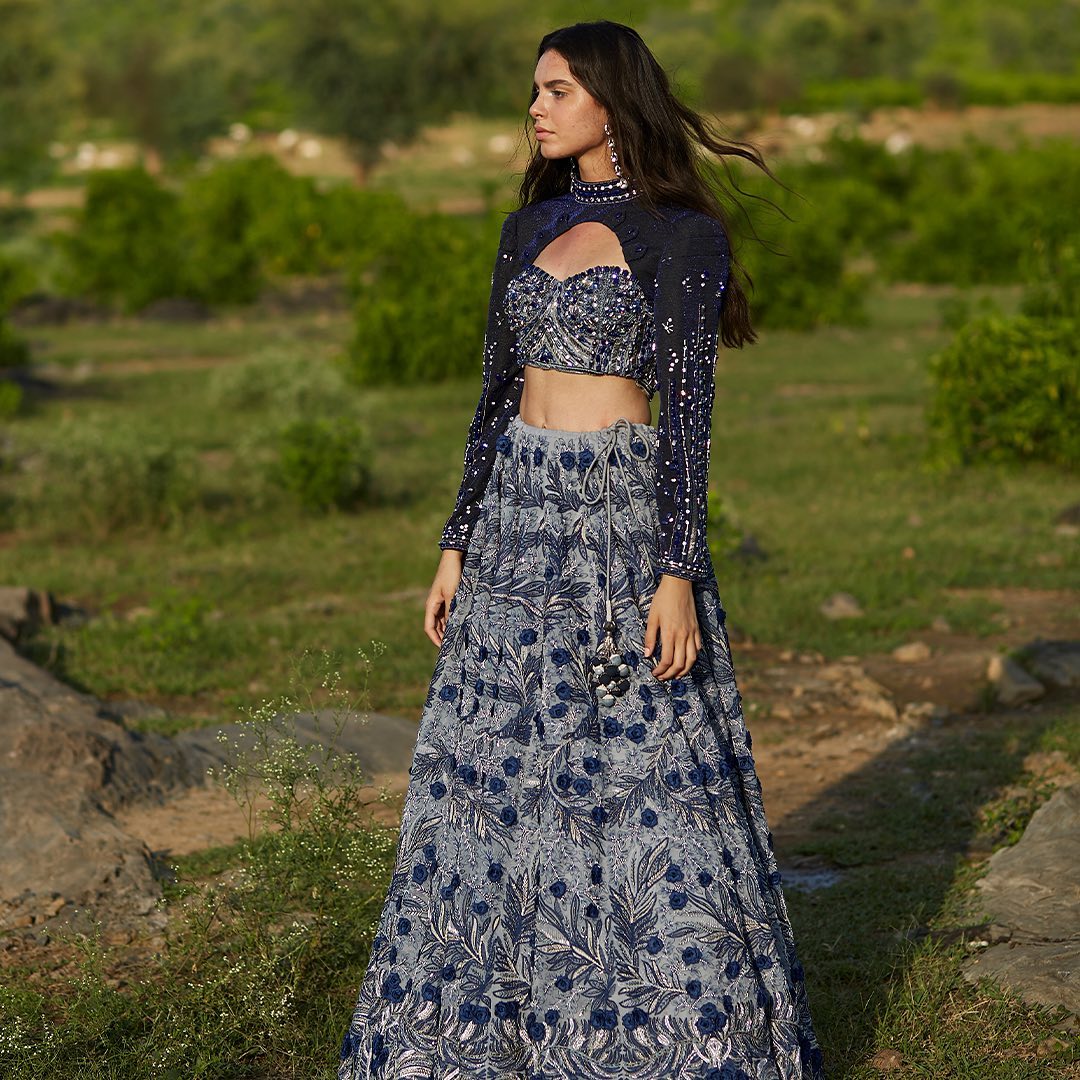 Geisha Designs by designer duo Paras and Shalini also showcased their collection, New Beginnings at the Lakme Fashion Week 2021. The bright and cheerful collection features dreamy silhouettes with beautiful cut-out work. Their signature maxi's and tunics give way to classic, timeless styles, and powerful feminine cuts.
5. JJ Valaya
Rumeli by JJ Valaya celebrates refined maximalism with timeless style. Keeping up with the spirit of slow fashion, the collection uses elements such as used canvas and car seatbelts to make new designs. Along with that, it brings to life the intricate regal extravagance through its hues and craftsmanship.
6. Aisha Rao
Aisha Rao's collection, Paper Dolls, at Lakme Fashion Week 2021 was nothing short of dreamy! With fine silks and embroidered woollen designs, it takes inspiration from the 18th and 19th-century musicals. Keeping in tune with the theme, the collection highlights classic silhouettes with a moody colour scheme.
7. Mohammed Mazhar
Mohammed Mazhar's collection, Meri Pyaari Khat, takes inspiration from the designer's childhood. It celebrates Indian craftsmen by reimagining traditional Indian handcraft with this presentation. Sustainable and handmade, the designer uses traditional techniques and styles to bring the collection to life.
8. Abhishek Gupta Benares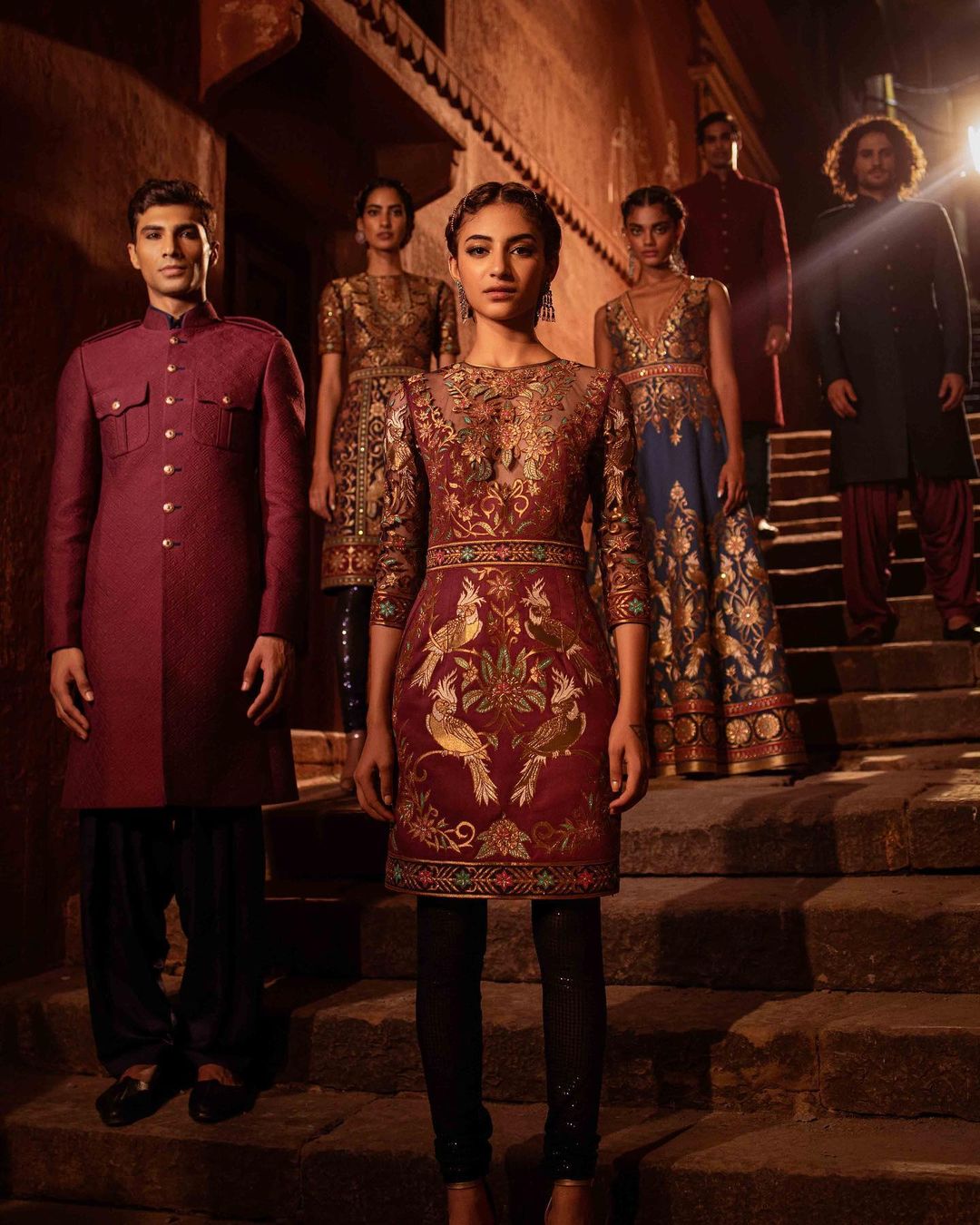 Homecoming, Abhishek Gupta Benares' collection at the Lakme Fashion Week 2021 was one of the best collections this year. It consists of occasion wear pieces for men and women in rich tones of burgundy, teal Prussian blue, and black, highlighted with antique gold. The designer brings forward a global contour while maintaining an Indian aesthetic in this collection.
9. Mishru
Mishru's collection, Eternal Summer, is an extension of the label's Lost Summer collection. This edit is all about delicate and detailed workmanship. The designer has worked closely with artisans to conceptualise new colour gradients that have been rendered in silk thread. The beautiful soft shades are both quixotic and romantic.
10. Nikita Mhaisalkar
Nikita Mhaisalkar presented her collection Canvas at the A/W Lakme Fashion Week 2021. Celebrating the artist's expression on canvas, the line brings forward liquid drips of paints and abstract strokes. Along with it, the breezy fits and interesting shades are the main focus of this bold and luxurious collection of glam resort ensembles.
11. Ranna Gill
Ranna Gill's collection, The Getaway, exudes a romantic vibe, perfect for a luxury weekend vacay. With Gill's signature embroideries, the collection amalgamates to create a world of beauty, joy, luxury, and adventure.
12. Gaurav Gupta
Gaurav Gupta's collection made the grand finale of Lakme Fashion Week 2021 worth the wait! It takes inspiration from the endlessness and expanse of the ocean by showcasing elements from aquatic life, corals, jellyfish, and fantasy creatures in the form of prints, forms, and silhouettes.
Feature Image Source
Related: Paris Fashion Week 2021: 15 Celebrity Looks That Left Us Stunned