From behind the scenes to centre stage, Karan Johar seems to be enjoying the best of both. Entertaining us on almost every channel with different roles, he never fails to bring out his hilarious puns. His vibrant personality sets him up for these relatable gifs for when you can't stop the feeling.
1. When you're secretly judging your friend.
2. When someone starts talking about that one person who gets on every single nerve in your body.
3. When you get your way after throwing a diva-esque temper tantrum.
4. When your friend tells you they're talking to that person who is all sorts of wrong for them.

5. And then tells you about the stupid thing they want to do.
6. When someone tells you what to do.
7. And then thinks you care about their opinion.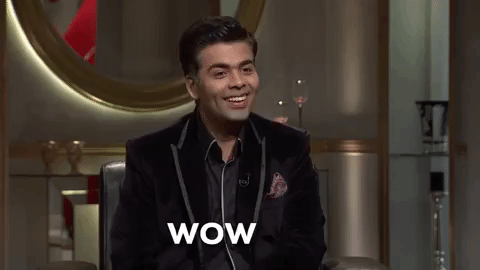 8. When you see bae but not-bae looking cute as hell.
9. And then you want to get their attention… but you suck at flirting.
10. But you try really hard to impress them with your moves.
11. When you look at yourself in the mirror each morning and see your fabulous self.