Don't we all love sipping tea in the balcony with the cool wind blowing across our face? Well, the monsoon is upon us, and it brings along a lot of fun and mess. While we love the rain, it can bring with it humidity and stickiness for which we need to be prepared. From eating habits and skincare to the way you look after your home, there are several changes you need to implement to have a hassle-free monsoon. So, to make sure that you take out time for all those changes and don't miss out on the fun, we bring to you AAE's July 2020 calendar.
Download the calendar on your phones or print and put it up on your fridge as a reminder. The download link is at the bottom of the article. But before you head there, check out some of the highlights from the calendar to help you make the most of the rainy weather.
1.

Roll up and put away your carpets
As the monsoon arrives, there is a lot of humidity and dampness in the air. And it is always better to roll and put away those gorgeous heavy carpets. You don't want the dampness in the weather to ruin your precious carpets, so bring out the lighter ones instead. Cotton dhurries, bamboo mats, and other lightweight materials are easy to clean and are fuss-free during this season. Use the colourful mats and put away your carpets wrapped in plastic sheets to avoid any moisture from creeping in.
Image Source
2. 

Tackle the frizz with a DIY hair mask
We know the trouble of bad hair days. All the dampness and humidity can make your hair frizzy and rough. So it is important that you take care of your hair at home. The easiest way to look after dull, damaged, and frizzy hair is with a DIY hair mask. And there is nothing that is healthier than the natural ingredients available in your kitchen.
Image Source
3.

Skip that shirt for a comfortable cotton 

kurta
Attending meetings from home due to the current situation doesn't mean you have to be stuck in tight shirts all day long. Ditch those shirts and get into a comfortable cotton kurta that is equally stylish but more comfortable. Cotton is your best friend in this sticky and wet season as it dries quickly and is very light.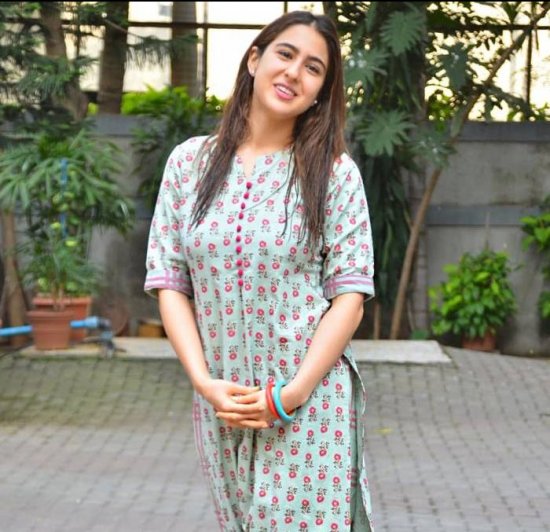 Image Source
4.

Bookmark a feel-good movie for a gloomy day
Just because you can't go out all month long, it doesn't mean you can't enjoy being indoors. There are some things you can do that are equally fun, like watching a movie. Pick some movies from your bookmark list and get some popcorn, because hot popcorn and a good movie make everything better. Choose a good old classic or a new feel-good movie.
Image Source
Related: Netflix Family Movies You Can Watch With All Your Loved Ones
5.

Spend 

the

 evening in 

your

 balcony with a good book
A good book, a hot cup of coffee, and cloudy weather make for the perfect evening plan. Enjoy the weather while it lasts and pick up that book you have been planning to read. Give yourself a break from work and enjoy a nice reading session on the balcony.
Image Source
Related: Mystery, Thriller, Drama, And More: Books That You Won't Be Able To Put Down
6.

Spritz vodka on your clothes to get rid of that damp smell
The humidity and dampness in the monsoon can make your clothes stink. And no matter how many times you spray a mist or perfume, it fades away quickly. So how do you really get rid of that damp smell? The easiest hack for this is spritzing some vodka on your clothes. The alcohol cuts out the bad odour in your clothes, making you smell clean and fresh all day long.
Image Source
7.

Fix yourself a cocktail to celebrate Daiquiri Day
Not that you need a special day to fix yourself some cocktails, but why skip Daiquiri Day? Mix up some ingredients and make yourself a martini, mojito or daiquiri, or all of them if you like. Who's counting? Enjoy your weekend partying at home with some fruity cocktails.
Image Source
8.

Build an indoor camp and play board games with family
Spend some quality time with your family and have some indoor fun. Gather all the board games in your house and build an indoor camp. Put in some fairy lights and make some hot chocolate to enjoy your indoor camping session even more.
Image Source
9.

Do an intense, 30-min home workout
Just because you can't hit the gym, it doesn't mean you have to skip your workout. Take a 30-min break in the morning or evening and dedicate some time to moving your muscles. An intense workout will help boost your mood and keep you fit without going outside.
Image Source
10. 

Make your own exfoliating scrub

 
There is no excuse for skipping that much-needed self-care time. And you don't have to rush to the salon every time you feel like pampering yourself. Go to the kitchen and you will find plenty of ingredients that you can use on your skin. From yogurt, papaya, sugar, and lemon, make your own exfoliating scrub at home and give your skin some TLC.
Image Source
Related: Say Hello To Gorgeous And Healthy Skin With These Easy Homemade Body Scrubs
Download it now to make the most of the monsoon.