Have you ever gone to a Japanese restaurant and wondered what the ingredients in your dish really mean? If you have, you're not alone. We've resorted to Google more than once to figure out what exactly we're eating. In India, we don't really know what Nori is and where it comes from. But we eat it every time we savour sushi. Japanese ingredients are completely different from what we're used to in India. So we decided to make a guide explaining the ingredients that are most commonly found in Japanese dishes.
When you're in a Japanese restaurant, open up this guide and act like a pro around your friends.
1. Nori
This is the edible seaweed that is used to wrap sushi. Essentially a species of red algae, Nori has a strong flavour which gives sushi a distinctive edge. Apart from sushi, Nori is also used as a garnish is rice and noodle dishes. Nori sheets are made by shredding edible seaweed and pressing the shreds into sheets. Nori sheets are generally packed with desiccant which prevent them from absorbing water and degrading. If you're on a health kick, Nori sheets are a useful ingredient to have in your kitchen. It contains 85% water, 6% protein and 5% carbohydrates. It is also a rich source of essential vitamins and iron.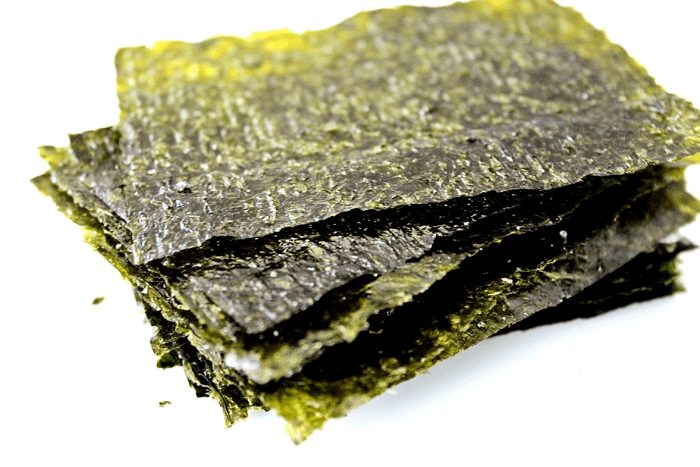 Image Source
2. Miso
Miso is found in every Japanese menu. Whether it's a soup or used as a paste in a main dish, this is considered a staple ingredient for Japanese cooking. Miso is typically made by fermenting soybeans with salt and Koji, a kind of fungus. Miso can also be made with barley, rice, millet, wheat, rye, chickpeas and even quinoa. Fermentation ensures that Miso is a rich source of natural, healthy probiotics. It's great for your digestion if used correctly. Miso also has vitamins E, K and folic acid. If you're making Miso soup, don't bring the soup to a boil as this will kill the good bacteria in it. If consumed on its own, Miso will taste extremely salty, which is why the paste is used as flavouring in a dish.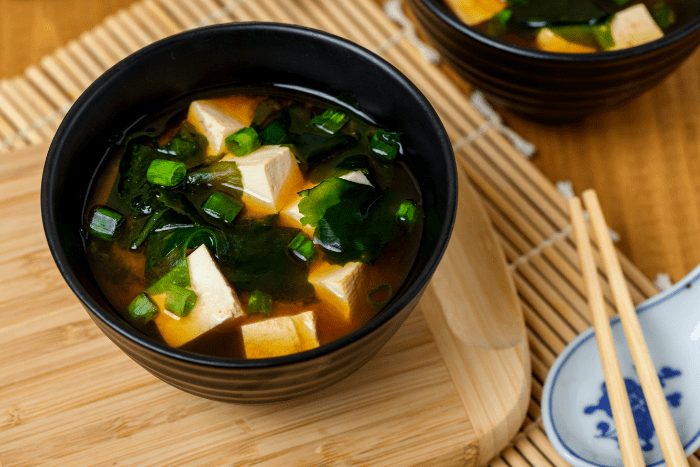 Image Source
3. Wasabi
Most commonly eaten with sushi, Wasabi is pungent and hot. If you've ever tasted it, you will be familiar with the unique feeling it generates in your nose. The reaction is quick, strong but short-lived. The actual Wasabi plant – Japanese horseradish – grows only in mountain river valleys in Japan. The Wasabi that you might eat anywhere outside of Japan is actually not the real thing. Real Wasabi is really rare and, therefore, very expensive. Western horseradish is generally sold as Wasabi outside Japan. The stem of the Wasabi plant is grated into a fine powder and sold as it is or as a paste. If left uncovered, Wasabi paste loses its flavour in about 15 minutes. Several studies have also highlighted the health benefits of Wasabi but they don't really matter. You will never consume enough Wasabi to actually see its effects on your health.
Image Source
4. Mirin
A subtle, sweet Japanese rice wine, Mirin is similar to the more popular sake. However, the alcohol content in Mirin is not as high as sake and it has more sugar. The high sugar content is attributed to the fermentation process for Mirin. It is supposed to be one of the main ingredients of teriyaki sauce but it's not easy to find. Most grocery stores outside Japan will store something called aji-mirin which means "tastes like mirin". Mirin is a great addition to ramen, tuna poke bowls, and udon noodles. The flavour of Mirin in a dish isn't always obvious but try to look out for a sweet yet tangy flavour in your next Japanese meal.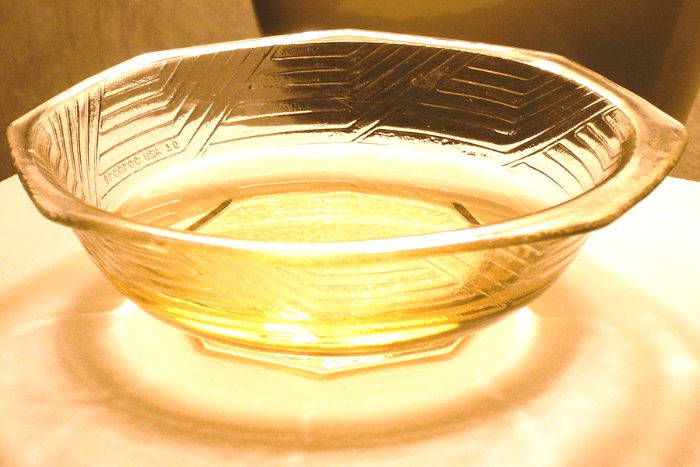 Image Source
5. Matcha
KitKat brought this unique ingredient into the global limelight when it launched its green version. But Matcha has been around for a long, long time. Its origins can be traced back to China's Tang dynasty (618-907). Matcha is essentially stone-ground green tea leaves powder. The central part of the traditional Japanese tea ceremony is Matcha green tea and its preparation. Now, Matcha is also used as flavouring in noodles, coffee, ice cream and many more Japanese dishes. The difference between Matcha and other forms of green tea is that, with Matcha, you're drinking the tea leaves in powder form. For other forms of tea, the leaves are traditionally steeped in water and discarded.
Matcha is a rich source of antioxidants which have been known to boost metabolism, regulate blood sugar, and reduce blood pressure.
Image Source
6. Soba and Udon noodles
At any Japanese restaurant, you will see several dishes with Soba or Udon noodles. Both are completely different from each other. To truly enjoy either of them, you need to know the difference between them. Udon noodles are thick, chewy wheat noodles, while Soba noodles are made from buckwheat and look like thin, flat spaghetti. The best way to eat Soba noodles is in cold salads and with dipping sauces. Udon noodles are best used in noodle soups or stir fried dishes. Since Soba noodles are made out of buckwheat, its traditional and purest versions are gluten-free. However, mass production entails some compromises and, sometimes, a small amount of wheat is used to hold the noodles together.
7. Dashi
Dashi is a cooking stock which is used as a base for several Japanese dishes like Miso soup and clear broths. It can also be mixed into the base for grilled dishes. There are three kinds of Dashi in Japanese cuisine. The most commonly used is made from Kombu, a kind of edible seaweed, and shavings of fermented skipjack tuna known as Katsuoboshi. The other two kinds of Dashi are made from shiitake mushrooms and sardines. Dashi is sold in packets and in powder form as well. The packets contain the ingredients for Dashi which are steeped in hot water to release their flavours. Japanese cuisine experts believe that if you can't make your own Dashi, these packets are the next best option.
Image Source
8. Shichimi Togarashi
This is a popular, seven-spice mixture commonly used in Japanese cooking. This flavourful blend contains red chilli pepper, Japanese pepper (sansho), roasted orange peel, black and white sesame seeds, hemp seeds, poppy seeds, Nori, and ginger. This spice blend enhances the flavour of any Asian dish and can be used to uplift the most basic preparations. Sprinkle it over noodles, steamed vegetables, salads, or steamed rice, and experience a party of rich flavours in your mouth.
Image Source
Armed with the knowledge of these Japanese ingredients, you can now start making restaurant-quality dishes at home. If you're in Delhi NCR, click here to know where you can buy these ingredients.