So, bachche, have you performed the annual ritual of trying out all your summer clothes from last year and wondering how they all shrunk inside a suitcase? I know. It's one of the biggest mysteries of the universe! Since we don't have a solution to stop this unknown shrinkage, we need to figure out how to live with it. But we also can't let last year's gorgeous, expensive summer clothes get away with this crime. How dare they just…be small? So, I have figured out how to defeat shrinkage. Follow my tips, bachche. They are free, even though they should cost the same as a plot in Gurgaon.
Find a friend who recently lost weight and copy their diet chart…for free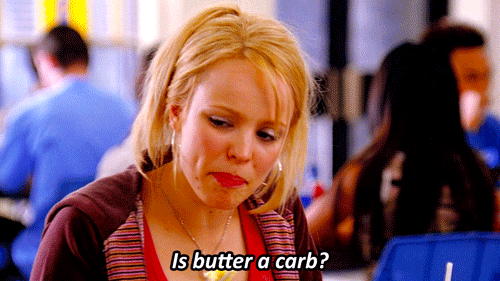 No, you have not gotten bigger. It is the clothes who are the culprits here. But you can beat them at their own game. If the clothes can change sizes without warning, SO CAN YOU. Find a friend who is rich enough to actually consult a dietician instead of just following them on Instagram for free tips. Pretend to visit them to find out how they're doing during this difficult period of sadness and deprivation. Then, take pictures of their diet chart when they're in the kitchen making zero-cal jaljeera for you. Follow that diet chart for a month. You won't believe how much water retention weight you'll lose just by crying while looking at your plate.
Start doing jhaadu pocha at home every day
Don't go firing your domestic workers just yet. But take on some of their work, namely jhaadu and pocha. Sweep that floor with your whole body and use those hips to mop every corner, Shakira. When you do this for a month, you will become half your size and you would've shrunk more than the monster in your cupboard could've ever anticipated. This can also be a long-term fitness plan for you, bachche. Because once you've annoyed the domestic workers in your house enough, they will leave you to fend for yourself. All you need to do is be your irritating best.
Stop walking, start hopping
Beta, if you're still walking in 2022, I can blame no one else but you for the punishment of outfit shrinkage. It's not about losing weight, it's about being with it. Who does plain walking anymore? Ew. Either you should be in a BMW (like your dear Aunty Eve hehe) or you should be spicing up your walking and making your own brand of fitness. If your limited imagination isn't allowing much, just hop. Where you take a step, jump a bit. When you hop around, more of your body will move. And I'm told that's the best way to shrink yourself to fit into old clothes.
Pray
When all else fails, turn to god. If your faith is strong enough, bachche, and if you've always listened to your mummy, you will be rewarded. Keep those fasts, pray to your god for hours, and the heavens will hear you. I know I sound like a self-proclaimed godwoman. But I'm not, bachche. My whole building has declared me the Resident Divine Executive of the month. There is no self-proclamation. Aunty Eve is too humble for all this, you know. So yes, to answer your question, you can keep a picture of me in your house and pray to me as well. It is the same only.
Switch off the AC
When you're sweating buckets in this heat, you're bound to shrink too…just like your summer clothes. Switching off the AC at home will also mean that you save at least 20,00,00,000 on your electricity bills for the next few months. To speed up this process, wear your winter clothes and sit in a hot room. Remember to take that fur jacket off just before you pass out though. Timing is everything in this method, bachche.
Buy new jeans, wash them a few times, and pretend they're your old ones
This is so easy to do but do this only if you have neighbours like mine. Otherwise, it's a waste. That Mrs Duggal knows all my summer clothes from last year and if I don't wear them at least once this season, oh the stories she will spread about me and my hips! Tauba tauba! So, if you have someone like her watching, buy a pair of new jeans on a hot weekday afternoon when you know anyone like Mrs Duggal will be snoring for at least four hours. The packaging will need to be stealthy in any case, because what if they see? Then, you immediately put those jeans in the washing machine and run it for 30-40 extensive wash cycles. You will have brand new old jeans in a matter of a few days. Genius, no?
Loosen the clothes and wear them
When nothing is working, just give in and loosen those kurtas. It's better to lose that margin in your clothes instead of waiting for the seams to rip if you forget to suck your stomach in. If you really don't want to buy new clothes, invest in a good tailor who will keep your deep, dark secrets to themselves. Just remember to let your stomach loose when your measurements are being taken. Be true to yourselves, bachche.
Happy old clothes summer, my pure and pious children!
Related: 10 Quick Steps To Get A Killer Bikini Body For The Summer