Following a healthy and regular hair care routine in the winter is a task. The energy, time, and patience it takes is quite a lot. And taking off your woollens to step into the shower on those extremely cold days can be a nightmare. But not washing your hair often enough or washing them too much can lead to issues making the health of your hair deteriorate. So, how frequently should you really wash your hair to keep your tresses happy and healthy? Read on to find out.
What are the factors that influence the frequency of hair washes?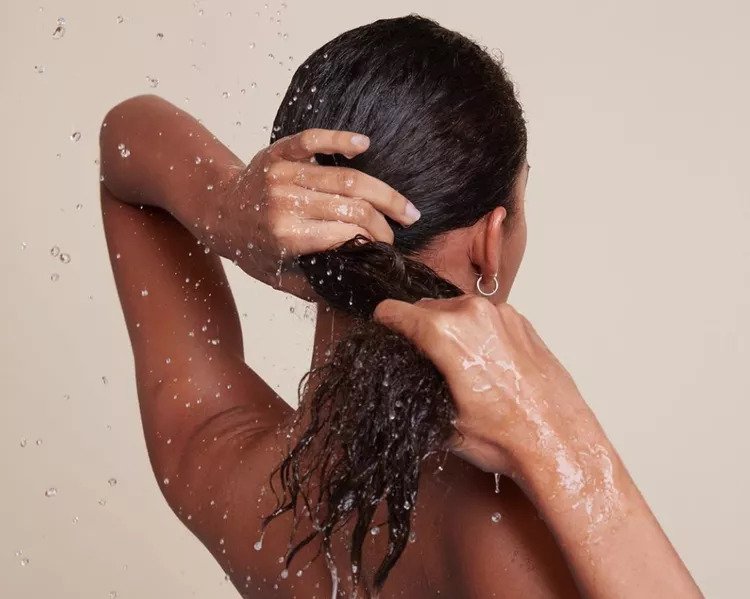 There are many different factors that determine how often to wash your hair in winter. While some people like to wash them every two or three days, others like to retain their natural oil and skip washing their hair for a week. But since everyone has different hair and scalp types, one can't follow what the other is doing. So, here are some factors that help in determining when it's time for a good cleaning session.
1. Oil
Having an oily scalp automatically makes one think that it's time to shampoo it. But oil isn't the villain in most cases because having a barrier of natural oil can prevent breakage and damage. If your scalp is producing excess oil, you have an oily scalp and you can stick to washing it every two days. But if your scalp is producing just enough oil that your hair is greasy but manageable, you can go on for about four or five days without washing your hair.
2. Type of hair
Your hair type also determines the number of days you can go without washing your hair. If you have fine and thin hair, you should wash them every one to two days. But if you have thicker or curly hair, you can hold back for a week or at least four or five days before cleaning them. And instead of just relying on a calendar to schedule your hair washes, you should also look for signs to see when your hair is dirty. So, if your scalp is feeling itchy, flaky, or has buildup and a smell, it's time to head in for some scrubbing and cleaning.
3. Sweat
If you're someone who works out frequently, there might be a chance you need to wash your hair more often. Sweat can make your hair look greasier and makes it look less fresh. You can carry on for about two or three days but avoiding a hair wash for longer can lead to smell, excess sebum, and build-up.
4. Dirt and pollution
Dirt and pollution are big factors in determining how often to wash hair. Going out regularly can trap dirt and dust in your hair and block the follicles from growing. So, in order to keep your hair healthy, you can rinse your hair with plain water instead of using shampoo every now and then.
5. Hair sprays and styling products
Using hair sprays or styling products on a regular basis can lead to build-up on the scalp. This can lead to irritation, itchiness, flakes, and make your hair dirty. So, reducing your use of hair sprays and hair styling products can lead to fresh and healthy hair for longer without shampooing them.
Tips to keep your hair healthy and clean in the winter
Now that you understand the factors that determine how often you should wash your hair, here are some tips to keep your hair and scalp healthy in the cold months.
1. Wash your hair with lukewarm water
Washing your hair with hot water isn't the best idea for your scalp or hair health. This can lead to stripping your scalp of the natural oils and making it lose its moisture. Hot water also increases dandruff and causes flakiness on the scalp. So, wash your with lukewarm water to clean it nicely without causing any damage.
2. Opt for pure cotton towels
Furry or fluffy towels can leave your hair feeling frizzy and unmanageable. Opt for pure cotton towels to dry out your hair. And remember to wipe them gently and let them air dry naturally. You can apply some serum to damp hair but don't go all the way up to your scalp to avoid greasiness.
3. Use conditioner instead of shampooing
If you feel the urge to clean your scalp every now and then, plain water is enough for that. You don't need to use shampoo for every wash and you should avoid the ones with silicones in them. But if you want to keep your hair hydrated and clean, switch your shampoo for a conditioner. This will help keep your scalp clean and your hair moisturised.
4. Drink lots of water
The intake of water naturally decreases in the colder months as we don't feel as thirsty. But having a good amount of water can replenish the hair and scalp. So, make H2O your best friend this winter as it is not just good for your skin, it also benefits your hair.
5. Don't step out with wet hair
Stepping out with wet hair is a really bad idea in the colder months. Make sure you blow dry or let your hair dry naturally before stepping out. This is because once you step out with wet hair, your strands can dry out and freeze leading to breakage and frizziness.
Related: Dry Hair, Please Care: Hair Masks For Winter To Tackle The Frizz